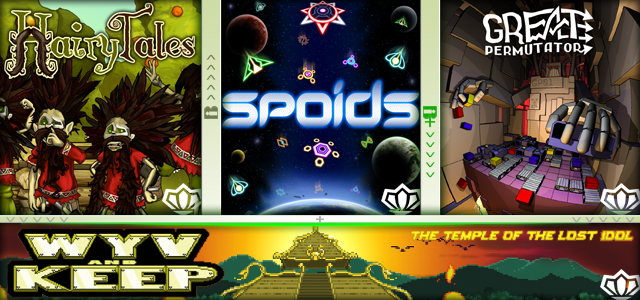 Perilous Puzzle Bundle available now on IndieBundle.org. Three great puzzle/strategic games in one box: tile-dragging based puzzle/action game Hairy Tales, tower defense strategic game Spoids, and, of course, brainmelting engineering puzzle Great Permutator. All of them by just $5! For $2 more you will get Bundle+ with cooperative puzzle/action platformer Wyv And Keep: The Temple of the Lost Idol. $25 worth of indie games for just $7!
All the details by the link:
Still here?
All games available on Desura and all four come with the Steam Greenlight Guarantee (if the game is released on Steam, you will receive a free download key for Steam).