Showcase
In this week's showcase, we are revealing some of our next level 'Phoenix'. Naturally, this does not yet represent the quality of the final product. Some aspects of the map are unfinished and subject to change. Nevertheless, this showcase illustrates the direction we are moving in and we hope that you enjoy it.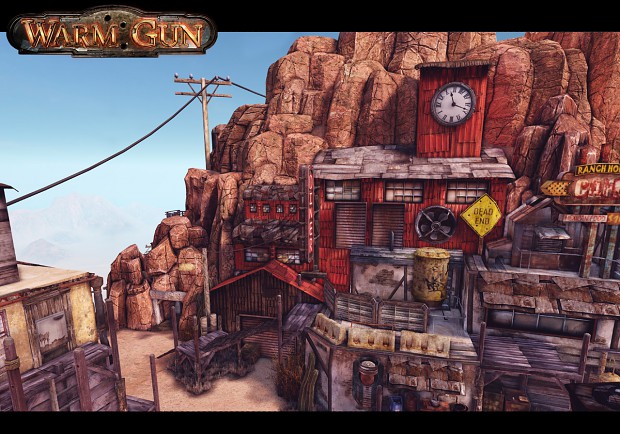 We're High atop the Dead Mesas of Arizona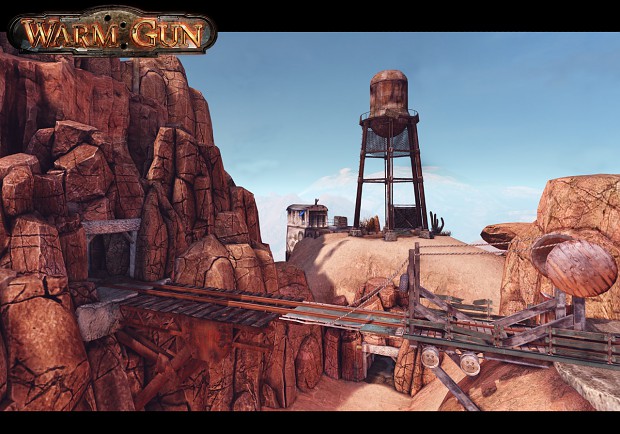 Rocket Cart for the Win!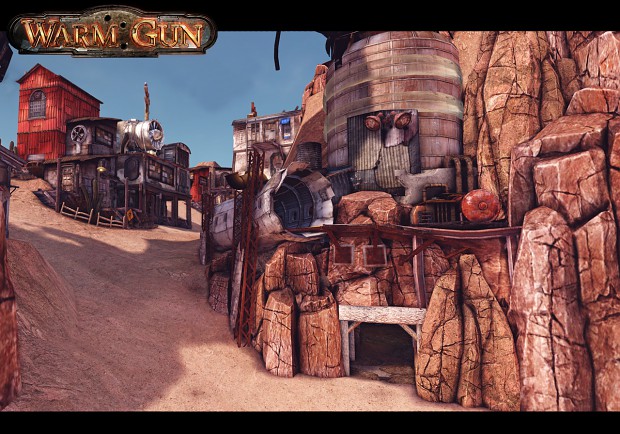 One of the many entrances into the mesa!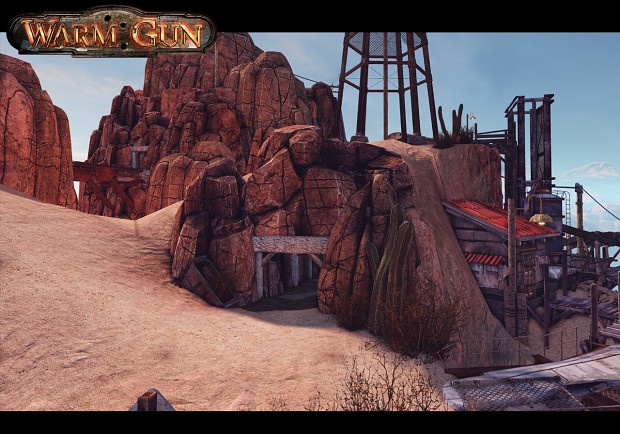 The long way around!
Visual of the Week
Our visual of the week is a new screenshot demonstrating some recent enhancements to Warm Gun's "Heads Up Display" (HUD). Many of the placeholders that have been present in our previous releases have been replaced with far more progressive versions. It is still in development so elements of the art and design may change, but we still appreciate any feedback you may have.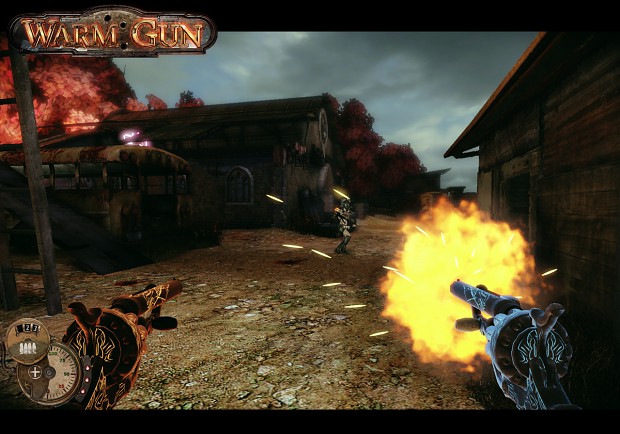 HUD Update
Thank You for Voting in the 2010 Indie of the Year Awards
Thank you very much to everyone who voted in the 2010 IOTY awards and a very special thank you to everyone who voted for us. The announcements of the winners will be taking place all through the week. We hope to see you all next year when we enter the 'released' category!