Now I know we have been laying low for the past two months, but were back with another Warm Gun update. I figure it would be cool to lay it all out so you can see where we are at and where we are heading, its been such a crazy year for us and with us not winning anything in the MSUC we really faced a couple tough months.
We saw a tremendous amount of change in our roster over the past few months, things had really been turned upside down. We lost three members to full time industry jobs and a number of members quit the team after the make something unreal contest ended. Its a case of indie madness... its like a plague, I swear I could write a book on all the things that can get in the way of an independent game getting made... hahah but thats another story for another day.
The good news for us, is that we stuck to our guns and stayed with UT3... we had some offers to switch engines and port the game to something more viable, but with the announcement of UDK we have been pulled from the ashes.
Where We Stand Right Now
We have been working steady over past month and were happy to say that the UDK port has been relatively smooth. We have reorganized all of our assets and gotten a solid working version running.
Below are test shots of our assets in UDK, we are really stoked on the lighting and the overall feel.
Future Direction



Our goal for the next year is simple... we plan to bring an independent title to the marketplace. With the power of UDK and the freedom it offers, we are well on the way to making this a reality. We have spent the better part of three years making a huge library of assets and elements that make up a first person shooter. The games weapons, characters and major level assets are all completed, we are focusing on the gameplay and the overall package now, bringing it all together to form a cohesive product.
During the months of February and March we aim to complete work on a death match demo. As it stands now we are aiming for an April demo release, we plan on showcasing three characters and two levels. If you take a look through the images we have posted here on Mod DB you will see some UI shots like the one below. (Death Match Character Select)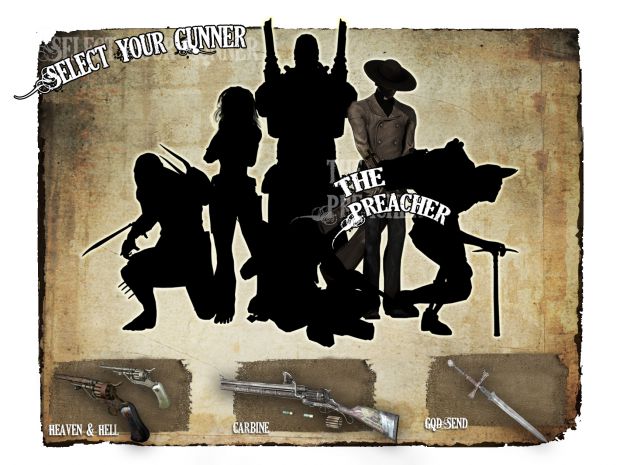 As always we have been keeping up the work flow and adding new content on a weekly basis. Below you will see a few concepts as well as screen shots from a current level thats in development.
Warm Gun and You
We've been lucky to have such devoted followers here on Mod DB, some members have been following us since 2007 and that type of dedication is something we love. So to thank the devoted members and people who support us while we make Warm Gun we have come up with a few things to show the love.
One new direction we plan on following is community interaction, we are trying to actively become apart of the modding community by supporting contests and hosting events. If you would like to check out our first sponsored contest please visit Lightwyrm.com
We are offering copies of Warm Gun to the winners as well as original concept art from Warm Gun.
So if your an indie fan and like collecting game art hit up Lightwyrm, The theme is 'Experiment gone wrong.' Lots of prizes and a good way to get some industry exposure.
So check it out :)
We are also going to become more active with our social networking... we want to take a page out of the Overgrowth book and really make the community apart of our development. After all, were making this game for you guys.
So if you want to keep up on the latest info, check out the icons below.
And as always, stay tuned... we are here for the long haul.
JC