Warcry: Challenges will feature 3 chapters, each of them featuring their own biome and art style.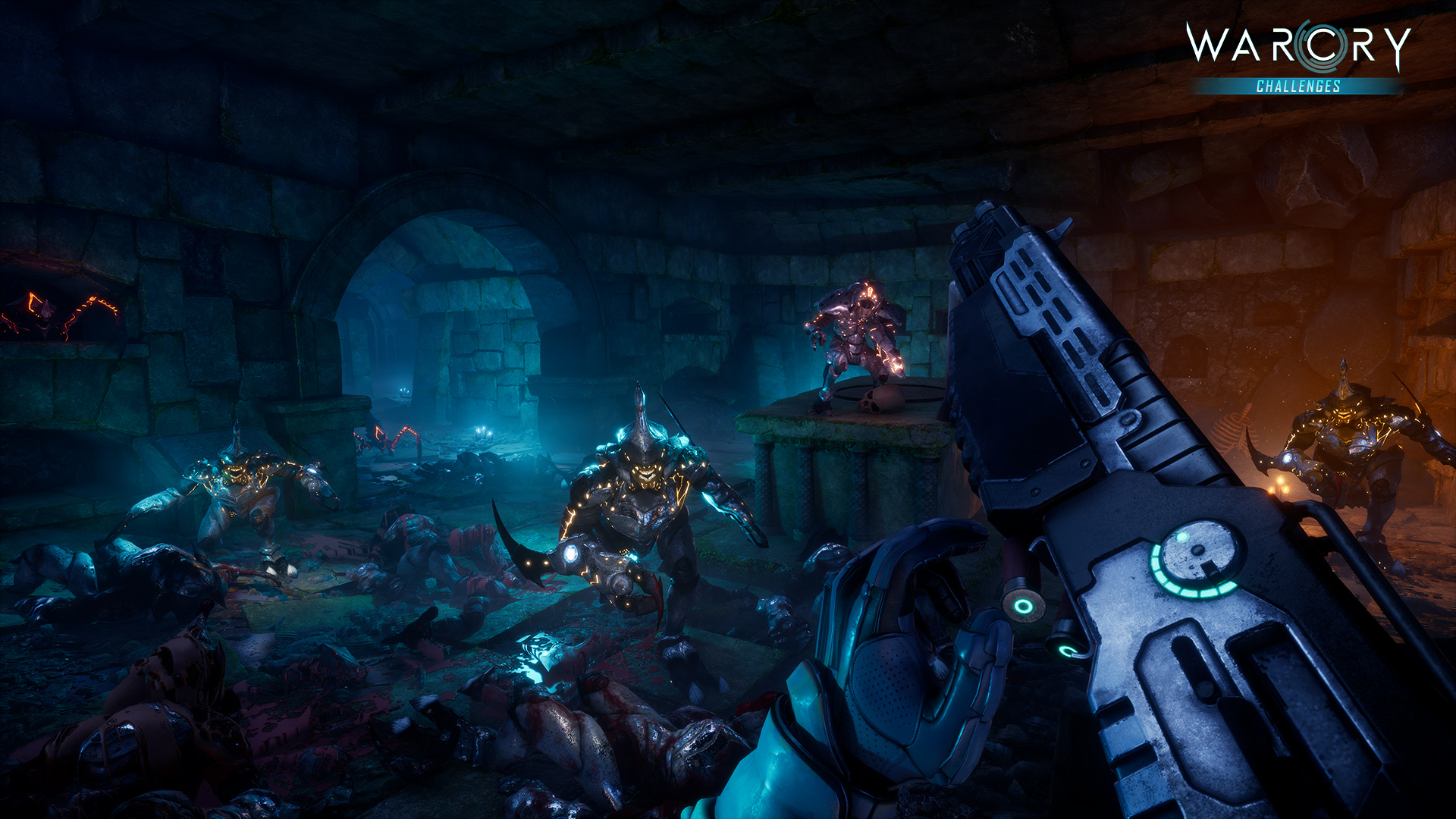 Ready to kick some asses?
You will start in The Crypt, an underground mausoleum filled with Jucatis, these insectoid bastards!
There, you will get familiar with the game pace, learn to bunny hop like a pro and unlock your first special power: slow motion!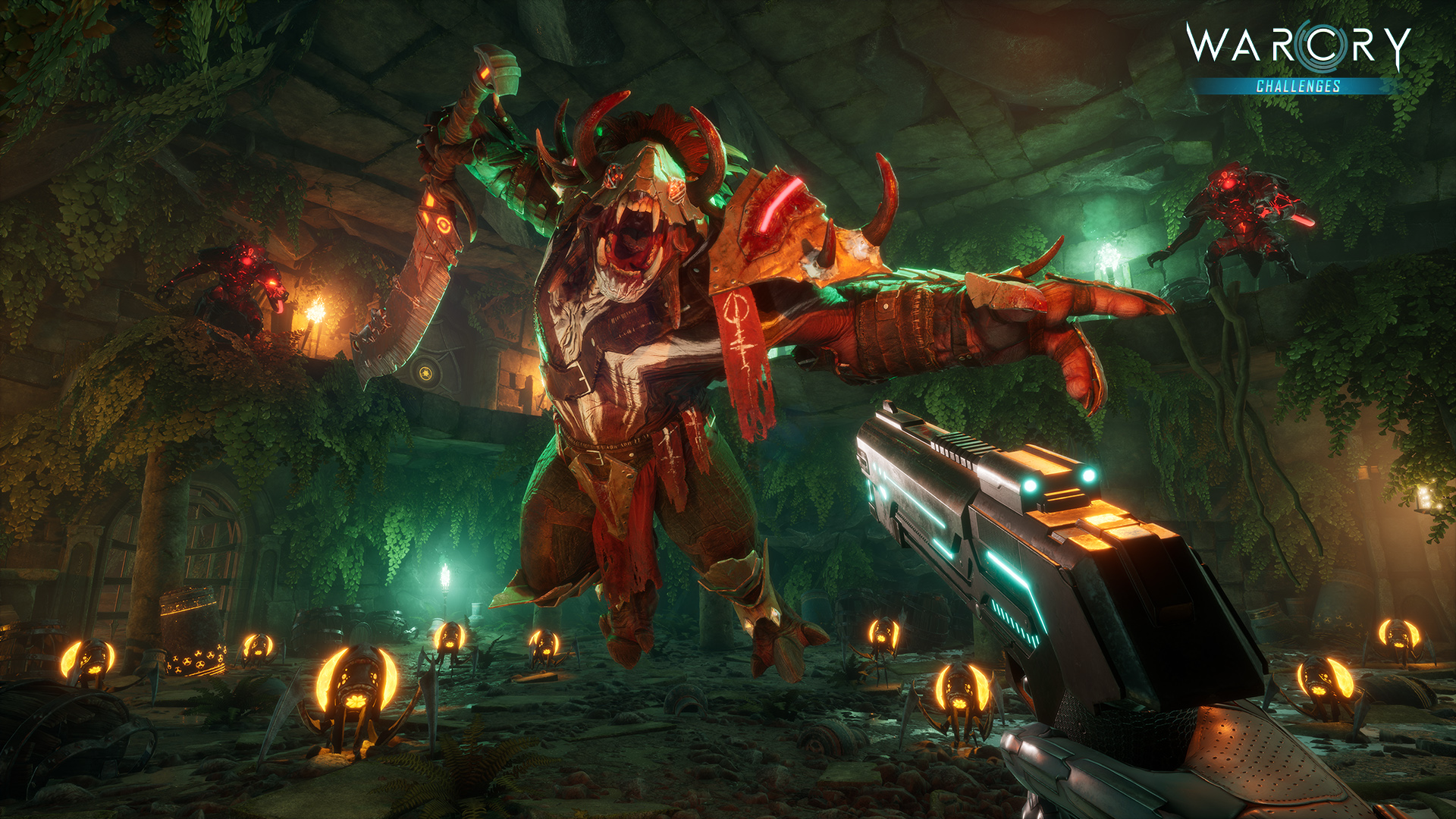 For the 2nd part of the game, you will head to The Ruins.
Filled with vegetation, this environment is home to kamikaze explosive creatures as well as the Hyperion Bull, a 3m tall warrior whose only wish is to swing his huge sword in your face.
Slide under low passages, jump above deep holes, avoid deadly traps and shotgun kiss your enemies with style!
Your new power, the devastating Shockwave, will help you to take care of all these bastards!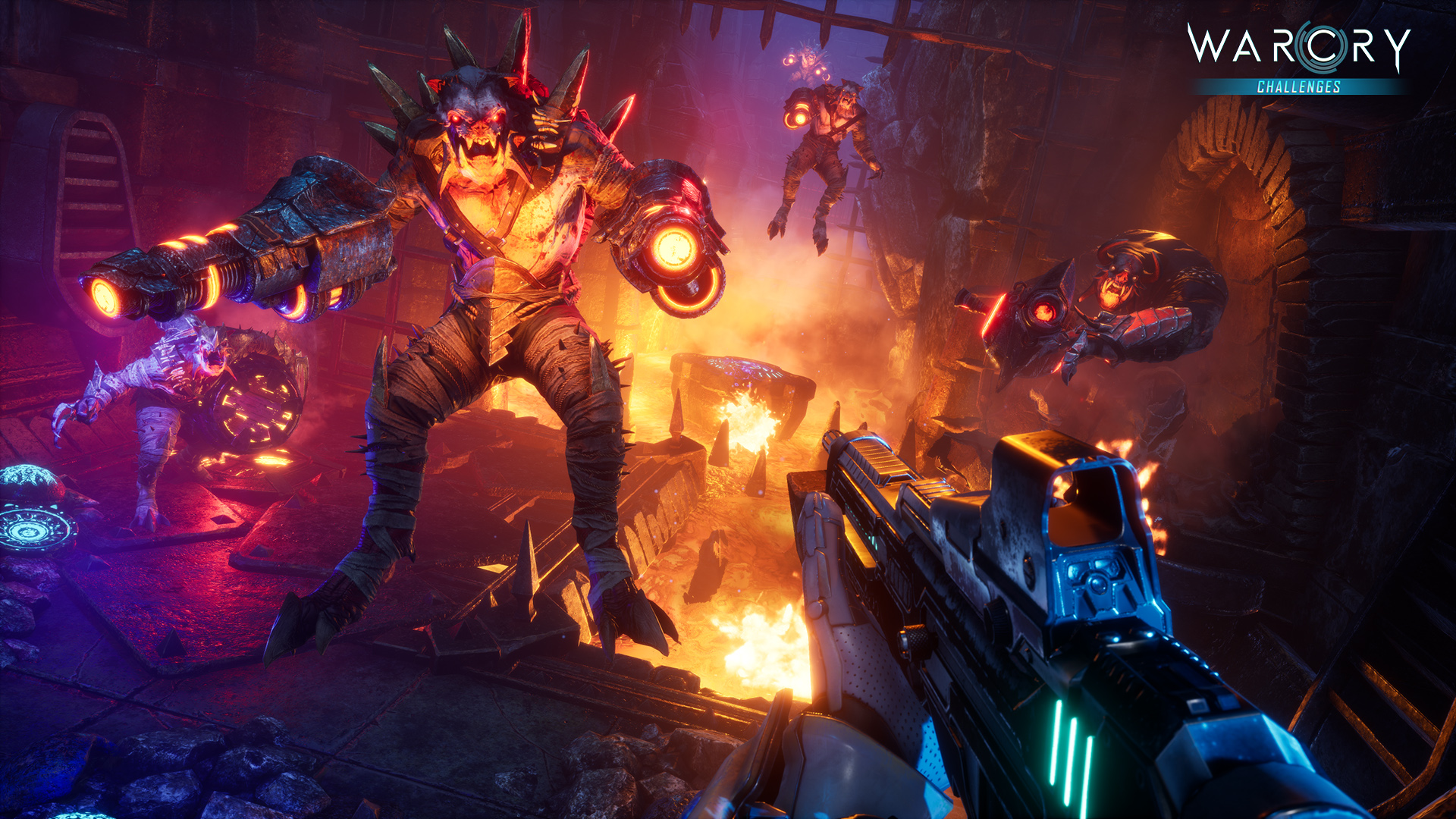 And last but not least,The Forge is a massive ancient underground industrial complex featuring larger levels and the most powerful enemies.
It's definitely the deadliest zone of Warcry: Challenges.
Use bumpers, sliders or your grappling hook to gain speed and fly over lava while shredding powerful demons into pieces!