For an unhindered/high quality version of this article, go to our images section, select this and click "view original".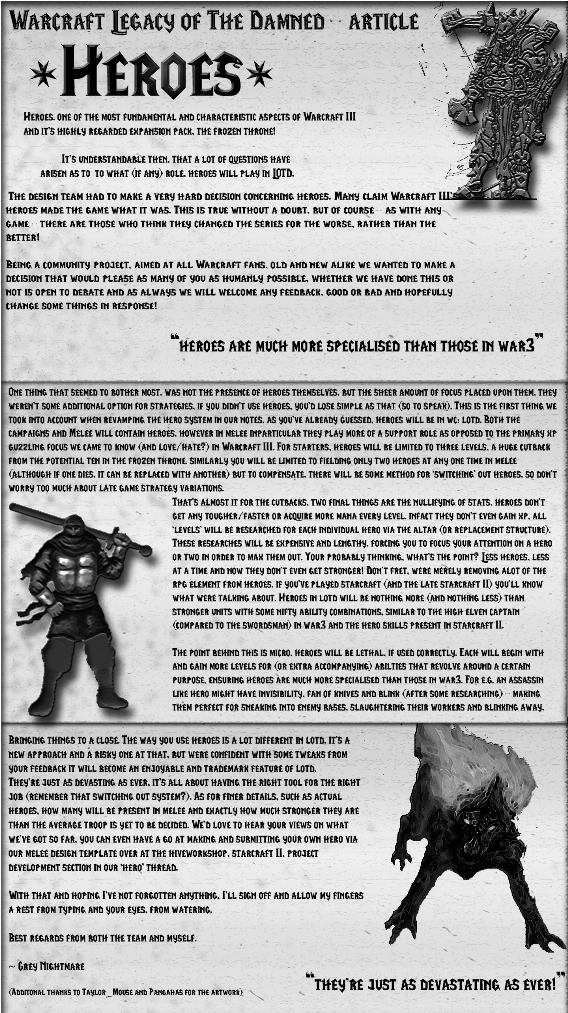 Relevant Links:
www.Worldcraft.hordestudio.com (for all your wc:lotd community needs)
Hiveworkshop.com - Primary thread at one of the largest Warcraft 3 community sites.
Hiveworkshop.com - Hero thread, including the self-submit template scheme.