Patch 1.1.2 & 1.1.1
We have released patch 1.1.2 and 1.1.1 these patches dramatically update the tutorial to provide a more interactive experience when starting a new game. These updates also have multiple minor item balances fixes and UI improvements.
Additionally we have made the following improvements based on player feedback.
Drone Editor: We have made it so you can visit the shop from the drone editor to streamline designing new drones. We have also moved the copy drone button and removed the redundant erase button.
Endless Mode: We have changed the way the endless mode places ships to allow to use a new "encounters" system to make endless more interesting.
Gameplay: We have improved acceleration of all ships.
Patch Notes:
Significant improvements to endless mode patterns and encounters
Fixed Chain Reaction caused by some CPU block loss
Corrected stat reporting when overriding weapon in editor
Increased thrust of engines
Added shop button to editor
Fixed button text in editor
Minor text fixes
Added new copy drone button
Removed redundant erase button
Fixed stat reporting of wing blocks in editor
Corrected some maneuvering values
added interactive tutorial system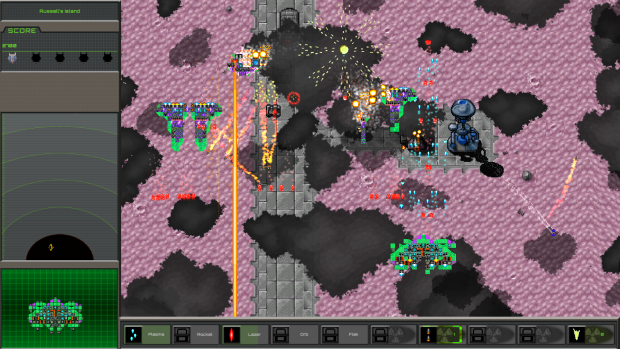 Upcoming Content Update
We are also announcing plans for a free content patch for Vulture! This patch will be released in late 2017 or early 2018 and will include several big new features.
2-Player: This mode will allow for two players to play on the same team in a same-screen co-op configuration. Need help beating a boss? Get your friend to come and help!
Hard mode: This mode will increase the challenge level for players who have beaten the game on normal difficulty. Hard mode will also be available for 2-Player with increasingly powerful enemies and more rewards!
Mod editor: This tool will allow players to create their own levels. It will include the following features:
Enemy Flight Pattern Editor - Allows the user to design and test flight patterns of enemies.
Level Editor - Allows user to place enemies and assign patterns to them, as well as flag the boss enemy. The user can also choose from a variety of level backgrounds and effects.
Unlocked Ship Editor - Allows building of ships with infinite blocks to be used in designing new enemies for level creation.
Campaign Editor - Allows the user to link together multiple created levels.
Steam Workshop Integration - So people can share their creations with the Steam community.
User-made Content Interface - Installs management interface to allow access to the creative content of other users.