And the winner is.....
The Lucrehulk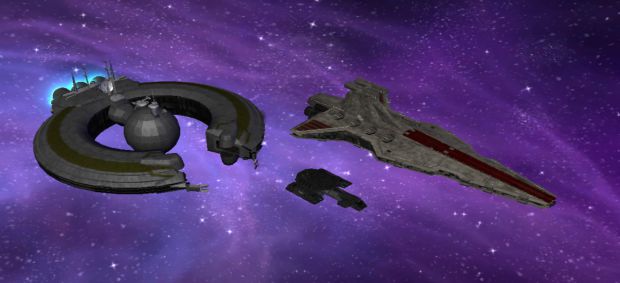 I closed voting early because it was obvious who was oing to win, after all it was more than 15 votes in front of second place (the jedi star destroyer and the invisible hand thingy).
Anyway itll be the new carrier class ship for the SW faction. Itll hold countless numbers of droid fighters and will be relative to the old Jedi Cruiser....
As for the Jedi Cruiser its role has changed, signifactly. It will now be the tier 12...
I can hear people screaming at me right now but let me explain.
Tier 12 is a unique semi-hero unit like the tier 10. But it is a lot stronger. This means it is limited to only ONE. So instead of bump the Star Destroyer up, meaning a limit of one (to keep the game balanced) i decided the best course would be to bring up the Venator instead. I know the Venator is no where near as strong as a Star Destroyer. BUT its weapons will still stay at the carrier level, instead ill launch a lot of V-19s and jedi fighters. The Jedi fighters will be twice as strong as any other fighter ingame. Meaning the Venator itself wont pack much of a punch but with its spawns it will.
I know i know, your still not to happy, so think of the options, one star destoryer and countless venators or one venator and countless star destroyers...
I know some wont be happy, but others will be.
Dont be afraid to ask for reasons
Spino