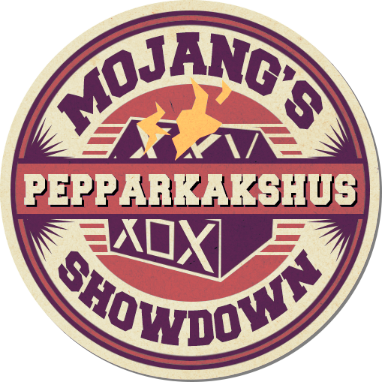 There's an air of competition at the Mojang offices. Yesterday, three factions were formed. One headed by Notch, one by Jakob, and one by Carl (but we're not telling you which is which). The rest of the Mojangstas were allocated via a random draw.
Next, Linn gave us a simple, noble task – to create the best damn pepparkakshus (gingerbread house) the world has ever seen. She provided three boxes of gingerbread, icing, sprinkles, and sweets, and two hours to complete our creations. Secret discussions began. Plans were formed. Sketches were sketched. Then, this afternoon, we started to create.
Here are the results. To avoid favouritism, we're keeping each team anonymous. Scroll down to cast your vote!
Yes, they're all great. But which one is best? Cast your vote below. NOTE: although this is incredibly serious business, the results of this competition will have no bearing on the future of Minecraft, Minecon, or anything else of any significance. It's just for fun. Oh, and if you can't see the voting box, click here.
We'll post the results next week. Merry Christmas everyone!