Hello everyone, it's Maciej from Vogelfänger.
Summer kicked off pretty early this year in Poland, and the urge to just sit in the sun and bake ourselves is strong, but our will to deliver "One Job" before the end of this year is much, much stronger!
So let's start with our music.
Here you can listen to our track: "Factory of Total Terror". This one will be played while our hero will be destroying the totalitarian factory of soldiers ("factory" in a literal way!). You can almost hear the anguish of the poor workers you must save!
For the next stop, it's the animation! Konrad, our lead artist is working really hard on this, as our game is fully hand drawn, and he has to draw and color every single frame of the animation separately. This takes a lot of time, but the outcome is beautiful and that's how we want our first game to be. We're pretty sure that in our next update we will be able to show you some more of our hero moves put together in a small game play preview. But for now, just look at him go!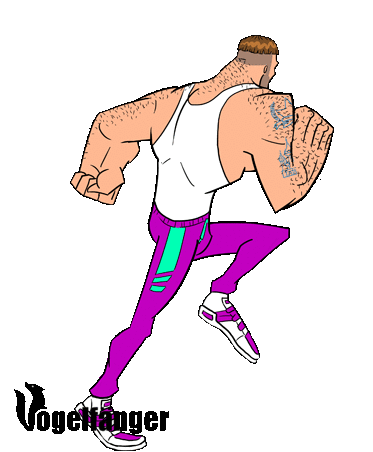 And now, last but not least, below you will find the latest episode of our indiedev video blog, in which we talk about game engines a bit, and explain which engine did we choose for "One Job", and why.
We hope you like everything so far, and please leave your comments on what you think, as we're making this game for you, and just want to make it better.
Stay positive!