Weekly Report - 21
Vizaris is now of drinking age in the United States! (Is that how the updates are… like birthdays? I think so. Except every weekly birthday that Vizaris has, all the presents are for you!)
This week sees the introduction of a core new system to Vizaris. The Quest Engine. What does this mean for you? At the moment… not that much, as only one quest has been added to the game. Long term though, this is massive. Think back to any role playing game, or fantasy world in any medium… quests and missions and adventures are the things that give a point to the world.
The quest engine isn't extremely impressive right now due to the lack of quests, however the quest engine gives us the POWER to create many different kinds of quests. This week, not only did we add the ability to make quests, but we also have most of the technical details worked out too, like having quests work in multiplayer, and displaying the quest to the player in a meaningful way.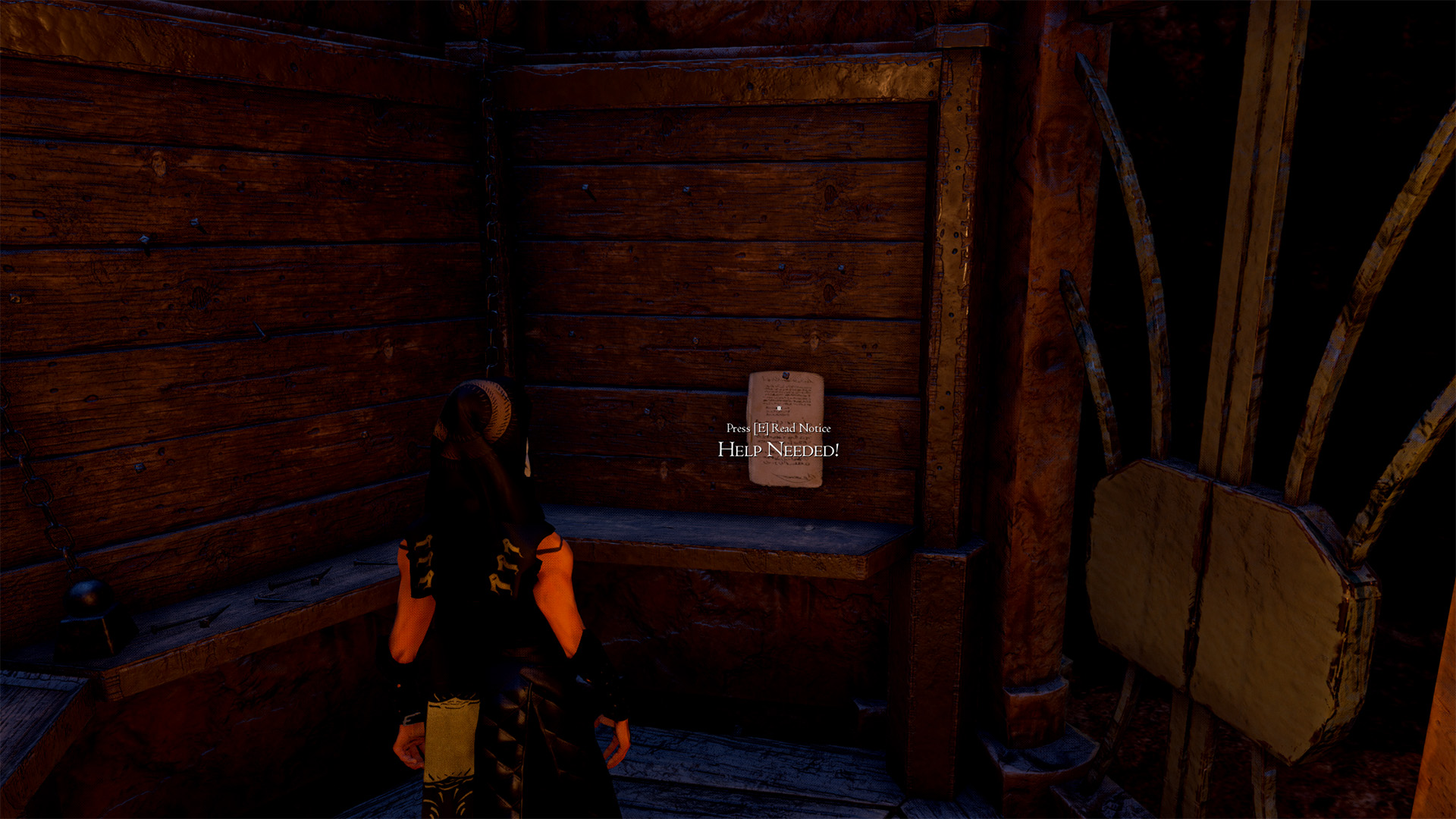 So time to jump into this weeks changelog:
The Quest Engine - Yep, you guessed it. Quests, and a whole bunch of behind the scenes stuff related to quests were integrated into the game this week. Save for one small bug fix, questing was all that was worked on in terms of programming.


The Journal - Keeping track of quests is hard. This makes it easy. When you open your inventory, you'll now see a newly unlocked button for the journal at the top of the screen, click it, and it will take you to a screen that allows you to track all of your quests. You can also press the J key to open up the Journal Directly.


New Quest: The Three Brothers - I just had to add one quest to the game, rather than let all this new code not be utilized in today's update. Go to the newly placed building next to Ka'tro, inside you'll find a bounty which will lead you to two different ends of the map, and carries a hefty reward.


Massive Landscape Texture Update and Rock Improvements - A bunch of work was done to overhaul the landscape textures. The end result is much higher detail and realistic look. We also added a very near range tessellation to rocks, to improve their appearance for minimal performance impact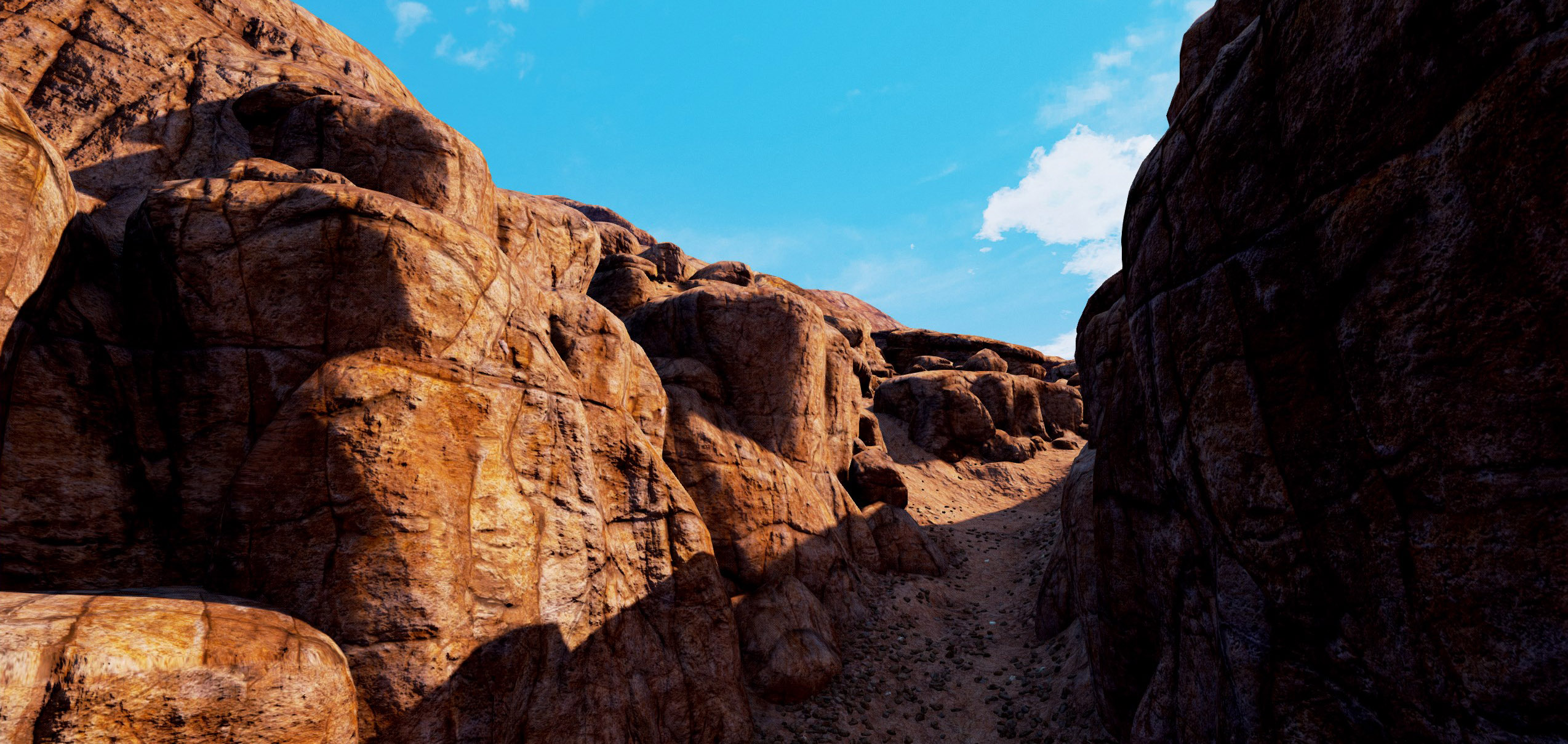 Pictures of the new textures in action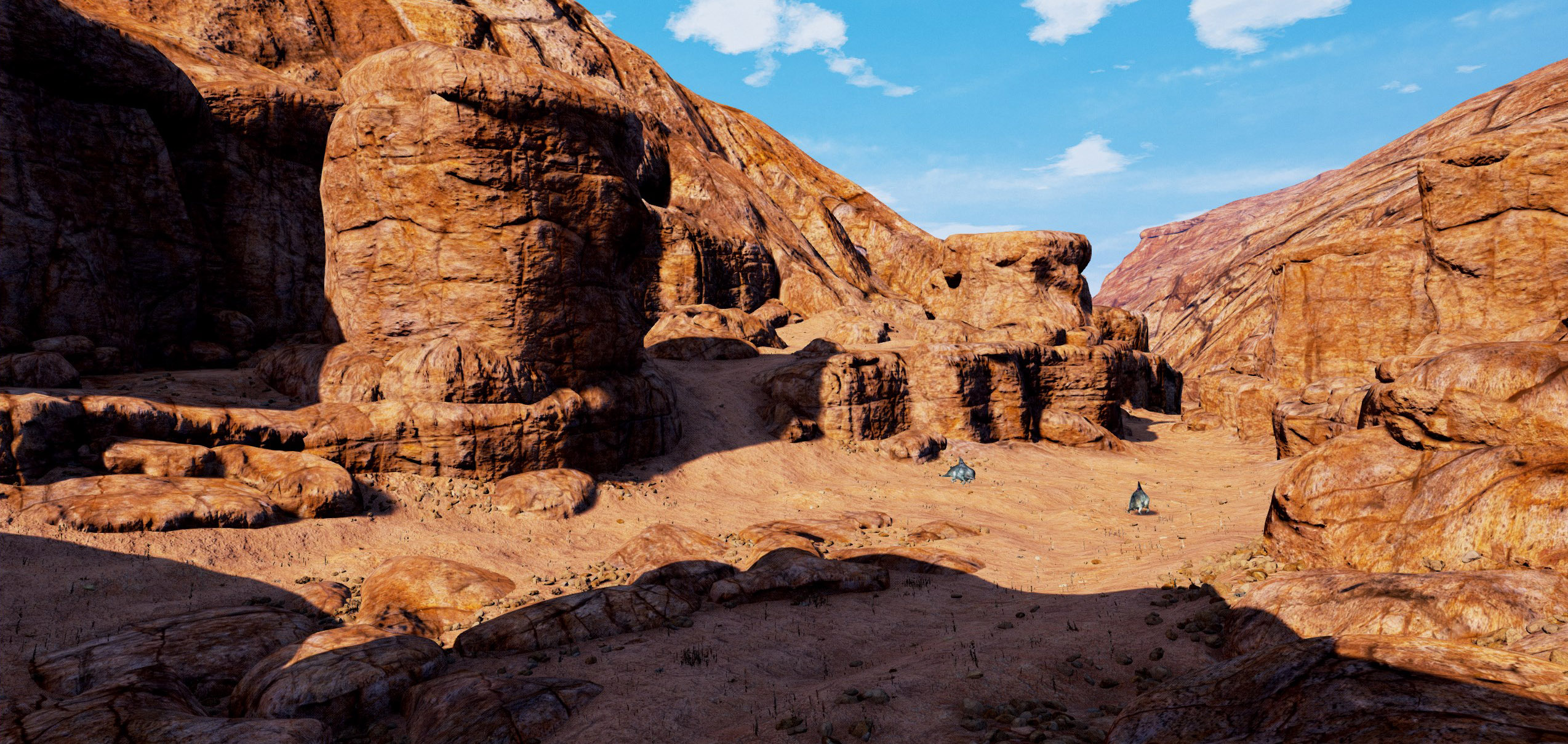 Dolfogs for scale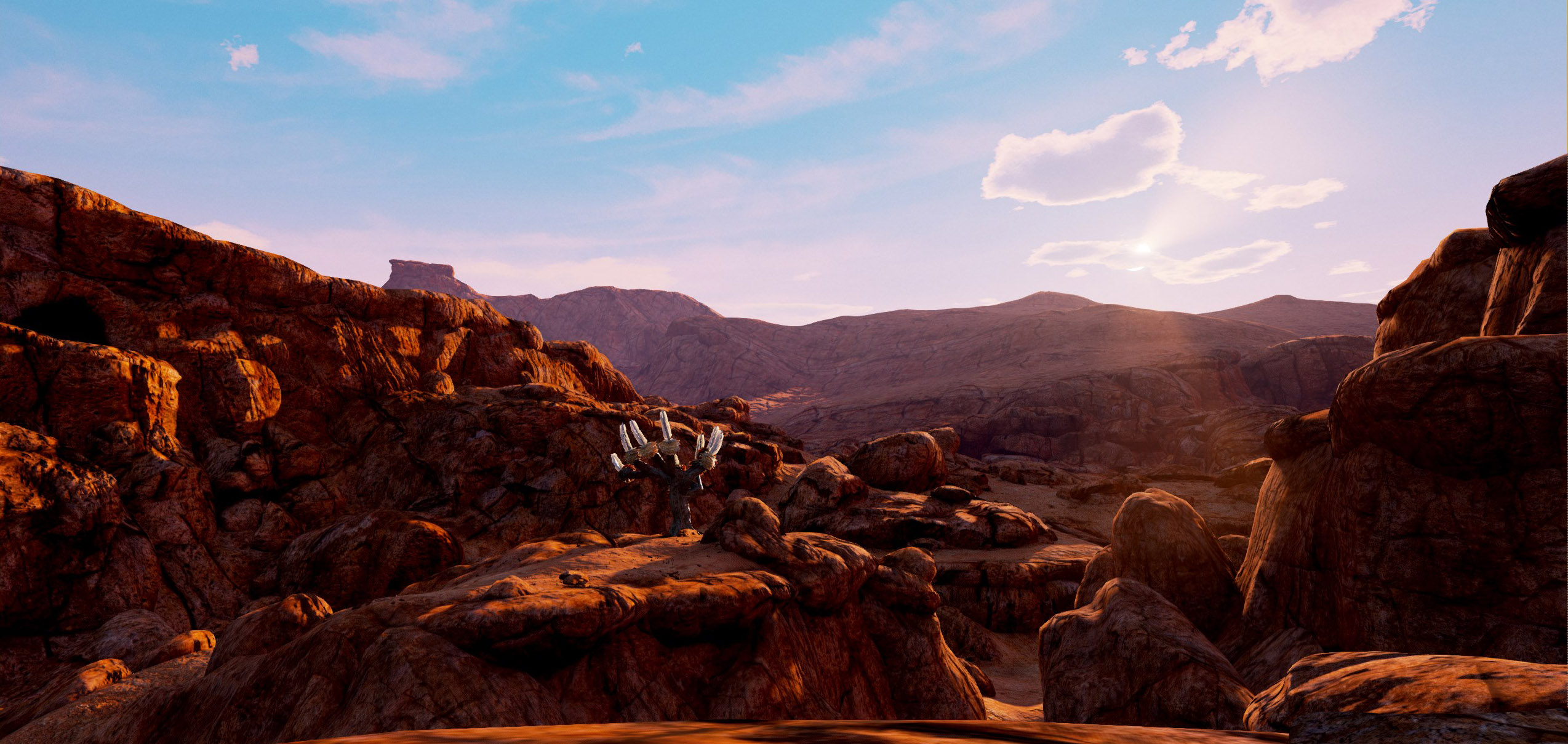 You can compare this sunset image to one from a weekly report a few weeks back for new/old.
File Optimizations - Also, during the process of cleaning up the landscape textures, quite a few textures were removed, resulting in this weeks build being over 100mb smaller than last week's (despite new art additions)


Fixed: First Person Mask - Fixed an issue with certain player masks causing clipping in first person view.


Fixed: Bandit Weapon Damages - Turns out, when bandits use player weapons, they're a heck of a lot more powerful. This fix reduces their damage significantly so they no longer two-shot the player.
This coming week will likely focus on more improvements to the quest engine, in the form of some further increases in capability(currently NPC dialog cannot interact with quests, and we plan on fixing that.) and some improvements to usability and polish.
I'll also be working on another new game area as usual; but this time the area is quite a bit larger, so it may not be done by the end of the week. The village architecture continues to be made, and there's additional progress on the bodies that will be used for… everything – NPCs, Player Customization, Armor Creation, Male Player Characters, and MUCH more.
–Luke
---
You can play Vizaris right now for just $4.99 a month, by going to www.VizarisGame.com/play - get your friends to sign up with your referral code for a discount - get enough friends and even make money! Free press access available to anyone who can prove they have a following! Questions, comments, feedback, and death threats welcome!