It's been a while since our last update so we decided to make it up to you in force. We have been working hard behind the scenes creating a plausible underwater world and developing the game's all important stealth gameplay. Let's talk vision.
Deep in the ocean light is a scarce commodity. As a shark this isn't really a problem, they can see in the dark. But what about a diver? Well, the depth diving team has the latest in night vision technology integrated into their diving masks. With the flip of a button, the world around them becomes illuminated. This comes at a cost however as night vision is a somewhat imperfect art - Leaving the night vision on does not drain energy, but it sticks you in a high contrast world of static and muted colour. This video illustrates the importance of using NV in dark areas like caves.
And what about sharks? How do *they* see the world? This is something that has been discussed only briefly until now. Today we would like to treat you all to a video of the shark "sonic vision" in action. It is a combination of night vision, environment awareness and sensitivity to movement. Oh, and it's colourful.
The shark is a hunter and hunters seek out wounded prey first and foremost. A diver who is critically injured will emit a bright red sonic signature, making him an easy meal! Sharks also sense sonic vibrations in the water at great distances, a diver who moves too quickly will be a presentable target. But I'm sure the video did a better job of explaining the system than I could :)
Last, but probably most important of all - We would like to present to you a dramatic new arena for our particular brand of hide and seek. "Olmec" is the sunken remains of an ancient mesoamerican city complete with sacrificial altars and giant god-head statues. There are plentiful hiding spots for sneaky divers amongst the ruins but there is also a lot of open water. Will you be able to extract the treasure in one piece?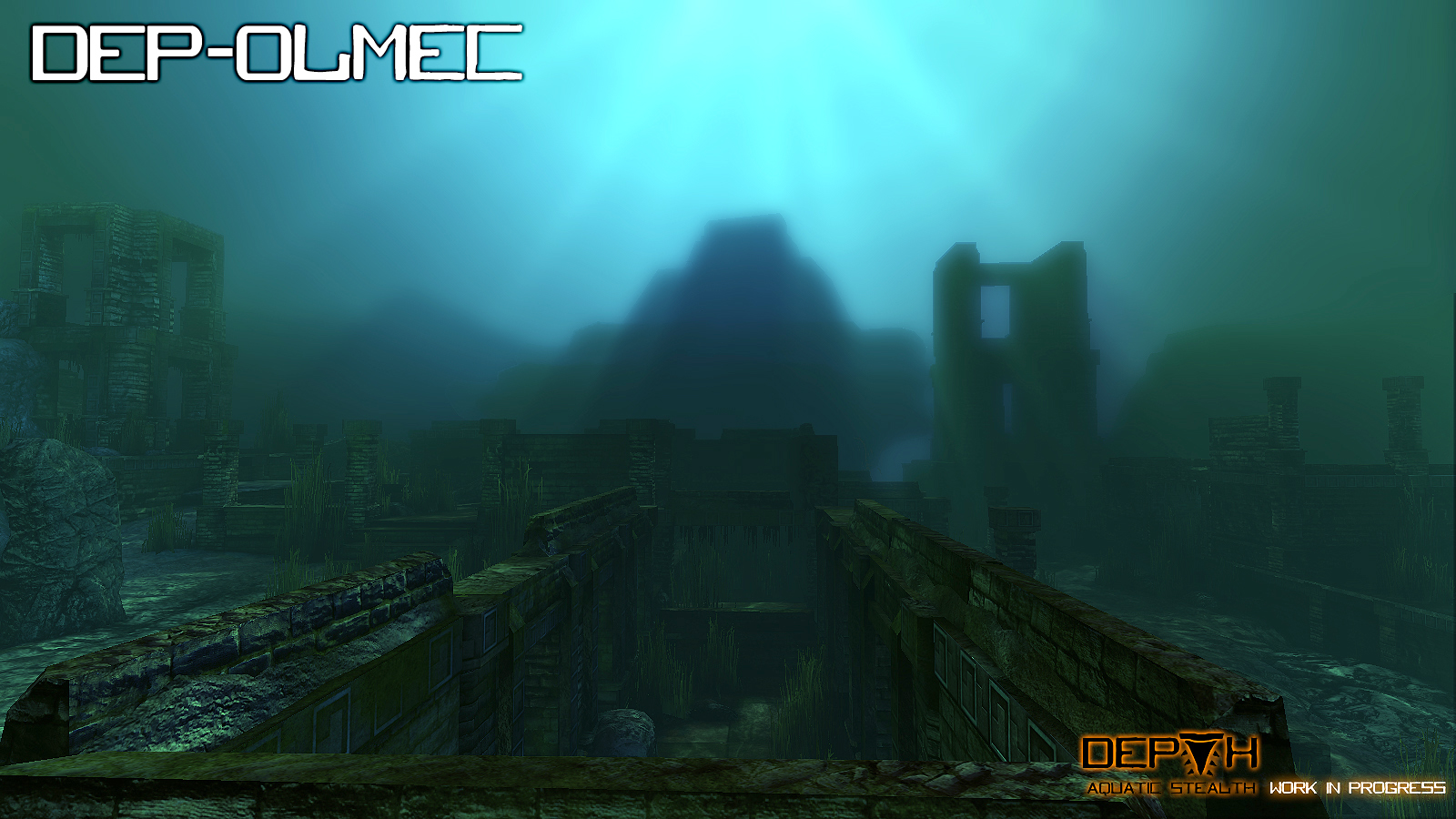 That's it for now! Be sure to join our forums and speak your mind about our latest media! Forums.depthgame.com
As always, watch where you swim.
Love,
The Depth team.