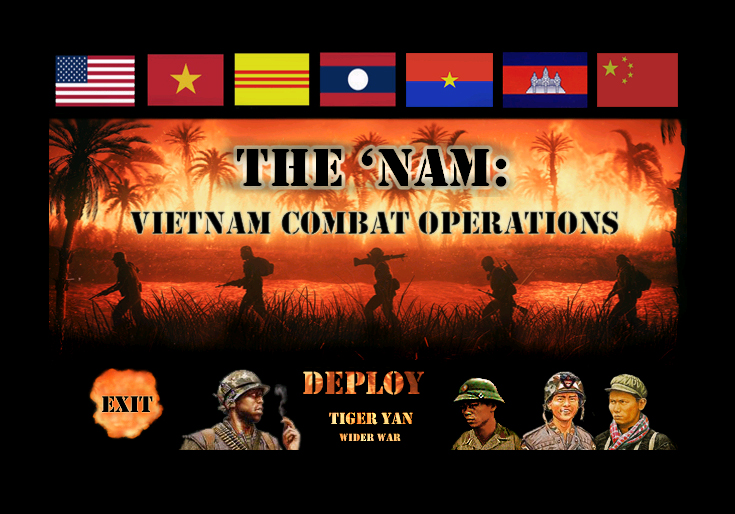 Following the success of Vietnam War RTS game The Nam: Vietnam Combat Operations, Pinoy game developer Tiger Yan has just released a freely-downloadable expansion pack called Wider War.
"Wider War expands the coverage of the game from just Vietnam, to the neighboring countries affected by the war, such as Laos and Cambodia. It also covers the wars Vietnam fought with China and Cambodia," explains Yan.
As well as introducing dozens of new units, the expansion includes seven new maps – covering Laos, Cambodia, North and South Vietnam.
South Vietnam Finally Honored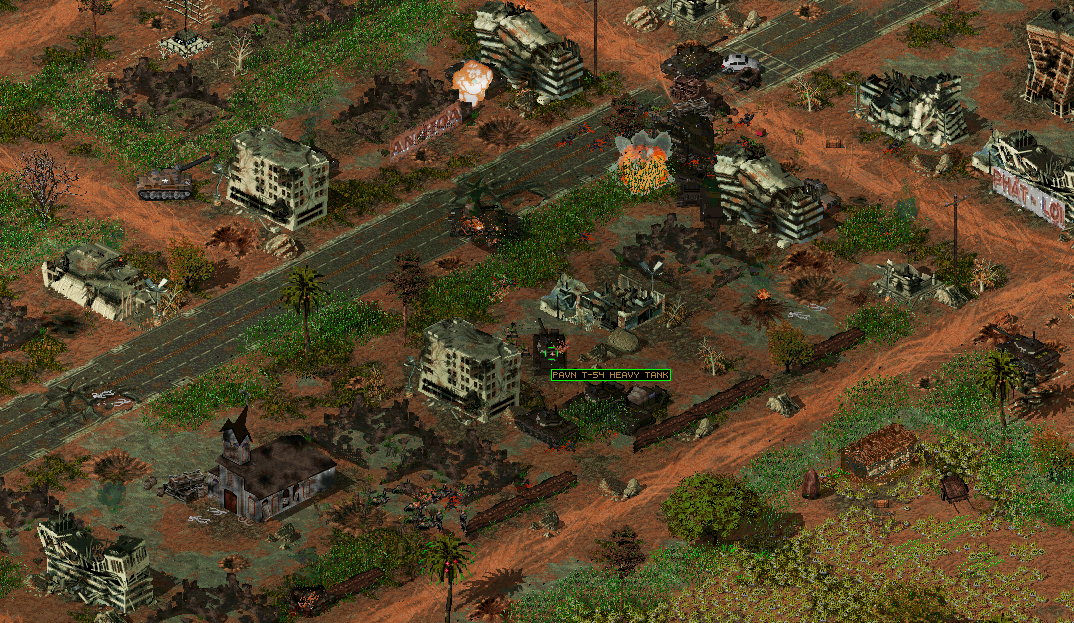 Determined North Vietnamese forces push back equally-determined South Vietnamese troops in the ruined town of Xuan Loc, the last big battle of the Vietnam War. (VCO)
"No side lost more than the South Vietnamese, many of whom emigrated to America and other countries after Saigon was taken by North Vietnamese forces in April 1975," explains Yan, who met many former soldiers of the now-defunct Army of the Republic of Vietnam (ARVN), South Vietnam's much maligned army. "Not only did they lose the war. They lost their country and were forced to assimilate into either new countries or the new Vietnam."
Often portrayed as inept, corrupt and cowardly, the ARVN actually fought well until their final defeat in 1975, even repelling a full-scale North Vietnamese invasion in 1972. Their courage was best exemplified by the Battle of Xuan Loc, where ARVN Brigadier General Le Minh Dao's 18th Division stopped North Vietnam for two full weeks before finally being overwhelmed. The map allows players to command regular and elite ARVN forces – including Marines, rangers, paratroopers and even Dao himself. Xuan Loc's fall heralded the end for the US-backed nation of South Vietnam.
The Killing Fields of Cambodia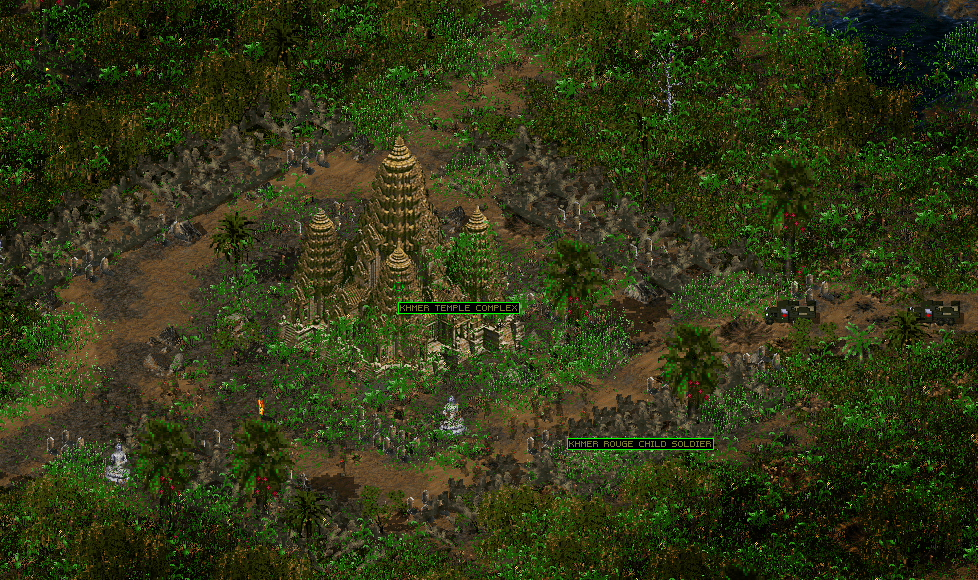 Khmer Rouge child soldiers and other guerillas take positions around a Khmer temple to meet Vietnamese invaders in Cambodia. The fanatical Khmer Rouge of Cambodia and Pathet Lao of Laos can now be trained in certain maps, which expands the game lens to reflect a wider war. (VCO)
The supposedly neutral country of Cambodia was long used by North Vietnam as a base of operations for operations in South Vietnam, who invaded Cambodia with the Americans in 1970. After Vietnam was unified in 1975, dissident Khmer Rouge forces started raiding and massacring Vietnamese villages across the border, igniting a war with Vietnam, who rightfully crushed the Khmer Rouge and freed the vast majority of Cambodians from the nightmarish Pol Pot regime – all within two weeks.
Unfortunately for Vietnam, the Khmer Rouge started adopting the same guerilla tactics that worked so well for them during their war with the Americans. By the end of the Cambodian-Vietnamese War 10 years later, nearly 30,000 Vietnamese had died. This period has since been termed 'Vietnam's Vietnam' and has largely been forgotten even by the Vietnamese government.
Players can now command the fanatical Khmer Rouge, including forcefully conscripted child soldiers, to ward off American attacks or Vietnamese invaders. "As the Khmer Rouge had similar weapons to Vietnam, it's the only map in the game where Vietnamese can play against Vietnamese and still be relatively historically accurate," adds Yan. The map features not just beautiful Khmer temples and Cambodian villages, but the grim reality of child soldiers and Cambodia's killing fields. "I personally walked through the Killing Fields and saw bones, clothes and teeth. I wanted to pull no punches and show what the Khmer Rouge really did there."
Laos and Lima Site 85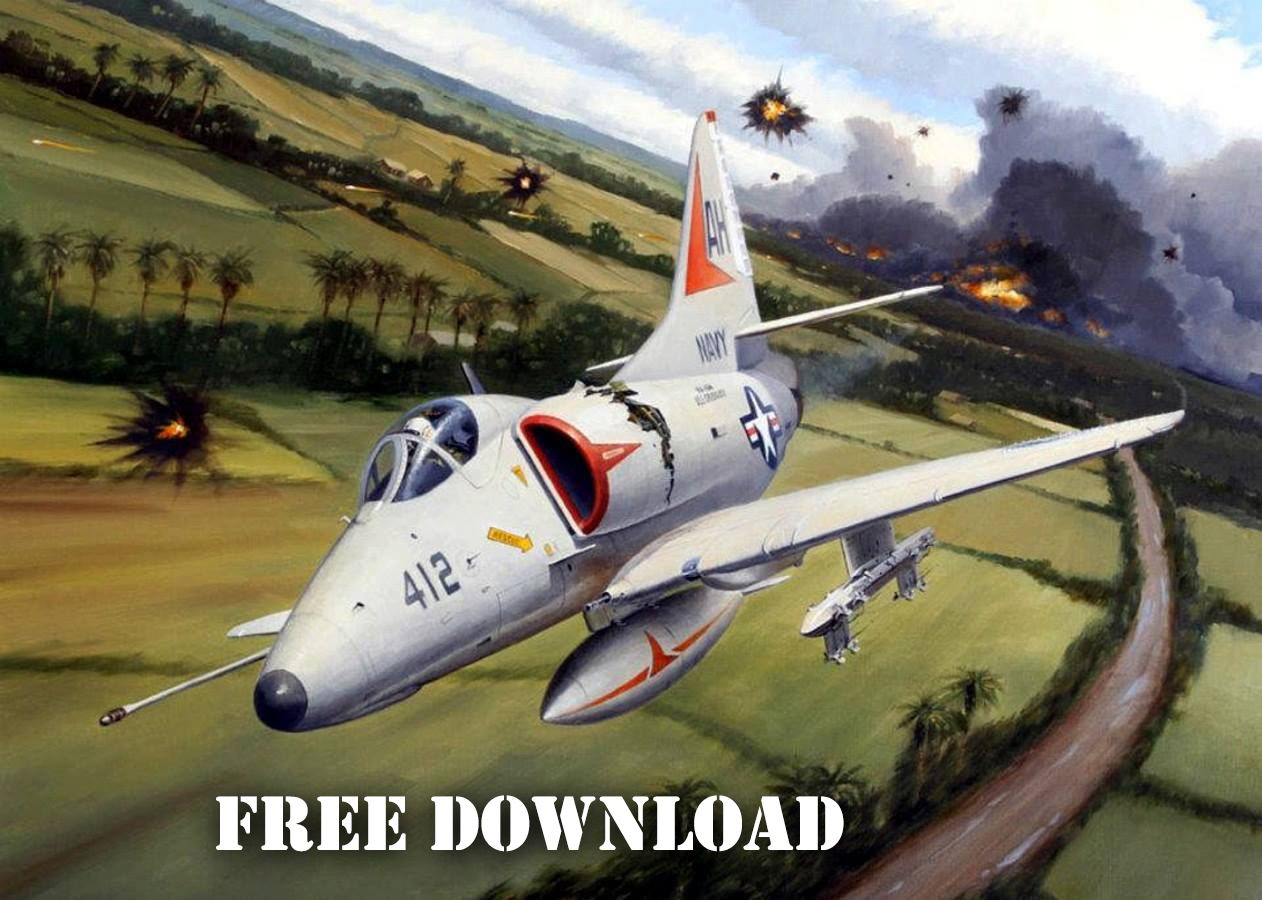 A damaged A4 Skyhawk prepares tries to make it back to the South Vietnamese border as North Vietnamese SAM sites and flak batteries throw steel into the sky. The legendary Ho Chi Minh Trail extended not just from North to South Vietnam, but through the supposedly neutral countries of Laos and Cambodia as well. (Steve Anderson)
Laos, another supposedly neutral country, hosted vast tracts of the Ho Chi Minh Trail, which supplied North Vietnamese and Vietcong troops with men and material during the Vietnam War. The game includes a section of the Ho Chi Minh trail which passed through the misty dirt roads of the Truong Son Mountain Range. Though repeatedly attacked by American aircraft, the trail was never cut. South Vietnam launched an immense raid called 'Lam Son 719' to destroy North Vietnamese basecamps in Laos, but was repulsed with heavy losses.
One of the little-known battles of the Vietnam War was the battle for Lima Site 85, where a top-secret US Air Force radar site was destroyed by North Vietnamese commandos. The battle would remain veiled in secrecy until details were revealed decades after the war ended. "The Lima Site, manned by CIA and air force personnel and Hmong troops, can be controlled in the game, which also shows Laos brimming with undetonated American bombs." Laos remains the most heavily-bombed country on Earth.
America's air war over North Vietnam is also covered via a scenario called Rolling Thunder, where the full might of America's warplanes went head-to-head against North Vietnam's air defenses, reputedly the toughest in the world in the 60s and 70s.
The Sino-Vietnamese War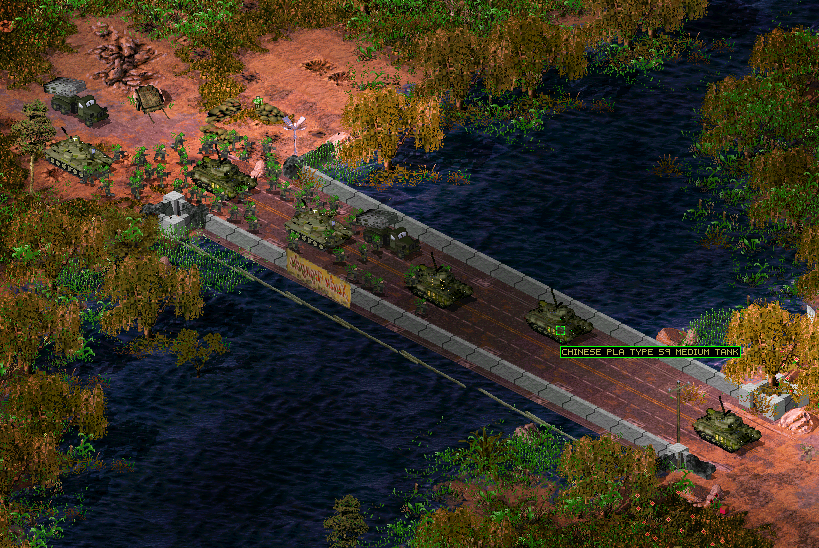 Chinese People's Liberation Army (PLA) tanks, troops and trucks cross a bridge as they prepare to assault the Vietnamese town of Cao Bang. The Chinese suffered huge casualties against the battle-hardened Vietnamese during the fierce but little-known Sino-Vietnamese War of 1979. (VCO)
China invaded Vietnam briefly in 1979 in a short but bloody war. In February 1979, 200,000 Chinese troops backed by 500 tanks attacked the northernmost provinces of Vietnam. Though they succeeded in taking the towns of Lang Son, Cao Bang and Lao Cai, they suffered disproportionately huge casualties against the better-trained and well-prepared Vietnamese. The game puts players in either the boots of the Chinese invaders or Vietnamese defenders.
Vietnam Combat Operations Wider War also showcases revamped maps and units, adding layers of detail to the original game, which was released publicly in September 2020. "For example, Saigon now features the US Embassy, National Radio Station, Tan Son Nhut Airbase and even a city jail which you can capture to get armed prisoners and a few flustered medical doctors," says Yan. "The new Long Tan map allows you to train ANZAC (Australian and New Zealand) troops, who famously won the 1966 Battle of Long Tan against the Vietcong. There's a lot we did to make the maps and units better."
The expansion pack is the culmination of an 18-year old project Yan began in 2003. "Vietnam Combat Operations uses the Command and Conquer Tiberian Sun engine to bring the Vietnam War to life. It's a nonprofit educational game for people to experience and overcome the many challenges of jungle-based guerilla warfare, from not seeing your enemies to approaching and controlling potentially hostile towns and villages. Unlike most Vietnam War games which tend to glorify Americans, all sides are portrayed as heroes fighting for their own causes."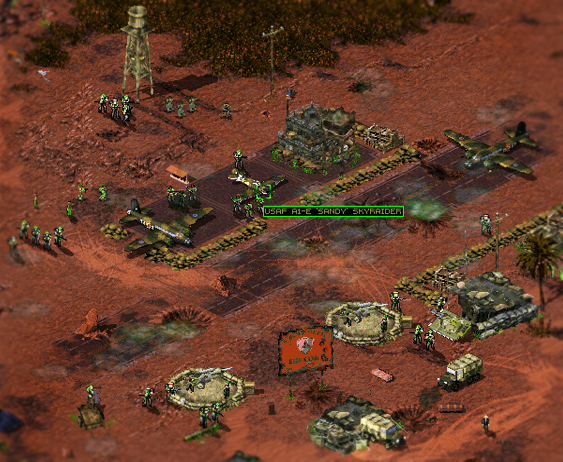 US Marines and South Vietnamese forces at Khe Sanh are relentlessly pounded by North Vietnamese artillery. In reality, the battle of Khe Sanh was a diversion which successfully drew allied forces away from urban cities, successfully paving the way for the famous Tet Offensive, where 80,000 Vietcong attacked nearly 100 towns and cities within two days. (VCO)
The game has received good reviews and though it can be downloaded online for free, Yan urges gamers to make a donation to APOPO, a nonprofit organization working to clear deadly landmines in Cambodia. "In reality, the Vietnam War wrought great misery for the people of Vietnam, Laos and Cambodia. If this game can spur at least one good donation, then it would have been worth it," concludes Yan.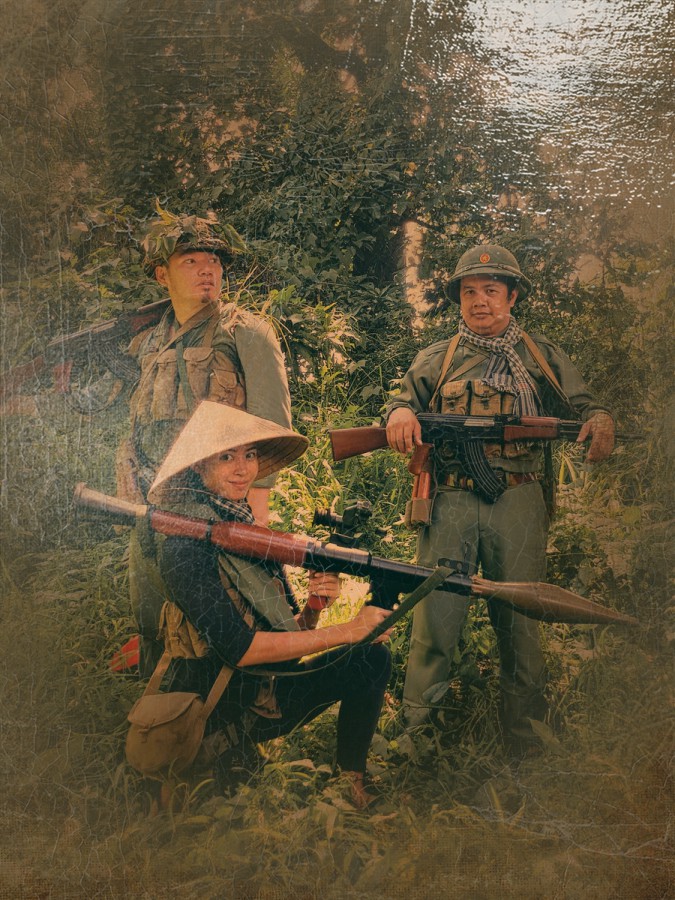 North Vietnam's PAVN and South Vietnam's Vietcong troops battled and won against the Japanese, French, American, Cambodian and Chinese armies from 1945 to 1991. (VCO)
Watch The Nam: Vietnam Combat Operations videos by following its channel here. Download Vietnam Combat Operations Wider War for FREE here.