It took us 6 Months and countless sleepless Nights, but we are happy to present to you our latest version of the 11 Years old Coop Mod for Star Trek Elite Force 2.

Several bugs have been fixed, that created lag or got a Mission stuck.
Because the features of this Mod are very extensive here is a short breakdown of the most noticeable. The Features marked with [NEW] are changed or entirely new in this version.
Score
Eleminating a enemy will reward players with points and addup to the player score.
Awards [NEW]
Eliminating a enemy will reward players with awards, much like on a regular Death-Match.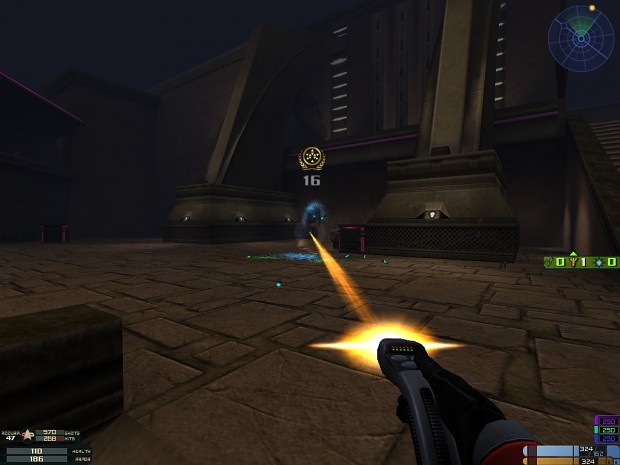 Team-killing penalty [NEW]
If a player kills another player, his score will be reduced by 4 points.
Advanced Audio Menu
The Audio Menu allows to Adjust each Sound channel separately.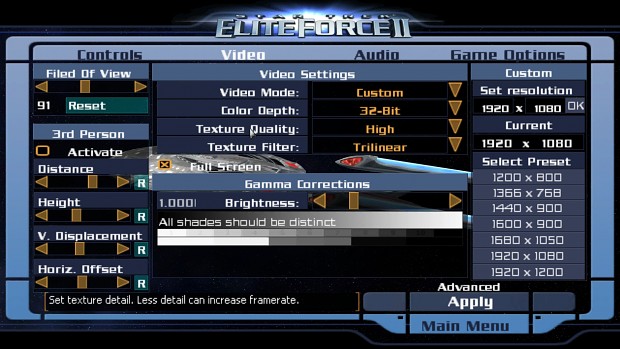 Advanced Video Menu
The Video Menu allows to set the Fov, 3rd-Person Camera and a custom Display resolution.
Coop Ice Station [NEW]
Features hidden Christmas Trees that will give 100 points to the player shooting it.
RoteC Episode 1 [NEW]
The Complete Episode 1 of the Return of the empty Crown Mod. With overhauled Levels and Scripts.
Call Vote Menu [NEW]
All Mission and custom Levels can be voted during a multiplayer Game. IGM Missions have been added in the correct order.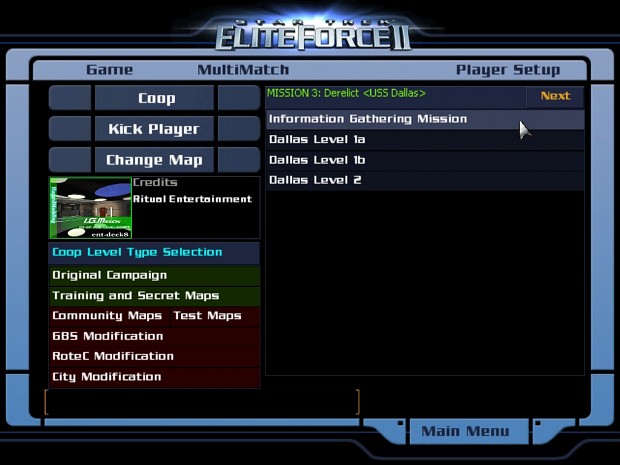 Information Gathering Missions [NEW]
Each IGM can be voted from the Call Vote Menu, and will set all Mission Parameters automatically.
Checkpoints [NEW]
Levels can be loaded with Parameters to restore the Mission at a checkpoint. Used to restore a failed mission, players do no longer need to play the entire level over again.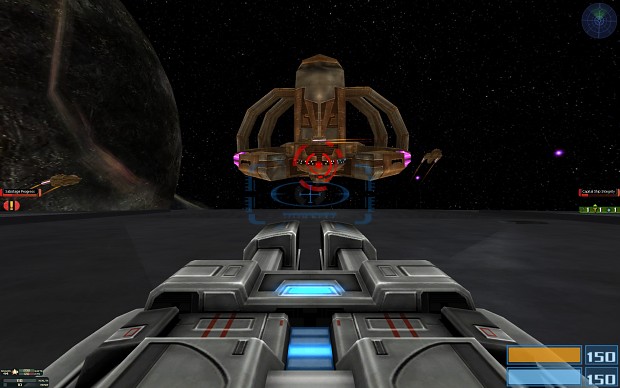 Coop Objectives
Mission Objectives, for all Missions and Custom Levels.
Coop Radar
Displaying the Mission Objectives in the Level. Much like in singleplayer.
Multiplayer Tricorder Puzzles
Tricorder Puzzles are fully Multi-Player compatible and working.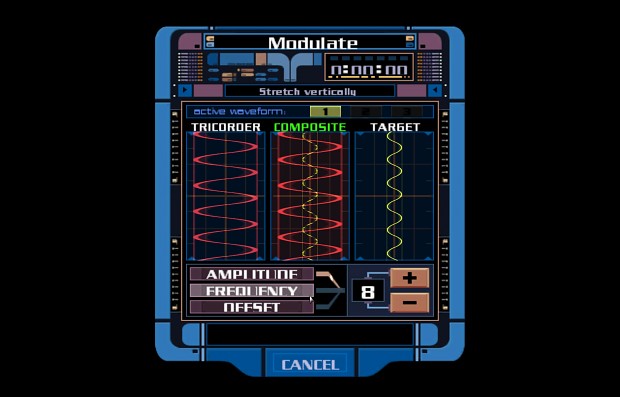 Full Cinematic Support [NEW]
All Cinematic are fully supported by the HaZardModding Coop Mod.
A Menu overlay shows if a Cinematic Skip vote is in progress.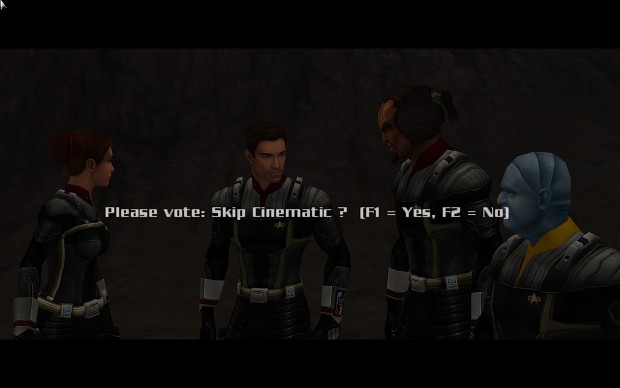 Secret Weapons [NEW]
All secret weapons from the Single-Player Missions are fully supported.