HaZardModding Co-op Mod 5.0
BUILD 10
What has changed since the last post ?
F
irst of all a new version is available. This new version is
under
10MB
and provides you with all you need to host a server or to join a server and use all available Co-op Mod features.
T
here is and will be no Co-op Mod Mini. Since we have found a way to avoid Teleporter fragging without using Multiplayer spawn locations which was the only reason why the level-files had to be edited and provided with the mod in the first place.
A
n Client Only version is available, upgrading all your menus and providing all features while being on a Co-Op server. The Client only version will absolutely NOT interfere with your Singleplayer game.
T
he two announced levels
Co-op H'atoria Outpost
and
Co-op Paradise Island 2
have been published. But these two are not the only new custom levels, one level that uses a special feature called NOSCRIPT was also published
, Coop Ice Station
is based upon the Holodeck Program that can be played on H'atoria Outpost. In addition to these 3 new custom levels, another (work in progress) level
Co-op Alien
was released, as we wanted to have a feedback of how the players like the atmosphere from the level.
A
new already mentioned feature was implemented into the Co-Op Mod, the name of this new feature is:
NOSCRIPT
. It allows mappers to create advanced Co-Op Mod custom levels without the need of scripting. Virtually everything can be done within the
EF2 level Editor
. To demonstrate how NOSCRIPT works a
Co-Op Mod Development Kit
has been released, with numerous examples how to use this feature. The Development Kit also shows how to create inter-actives by using triggers and script-objects.
A
n advanced Batch-File guiding you trough every step to host a dedicated server is provided, so you can start your own customized dedicated server.
S
ix new levels from the Singleplayer Campaign are available for Co-Op
F
ull Multiplayer Cinematic support for Cut-scenes was implemented
F
inally an ancient bug was fixed that could change the players field of view during a Singeplayer or Solomatch game
A
i for Multiplayer has been Improved, several NPCs are now able to handle multiple players
B
org NPCs assimilate players faster during Multiplayer
P
layers move slower when firing their weapon, making them more vulnerable to their enemies
P
layers can now use the 3rd Person view as it is fully supported on a Co-op server
V
ideo Settings Menu got updated and allows you now to set any custom resolutions. For example you can theoretically use the resolution 1920 x 1080 which would be Full HD. This update also enables you to set a custom Field of View to compensate for the originally 4:3 screen format scaling, which does not apply any more to the most displays these days.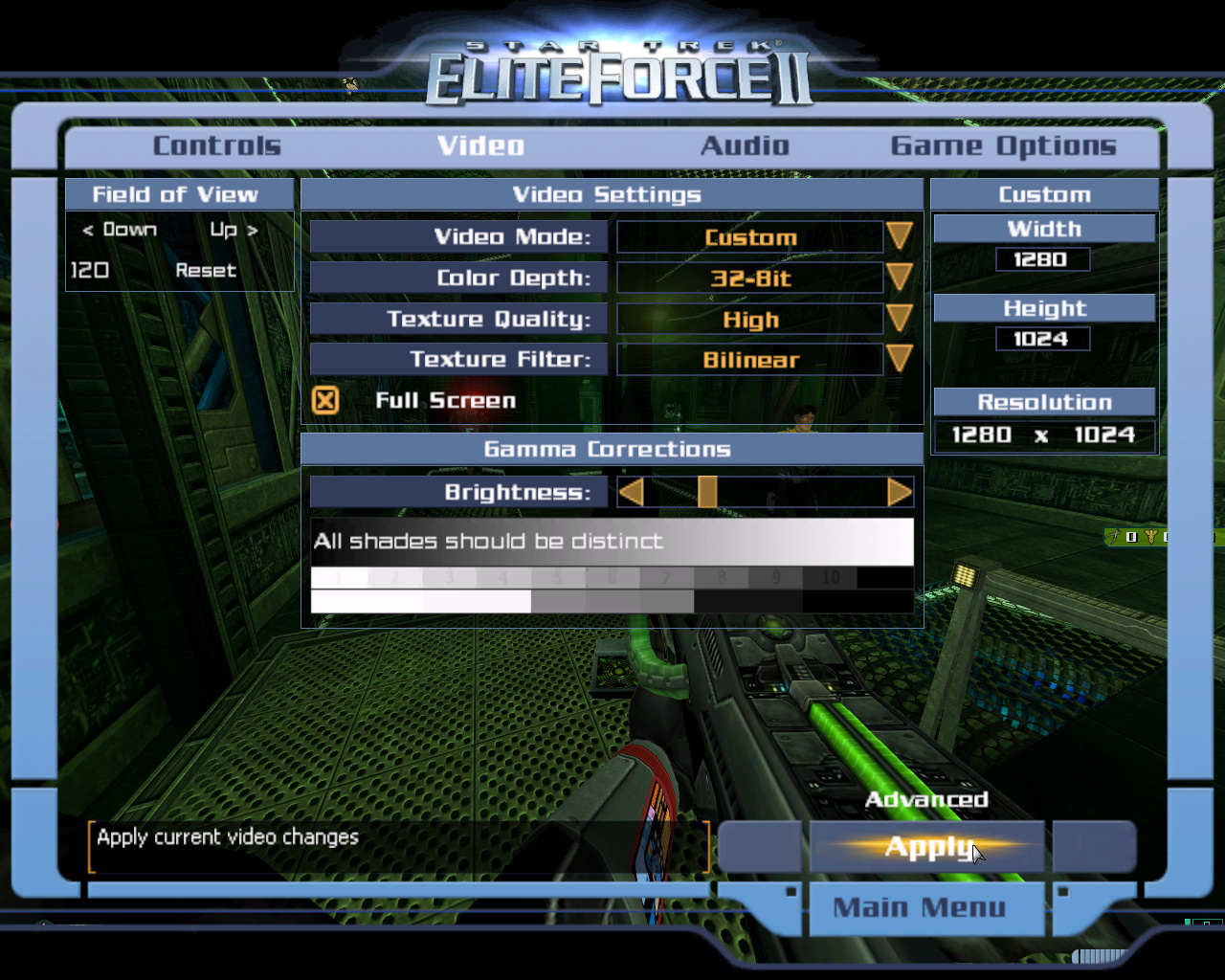 What can you expect to see in the future ?
A
Gate two Birds and the beautiful Sky (in short GBS)
Singleplayer Adventure by the Colonists
will be made available for Co-op. Since all source-files are available to us, you can expect certain changed to the levels and the Mod it self to provide you a excellent Co-op experience.
3
new Custom maps such as Co-op Alien, Co-op Bugs, at at least one more not yet to be reviled custom map are in Development and are scheduled to be released in 2011.
I
mplementation of
MOM
in new custom and GBS levels, to provide you with advanced point and click interactive features.
A
n update to the Menu so you can configure your 3rd Person camera settings.
M
ore improvements to the Multiplayer AI.
P
lenty of updates on the Official Co-Op Mod website, especially in the Development section.