This second patch for version 3.20 is about improved map rendering, overhauled trap related animal spawning and variety of minor additions and bugfixes.
Map rendering is now texture-based and looks sharp and crisp on higher resolutions even with fully zoomed out map view. There's also speed optimization added to passing time with NPCs in sight. All in all, the main game view looks better and draws faster.
Straightforward animal spawning is removed and attractiveness of traps is overhauled with a new and more delicate system. To succeed in trapping now it takes more patience, careful consideration and knowledge of animals natural habitats. You can expect less but far more rewarding catches with traps from now on.
Any hunter will enjoy sharp and crisp fully zoomed out map view: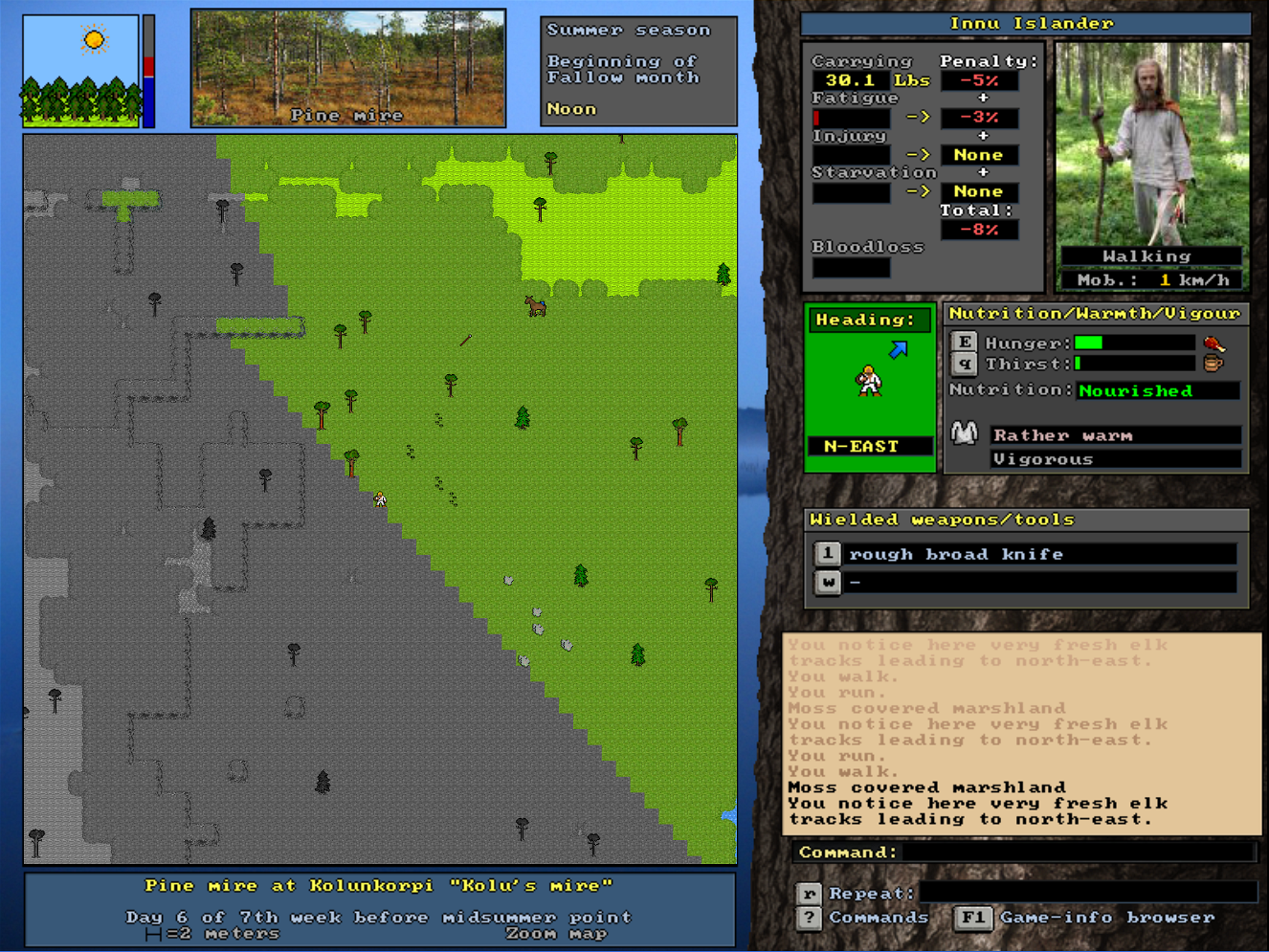 Downloads
Linux
64 bit Ubuntu 14.04 - for other distros visit the game official page


For a full changelog see: Unrealworld.fi