Hey everybody! I am back once again with a small new update A GUI Mod for BioShock: Remastered!

Due to it's size, there will be no video accompanying this update, but instead a few pictures to demonstrate the changes introduced in this new version. I apologize for those who do like the videos (as I do too!) but I thought it would be better to not bury the existing videos unless really warranted.
I really appreciate all your guy's support, downloads, and feedback! It's an honor to help fellow BioShock fans enjoy the game we all love, and I can't be thankful enough!

And speaking of thankful, I want to give an extra special thank you to RESENTMENT for his feedback, and Ta-De-Hack for his recommendation to restore the graphic selector to the Challenge Rooms menu like in the original PS3 version of BioShock. Both have been invaluable, and I am grateful for them.
But with all that said, here are the following changes in this update:

1) Resize and Reposition of the Little Sister Health Bar in Proving Grounds: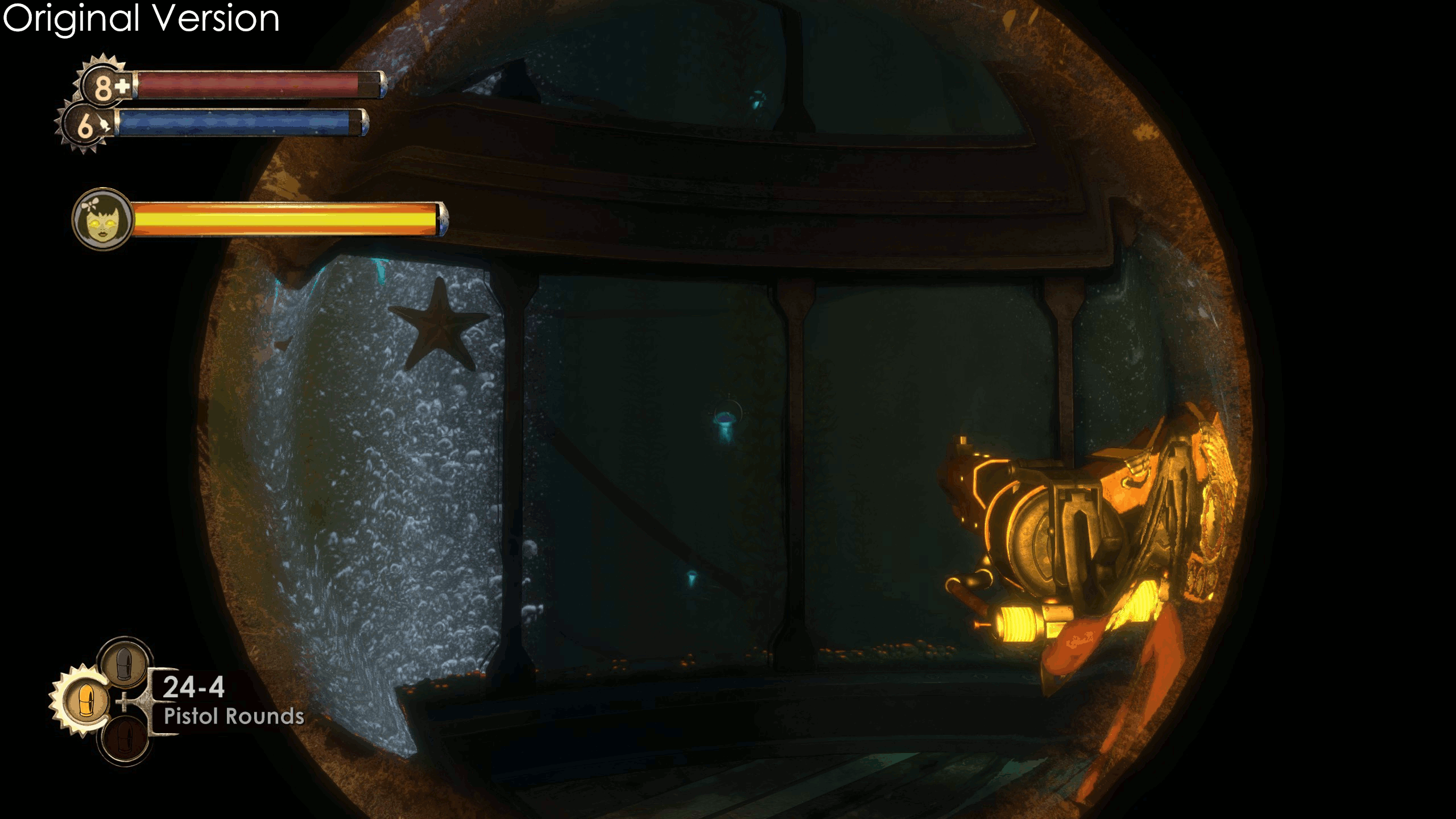 2) Resize and Reposition of Fontaine's Health Bar in Fontaine: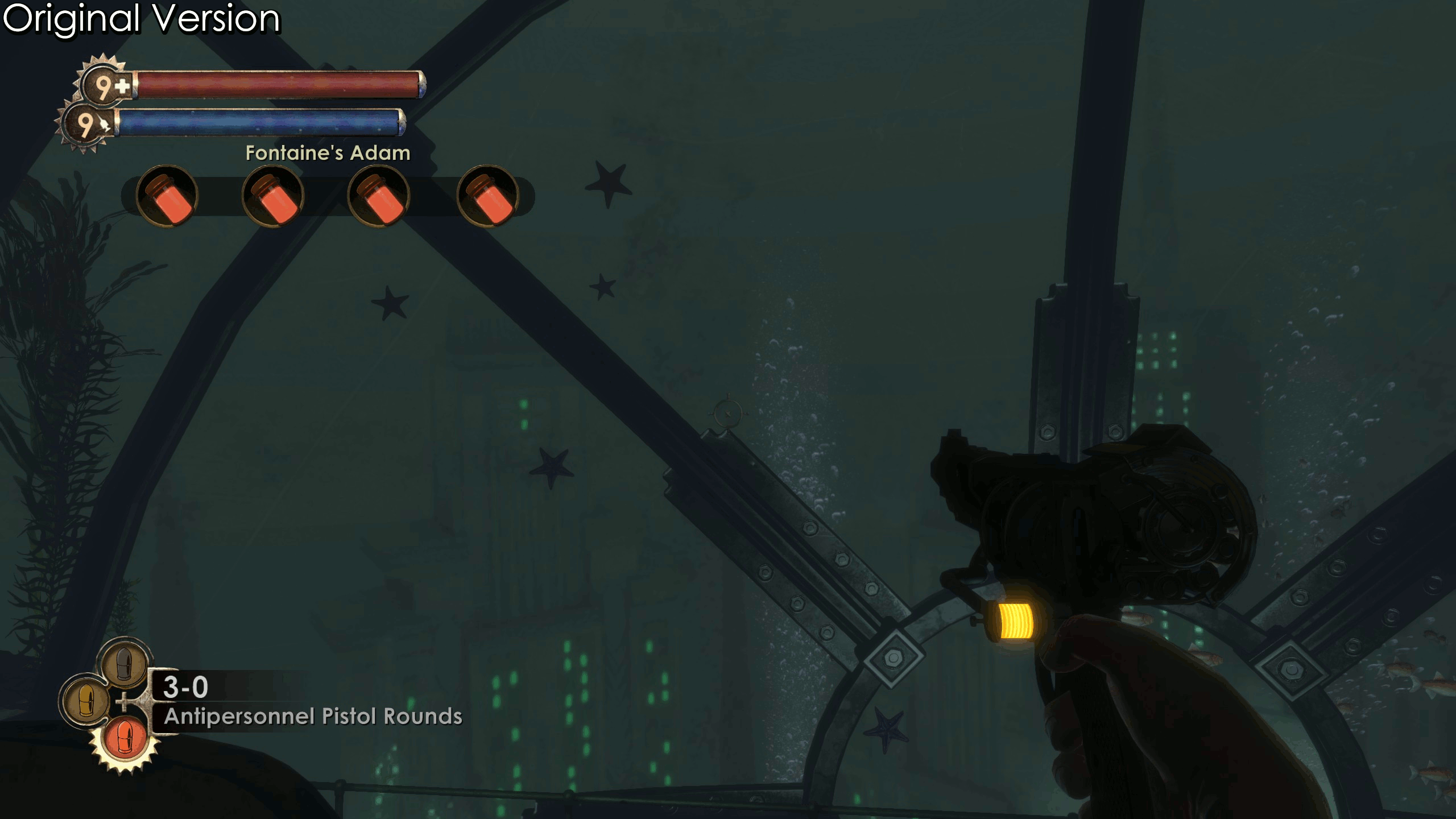 3) Text Centering, and Graphic Selector Added to Challenge Rooms Menu: