Visit our website @ www.situationoutbreak.info for mirrors, or just download v1.61 from ModDB. This time around, a patch installer is available for players who already have v1.60 installed on their computer.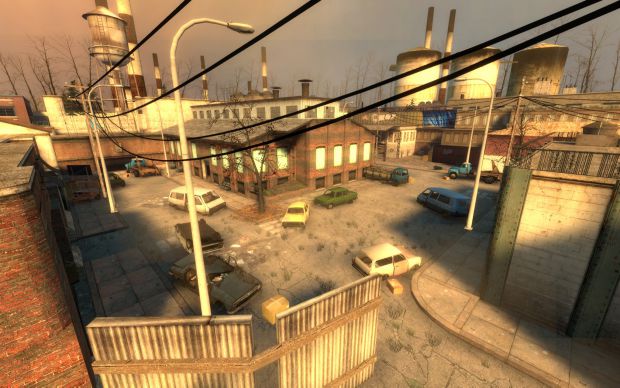 Map overview system has been removed due to the explicit advantages it gave to survivors in most every gamemode.
Added collision detection between teams, but not among teams (you'll still be able to run through your teammates).
Eliminate the attacking delay with zombie claws and increase the amount of damage each zombie class can do to survivors.
Base the number of points you get at the start of each round to your level (+1000 starting points per level).
Slightly reduced the accuracy of all weapons when using ironsights and slightly decreased MP5K and AK47 damage.
Removed all reported illegal content that somehow found its way into the mod.
Added a simple experience progress bar for the level HUD element.
Removed knockback system for the undead as it was simply causing too many problems (restored to old HL2 system for now which appears to work just fine,
actually).
Added a new possible undead class for the Infection gamemode: the Ghost (almost invisible, but very weak).
Added a new map: so_obj_lockdown.
Reworked the Holdout gamemode to be more fun for players and improved both so_ho_stronghold and so_ho_canals (details below).
Added new rain splash particles to maps with rain
Add a new custom animation set to the axe.
Slightly reduce the cost for purchasing an AS50 and its ammo.
Rework the refire time of all melee weapons for increased realism.
Attempt to save FPS by reducing the number of dynamic shadows and dynamic lighting.
We've completely reworked the Holdout gamemode, so allow me to explain that as well. The following is quoted from a thread on our website:
£cho wrote: When a zombie enters a holdout zone, they trigger a ten-second timer. A message is displayed that an intruder has entered the holdout zone and a sound is played to ensure all players are aware of the intrusion. If the survivors manage to clear the holdout zone within ten seconds, they live to fight another day. Conversely, if the survivors fail to clear out the holdout zone in ten seconds, they will loose.
Hopefully this will make the gamemode more exciting and balance out harder maps like stronghold, which by the way has been changed significantly to support these changes. Canals has received some updates as well.
All ARP servers, Cherry's servers, and CvG servers have already been updated to v1.61 and are ready to go. It is recommended you only play on these servers until all other SO servers have updated to v1.61. You wouldn't want to be playing v1.60 after waiting all that time for v1.61, now would you? =P
Stay tuned to Situation Outbreak by signing up on our website and joining our Steam group for all the latest information regarding this modification. Anyhow, thanks for reading, have fun and enjoy this new release!