HAPPY HALLOWEEN! 🎃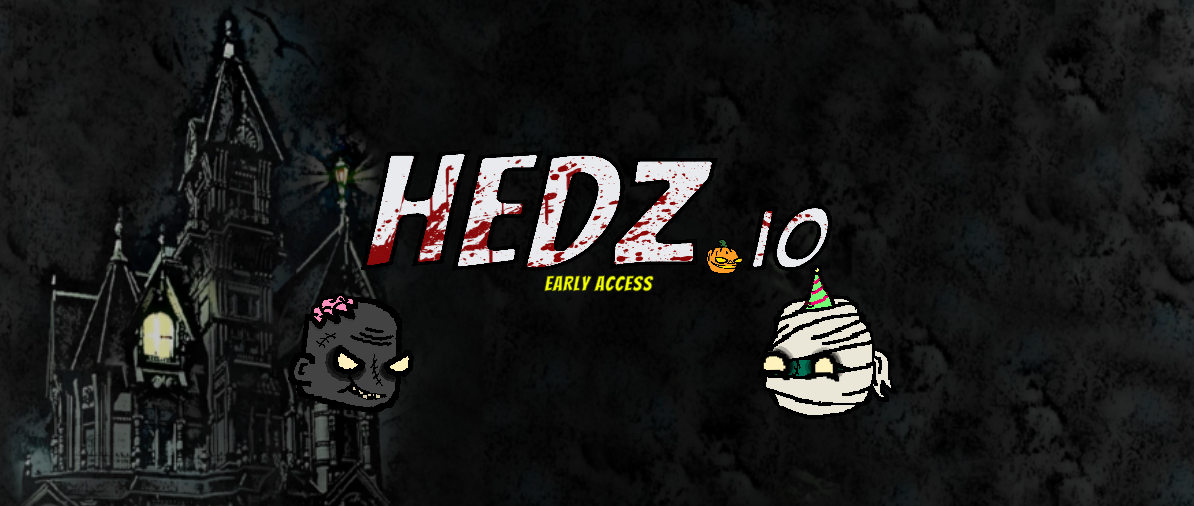 Greetings, all!
I am super excited to announce that Hedz.io's first seasonal event is LIVE RIGHT NOW! The Spooktober event brings in new, spooky cosmetic items, new challenges and a new map to play on.
However you should be quick, as you can only earn the new items and play on the new map while the Spooktober event is active, otherwise you'll need to wait until Spooktober 2022!
Spooktober ends 04/11/21!
This is the biggest update I've ever released for Hedz.io, so I'm expecting a few bugs here and there. Please let me know if you find any!
Here's the patch notes:
- NEW EVENT: Spooktober! A spooky, fun event that brings new cosmetic items, challenges and a unique event-only map!
- Price to refresh the daily items has been decreased from 1000 to 500
- Added a 4th daily item to the Shop to help players receive more variety when purchasing items
- Rebalanced item prices in the Shop
- There is now a decreased (but still existent) chance of a Common-tier item being picked as the Featured daily item
- Daily Kredz increased from 250 to 500. Wow! I'm being super generous today... ;)
- Shop items now include a name so you know what to search for after you bought the item
- Added sprite masking to some items. This means that overlapping items should look better now (eg. large hair items should be correctly blocked out when wearing a hat item instead of showing incorrectly). This will not apply to all items as I still need to finish making masks but these will be added over time!
- Eyes should now always be visible over any other item.
- Improved kill feed message text. It looks a lot cleaner now!
- The game now grabs the current Date during first load, which should improve main menu performance!
- Main menu no longer loads asynchronously. This was leading to a new preloading lag issue and has been changed to Unity's default loading style. There should be no noticeable difference.
- Fixed a massive issue regarding the WebGL build of the game not firing seasonal events due to receiving US-style DateTime instead of UK.
- Fixed an issue where earned Kredz and XP wouldn't be shown at the end of the round if the player wins.
Watch the video below to see an average round on the new Spooktober map:
Some spooky screenshots below!