Hello Everyone,
As all you Urizen followers may know, Urizen is technically just a one man group. While I got someone to help me with storyline and other business matters, it is only one guy who creates all the graphics, level design, and everything but the final setup for the music. That is still much for just one guy to handle...but still there is a chance it might be released come Christmas 2017, if not we'll then early 2018. Here are some of the things I've been working on..
I had mentioned before that the stage map had to be rerouted, and so it was done. There are now three completely different routes. The main map has been split up into three parts per screen. The art looks pretty slick though.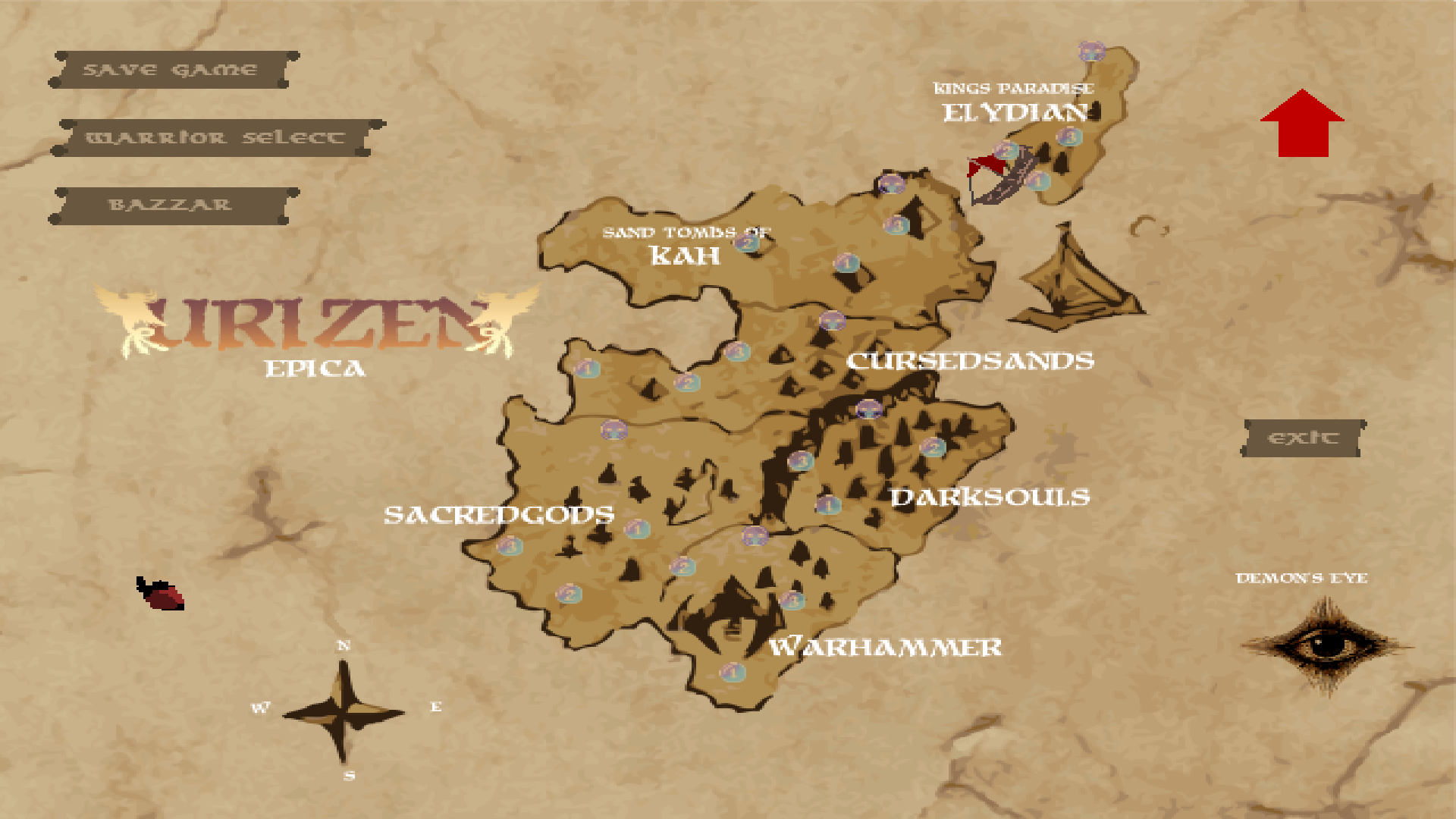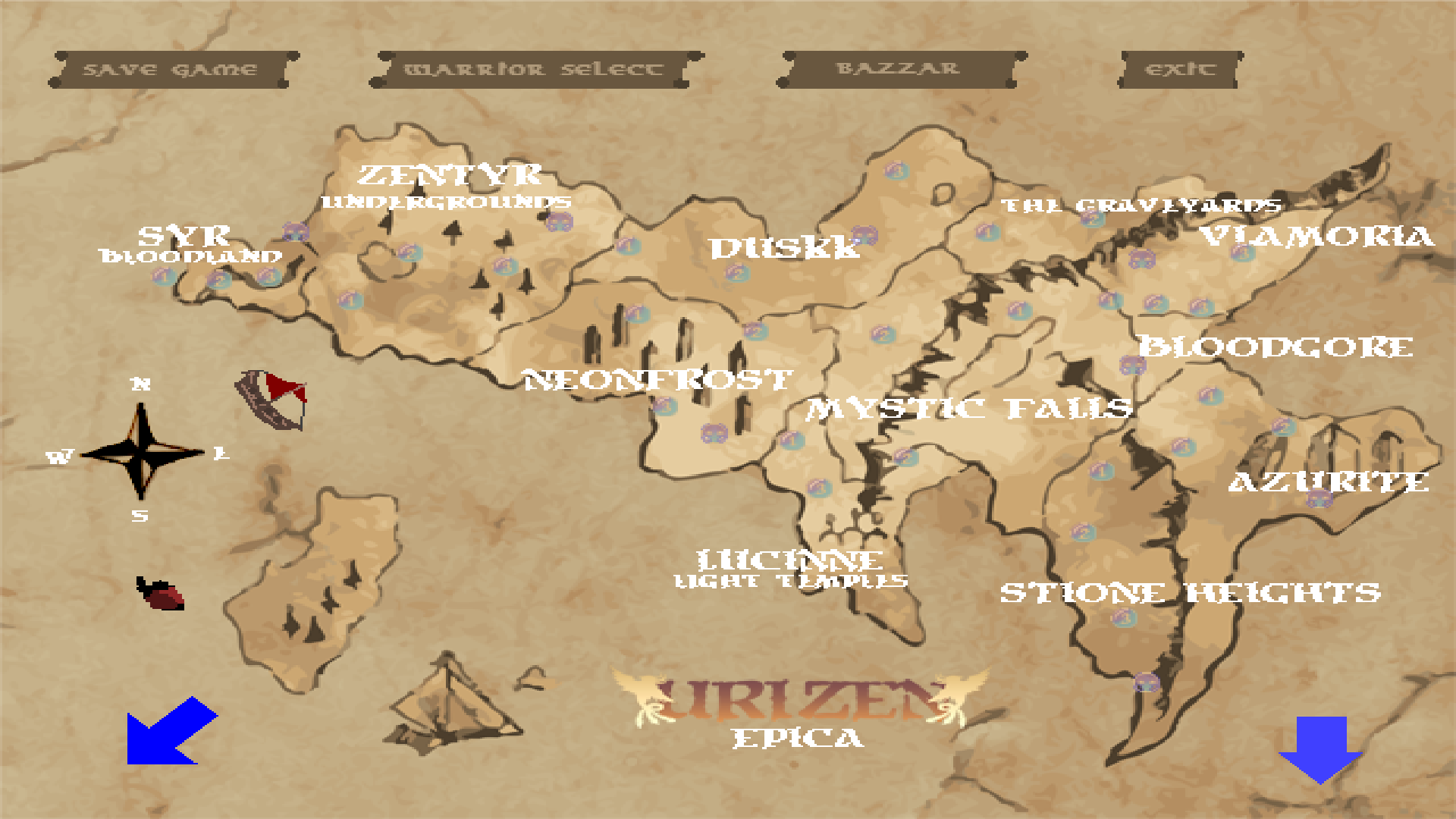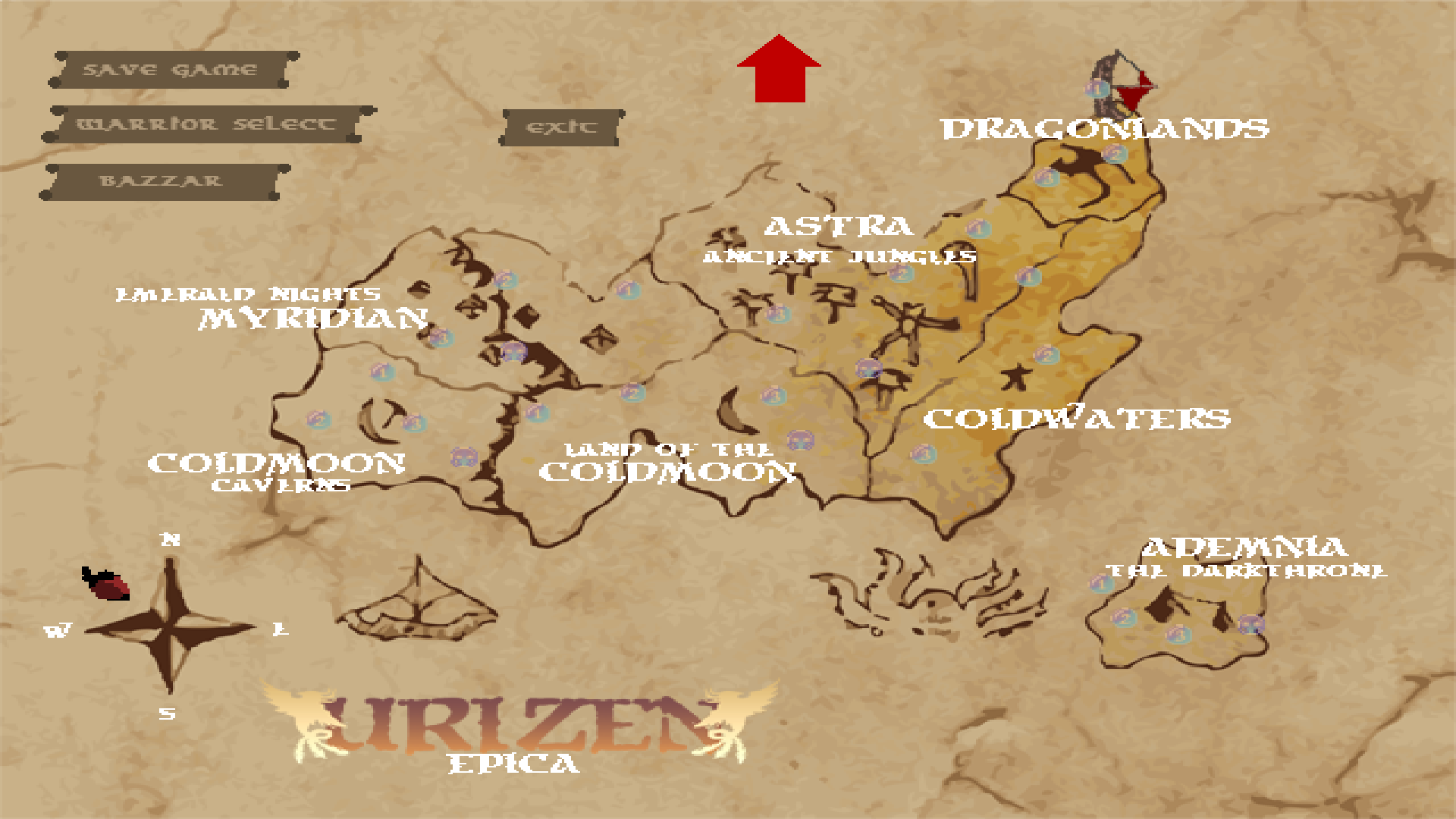 Then there is the option of adding multiple endings which is a most probable no.
Romus the new spartan blue warrior bunny has been added. Romus throws spears and fireballs, he also has a sword and shield for combat.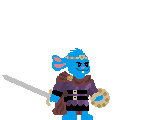 I'm also in the middle of adding another boss for the Coldwaters level hes going to resemble an upright walking polar lion, yeah, polar lion. Some other additions have and are also taking place.

Some warriors, not all, have been finalized.

And finally I think now that the system allows for a XBOX ONE export it might just be added to the XBOX ONE when done.
The intro has been retouched...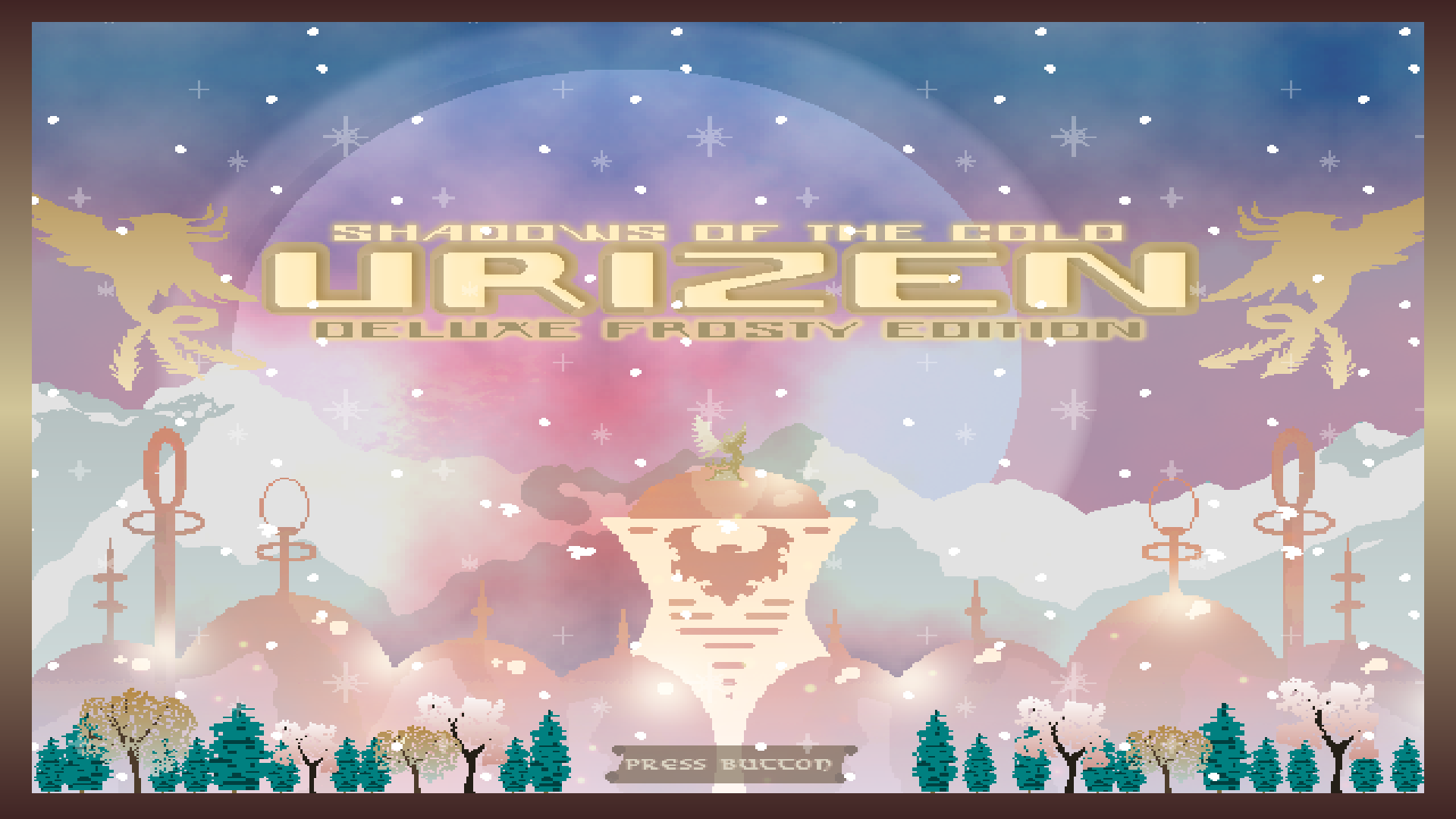 Well there you go, about two months worth of updating, while holding on to my sanity. LOL
See ya.
John P.
Bloodshadow Games