EDIT: I've just created a twitter account to keep you informed on future projects! It's also being moderated by a certain sardonic personality...
Wow, I'm overwhelmed by the response this game has been getting. This graph of the game's views might give you an idea of why my Thursday was like: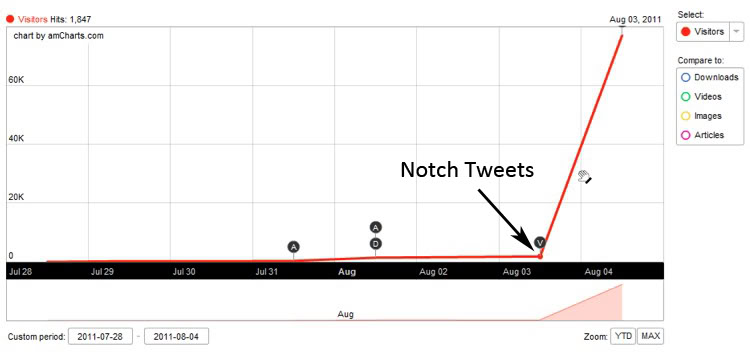 Seriously, I could not possibly be more grateful for the attention and response the game has been getting. Ars Technica is doing a sort of 'book club' that I'll be eager to follow, hearing people discuss the game is absolutely fascinating for me.
As far as future projects go, I'm going to start work on a remake of the game featuring the talents of people who are far more skilled at level design than I. If you have a skillset you believe qualifies you to work on the remake, send me an email at dwreden@gmail.com. I'll update this page with more info later, but for now send me a heads up if you're interested.
Finally, I'll be at PAX this month as an Enforcer, so if you see someone named Cakebread entertaining you in line feel free to stop and say hi!