This update brings you the new Magnify feature, which allows you to "magnify" an area that you can't normally ALT Zoom on. If you created a small board with rules on it and you find it's hard to see without really zooming in, now you can press M to magnify the board for you. Just remember that it's different from ALT Zoom, so it will depend on where your camera is facing.
As we're getting closer to release, we are really working on cleaning things up and removing all the old UI, so you'll see a lot of that going on as we get down to the wire. We have a thread up on our sub-reddit where you can post your last minute suggestions and improvements that you'd like to see before release.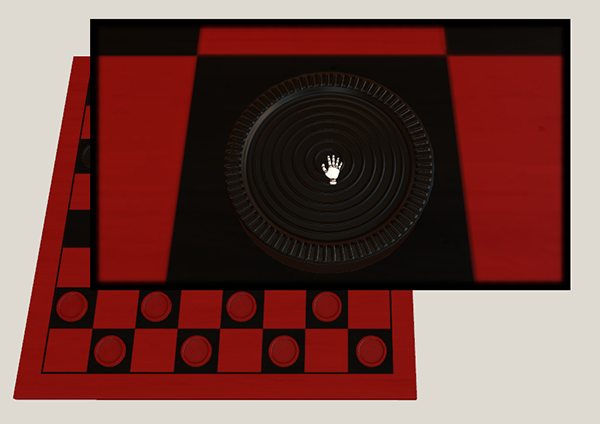 Magnify Added:
Holding the 'M' key will magnify a rectangle around your pointer.

Works great for reading small text on a board or just giving you a closer look at the action.

While holding 'M' to magnify using the scroll wheel will control the zoom level just like ALT Zoom.
Physics Improvements:
Tweaked card physics so they no longer flip easily when picking up overlapping cards.

Lowered the center of mass on the player pawns to reduce chance of it toppling over.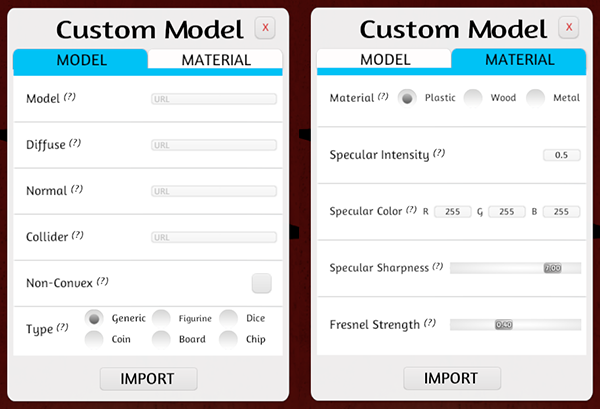 Custom Model Improvements:
Overhauled the custom model import menu to use the latest UI system.

You can now easily control the shader of your custom objects right from the import menu.

Shader options are Specular Intensity, Specular Color, Specular Sharpness, Fresnel Strength.

Lowered the default shininess of the wood custom objects.

Added tooltips explaining every option on the import menu.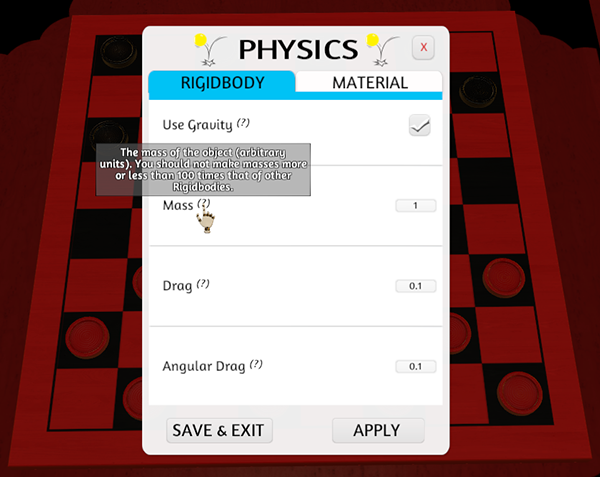 Complete update (and there's a lot this week!) can be found on our website.
Stay up to date on development by following us on Twitter and Facebook!