1.1 – Canopy Owl was finally released last weekend with our beautiful new battleboards. This weeks patch is focusing on QoL improvements, bug fixes and some card balancing. We have also been working a lot on the server side of things, for better stability and translation support, but there's not much to show for that just yet.
This patch has some new adventures and cards as well as a few nice additions to the game.
Also, to ALL new players who tried "the basics" & "positioning" tutorials, you will no longer lose or be stuck.
ITCH.IO Release
Many players have told us they want to download DragonEvo to play as a standalone game on their computer. Now you can! We've released the game to download through itch.io and launch it right from your desktop.

Currently available for Linux & Windows (mac release planned)
New: inspect opponent card
A highly requested feature has been the ability to inspect your opponent cards. We added this feature this week, and you will now see an extra button which allows you to inspect your opponent cards. Try it out!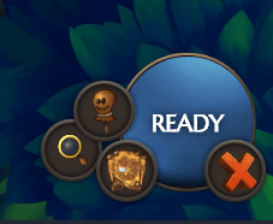 The inspect button is hidden when not usable.


UI Improvements
We have also made adjustments to several UI elements in the Main Menu screens to make them stand more out. We are working on adding a few more features to the upcoming DragonEvo 1.2 – Floating Carrot release, and once those are in place we will have a minor UI navigation overhaul to make all buttons and navigation elements consistent.
Ingame QoL
Part of the UI upgrade is also about visibility. For this weekend we have worked on improvements to the in-game log, which we hope will be a welcome update that lets you see more of what is happening.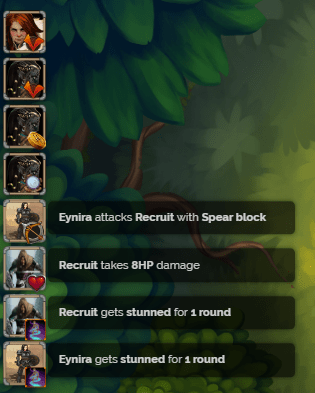 The log now displays more useful information for a few seconds
Balancing changes
This weeks balancing changes are the following
Notable general changes
– Changed the category of the peasant/town people/villager cards to "regular", which has higher base health. This is a balancing change aimed at preventing "peasant spamming" the board.
– Initial gold payout at "player ready". To prevent an unfair start for the player that has to go second, the cards you initially place on the board now gives you an immediate payout when you press "Ready". As a consequence, the first round does not give any payout.
Card packs
– Removed potions from card pack 4 for better reward yield
– Lowered chance of potions from card pack 3 for better reward yield
Highwind:
– Lowered melee and ranged strength, but tweaked different actions to replace the damage with unexpected results 🙂
Rutai:
– Stronger melee units, tweaked ranged strength
Hologev:
– Updated ranged strength, tweaked melee strength
– Updated ranged price
World:
– "Pedestal of faith" – Added upkeep, added to market, limit 1 per deck
– "Well of refreshment" – lowered upkeep
– "Giant Snail" – added upkeep
Heroes:
– Jakou – Highwinds: Updated attack and card gold generating
Adventure updates
1.1 Introduced two World Cards. If you want to try your luck against these, try the new adventure:
Something smells wrong – New AI cards: "Giant Snail"
New cards
Another card/action has arrived for the Highwinds. Previously the "Firework" card had the "adaptorite tinkering" action. Now another version of the card is released, showcasing the "Explosion" action which lets you … go out with a bang.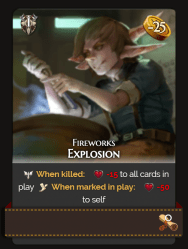 A fun way to get rid of your opponent… and yourself
Next month
The May patch will introduce the first faction locked adventures. 1 Adventure for Rutai & Hologev and another one for the Highwinds. This means you must have a hero in that faction to be able to play it. This is the first step towards improving our Faction adventure experience. As the game progresses you will find more and more features specialized for your chosen faction.
We will also add some more features from 1.2 – Floating carrot into the game.
FixList
Fixed a bug causing password reset to sometimes fail
Added support for DMP increase
Fixed DMP increase action for Eynira
Fixed and Reapplied level up for all cards due to a upgrade bug
Fixed bug where DMG increase was applied to the wrong unit
Fixed "the basics" tutorial so that you don't loose at turn 2
Added Campaign signup links
Added giveaway code system
Fixed "position" tutorial
Fixed a bug causing the tutorials to never stop