Hello fellow fans of Star Wars: BattleCry,
Today, I'd like to share with you some very important updates for the end of 2012 (I can't believe this awesome year is finally at an end!)
First of all, we'd like to thank all of the people who have been voting for us as 'Best Upcoming (unreleased)' mod of the year! It really means a lot! *If you haven't voted yet, we'd appreciate it if you would!*
Secondly, I like to give you a list of some of the latest additions to our team:
'Thomas Johnson' / 'King' (3D modeller and texture artist)
'Terach' (animator)
'Altureus' (musician and voice actor)
'Dr.Doozer' (musician)
Unfortunately, 3D modeller 'Freelancer134' is no longer on the team as he has gone to work on a Arma 3 mod. He made some really nice models for us (including a Hoth turret and an E-web cannon) and his work and determination will be missed. :-(

Now, I will display some screenshots of our latest work!
3D modeller and texture artist Deforges has finished texturing the SE-14r blaster: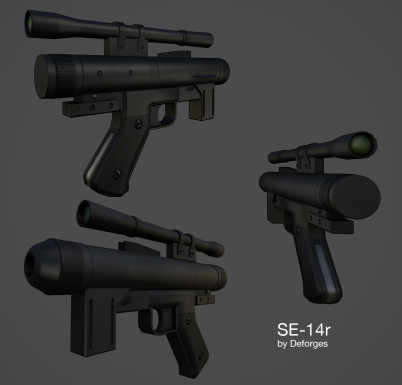 He has also made this stunning DL-44 blaster: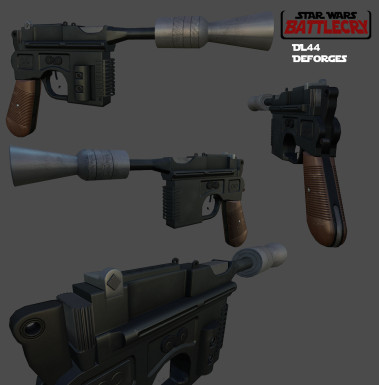 ----
----
3D modeller and coder Ande has made some updates to his Rebel trooper updates
(he now has a face and a backpack!):
Ben2356 has been busy making new textures for Hoth and they look great in-game! Here's one of my favourites:
3D modeller Lephenix has finished a low poly version of the GONK: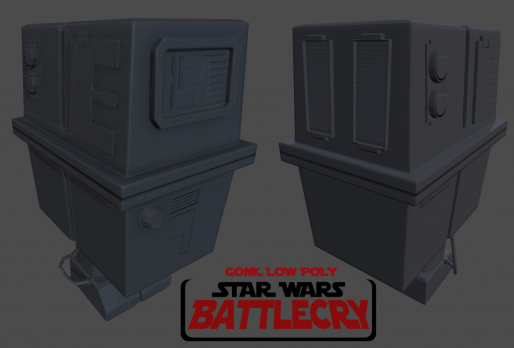 ----


----
3D modeller SharkYbg has made some new updates on the interior of the Echo Base on Hoth, here is one of the things he has been working on: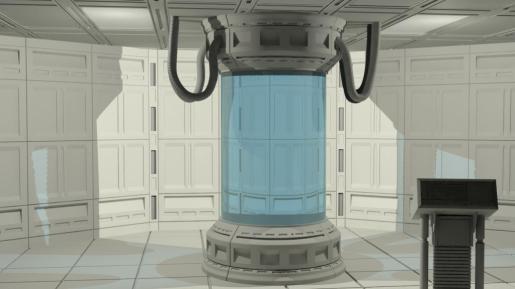 Finally, the music department has been busy making a Theme for BattleCry and we will upload a prototype MP3 file soon!
In other news, new modeller Tom Johnson has been making a Rebel Pilot, Ande has been coding the CP rules and implementing a custom character selection menu, WideBoy has been working on some props and new animator Terach has been busy creating a Human Rig for Maya (software).
There's a lot of awesome new stuff being made, it's easy to lose track! :D
That's all for now folks,
May the force be with you!