Dear Community!
Battlefield 1942 has been around for 20 years now.
And in these 2 decades the game has seen many custom mods and maps.
We all know the annoying message: "MAP NOT FOUND"
I (Arkyliën / henk) would love to create an update for BF1942 that will let BF1942 download the map/mod automatically.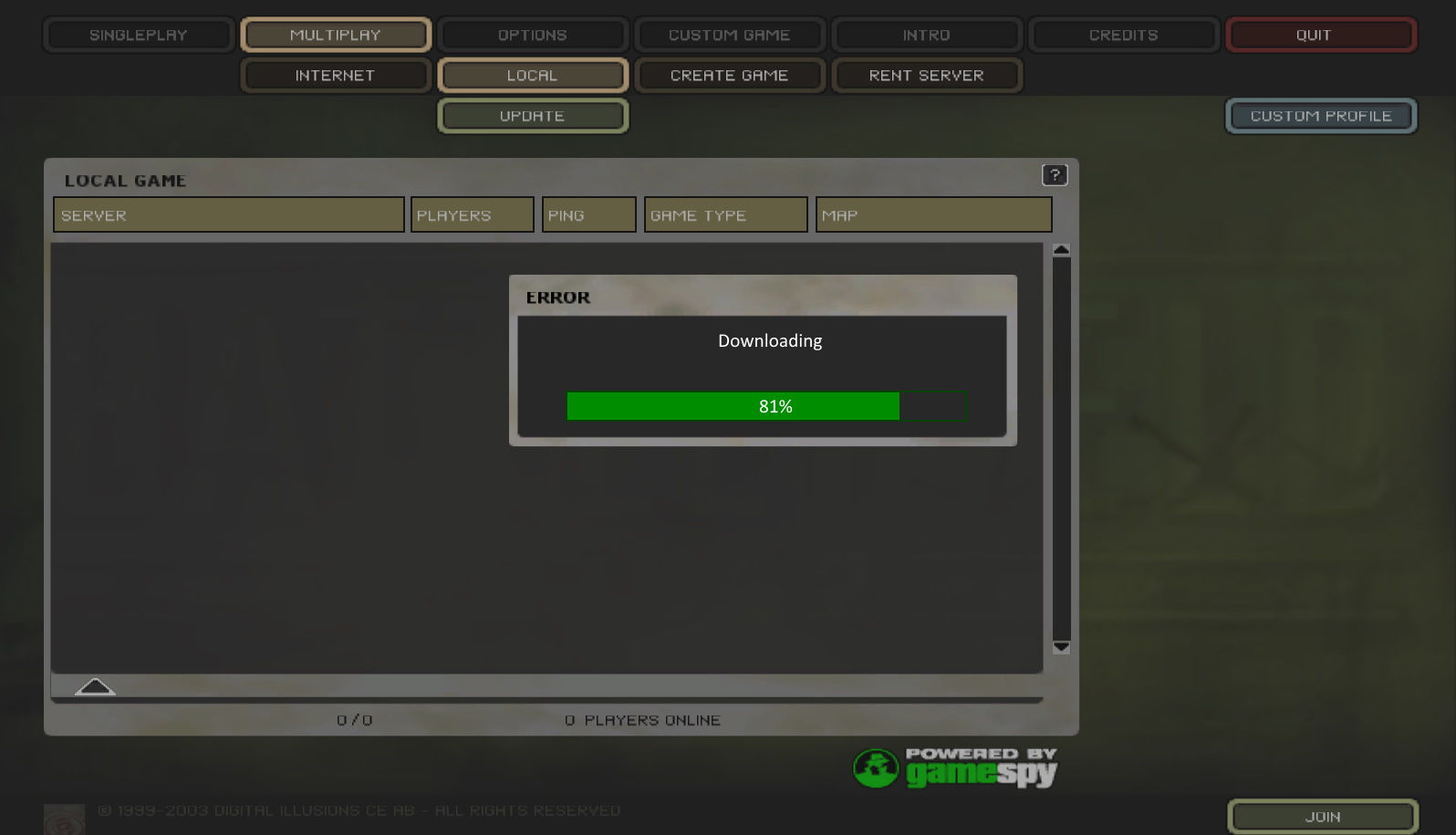 I already have a database of 1000+ bf1942 maps and all popular mods.
I also have the knowledge to make this update.
BUT I sadly don't have the time.
Since I'm so passionate to make this update for the community I see only one solution:
Are you willing to support me financially?
I expect to need 1000 euros for a very basic version (v1.0)
More info can be found here:
Github.com
Patreon.com
(Github has my preference for donating, I mainly use Patreon to post my progress)