Modelling stuff
---
Little Coyote and M11
---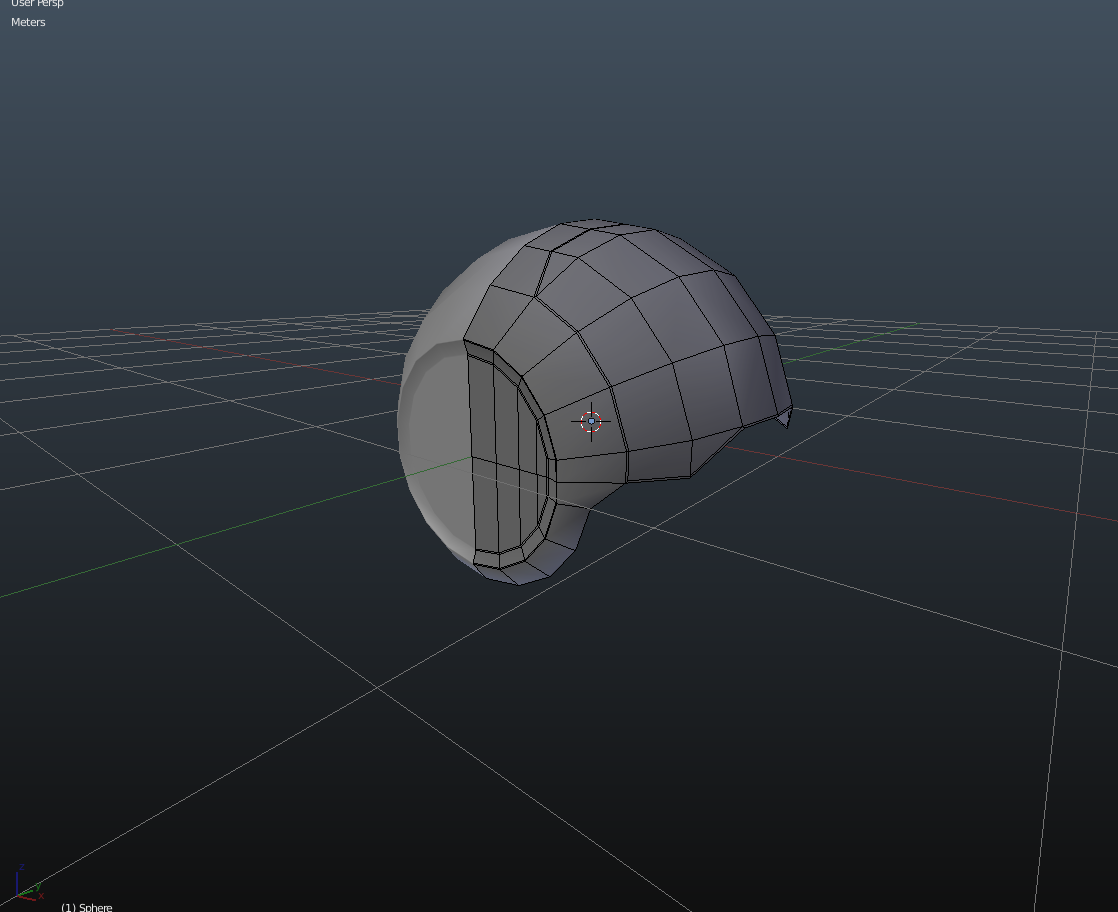 We use Blender for almost everything we are modelling, its an awesome software and its even more awesome that it is free. Here we are working on blocking out the mesh for Little Coyote, Wenai's trusty A.I. companion.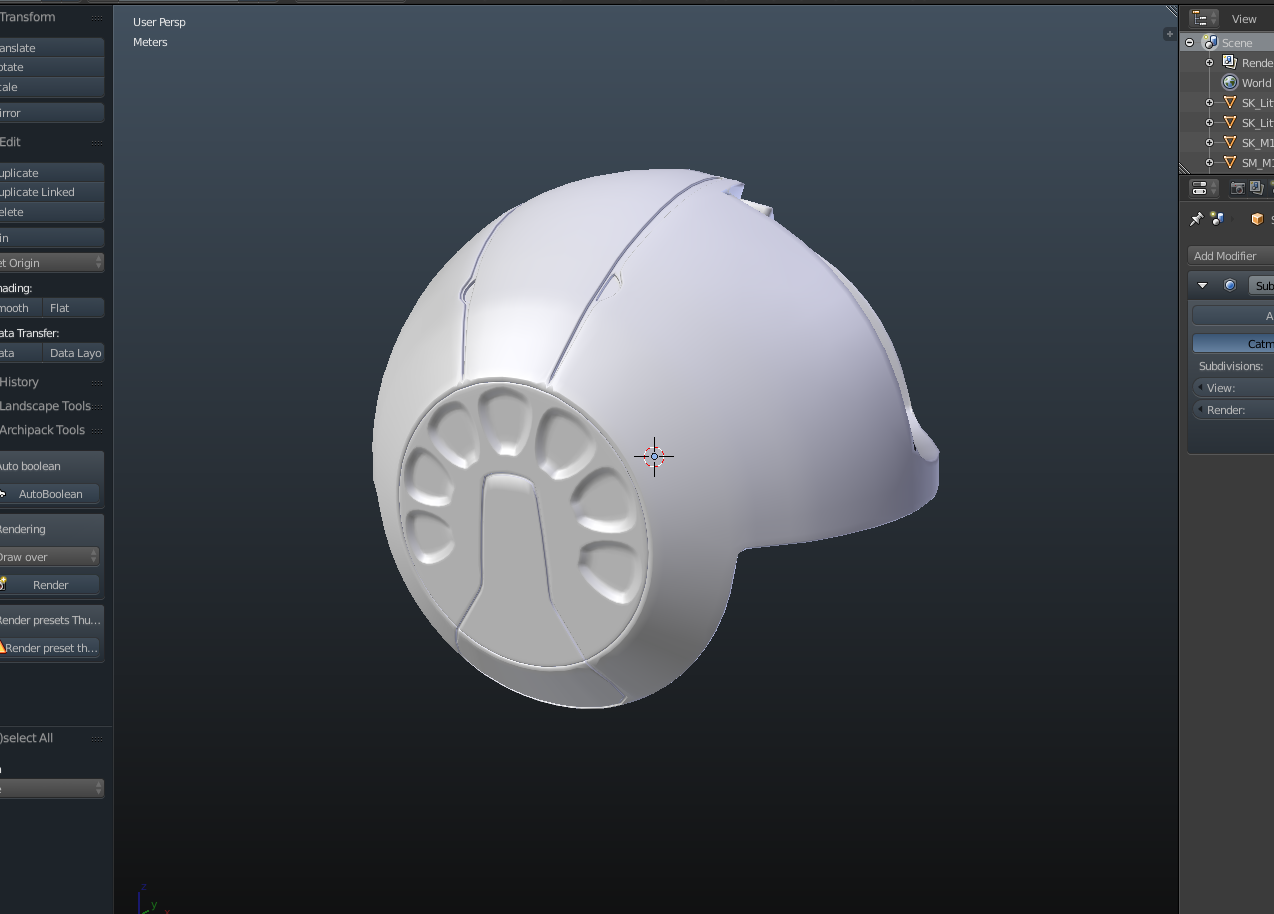 He really does look like he's about to do some discovery!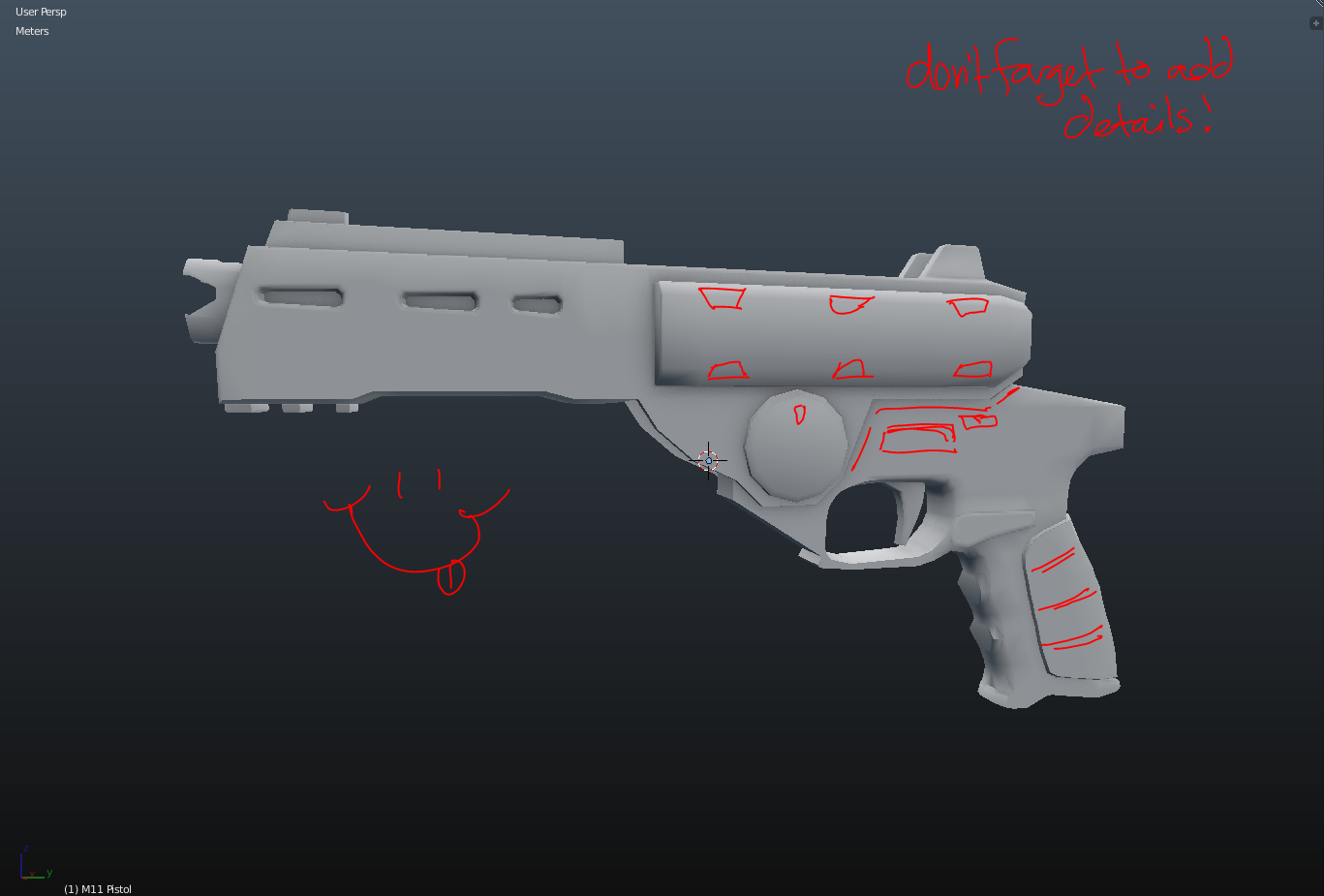 Here is the M11 being modeled, as you can see some adjustments were needed to be made.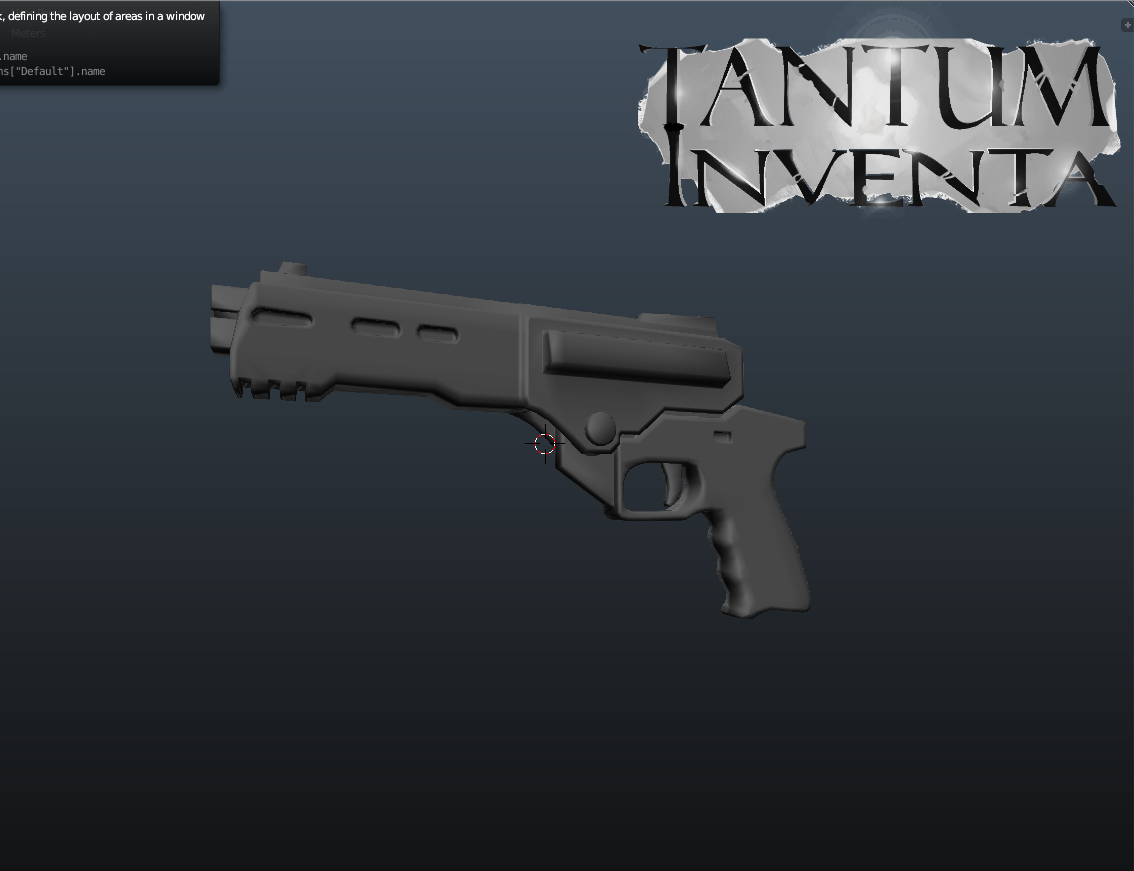 And here is our low poly ready for some in game action!
---
Environment Pieces
---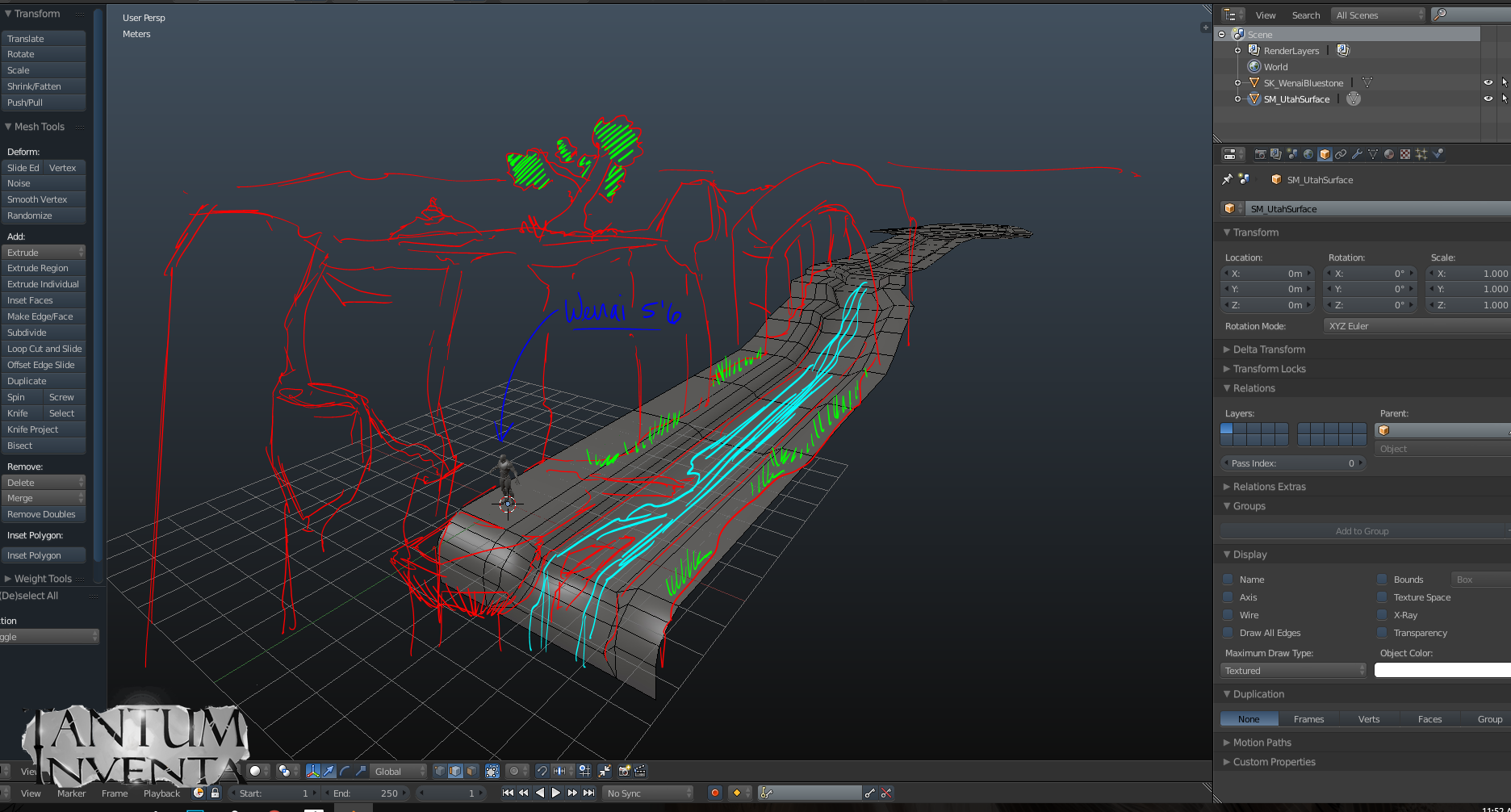 We are doing level block outs and testing the scale to see if the player would like to do some exploring here. It has gone through many iterations in design until we got something that is just aesthetically pleasing and interesting to look at.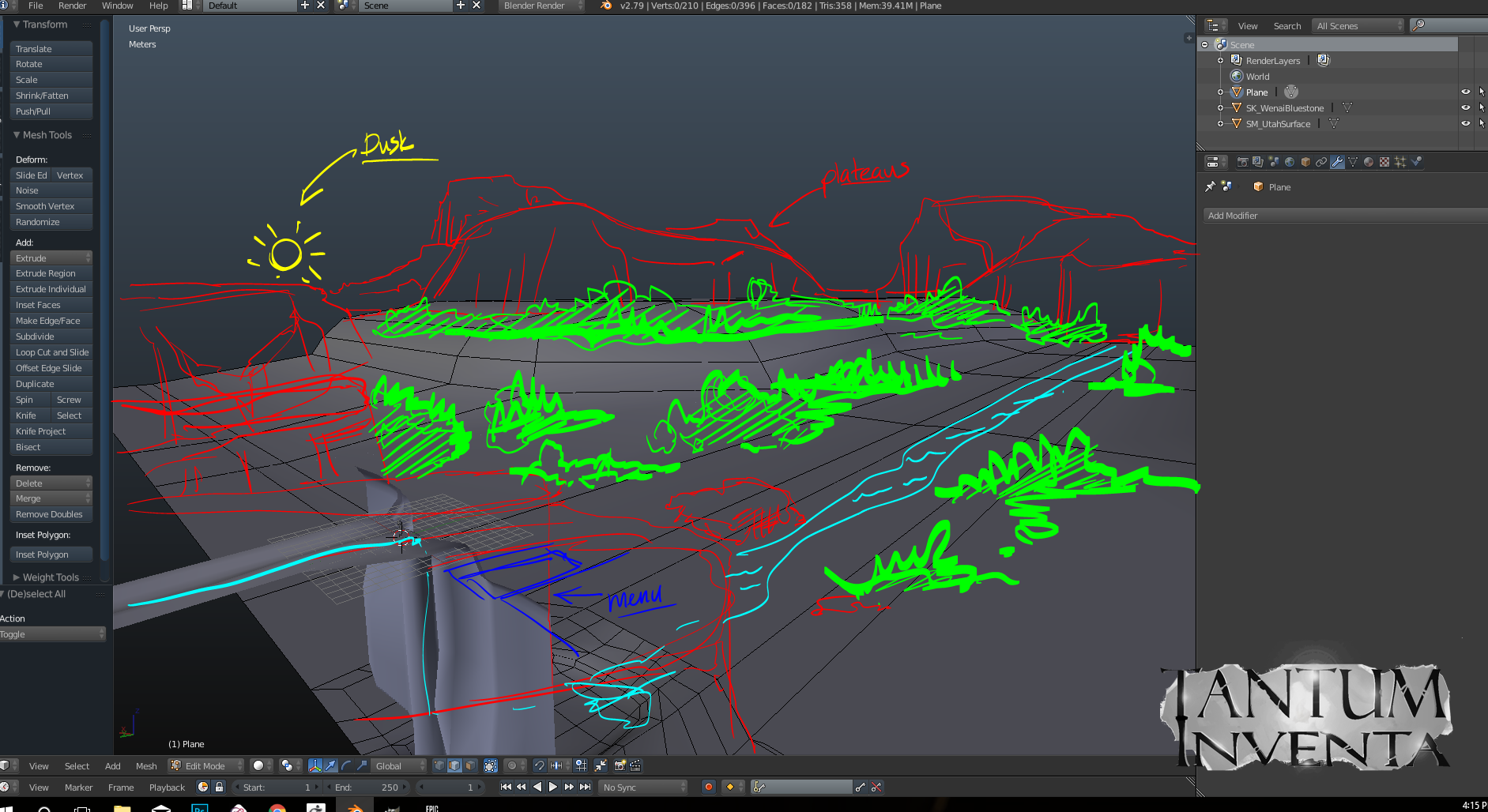 You can tell we love visualizing the environment. The doodles over the 3d block mesh is us trying to visualize what this will look like. You can probably see that up there is this awesome sun illustration with the note "sunset" lol.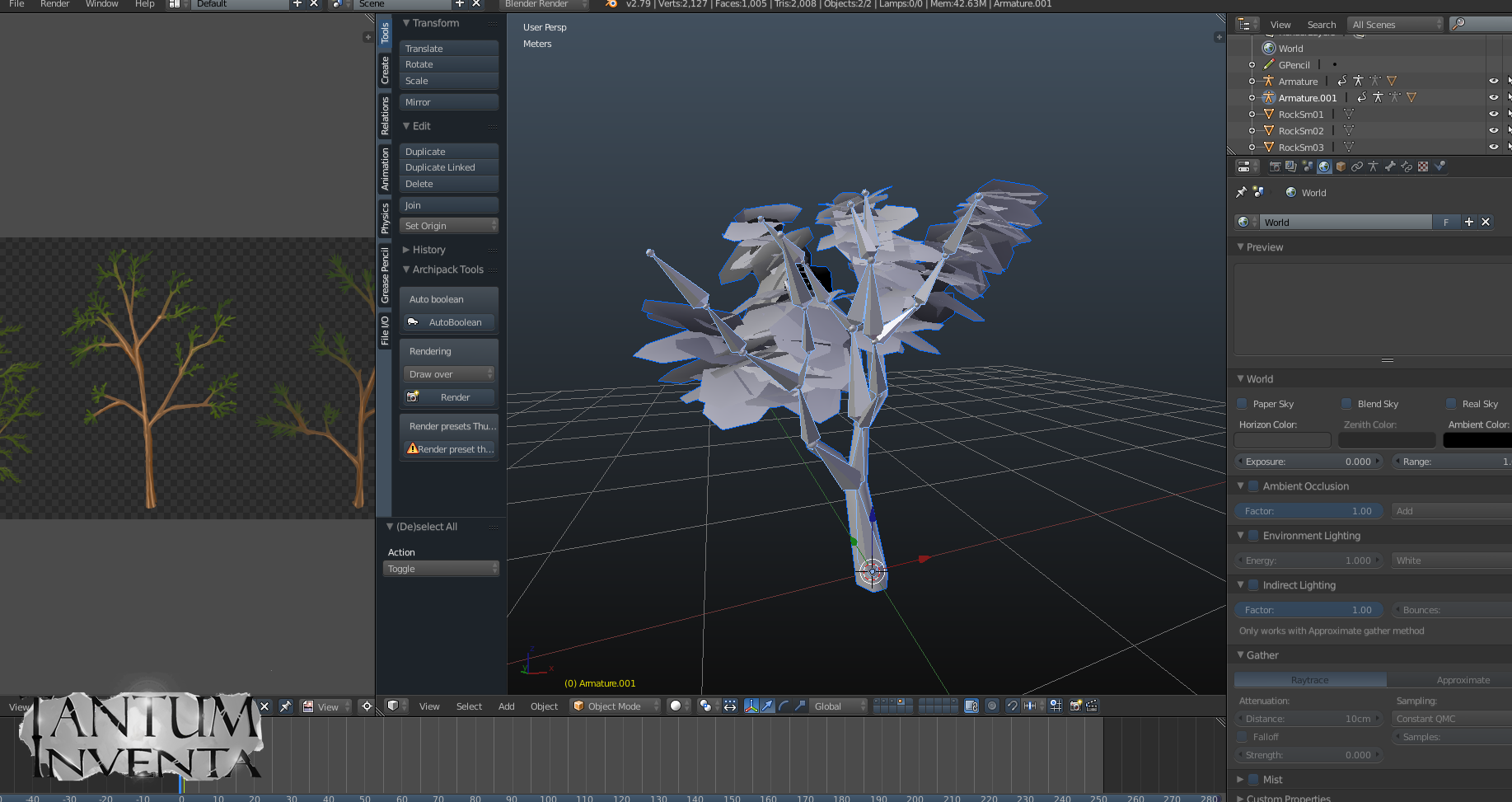 Here is some foliage being worked on, its pretty hard getting these modeled and animated. It would take too long to animate so we are implementing some awesome Unreal Engine magic... magic meaning basic wind functions.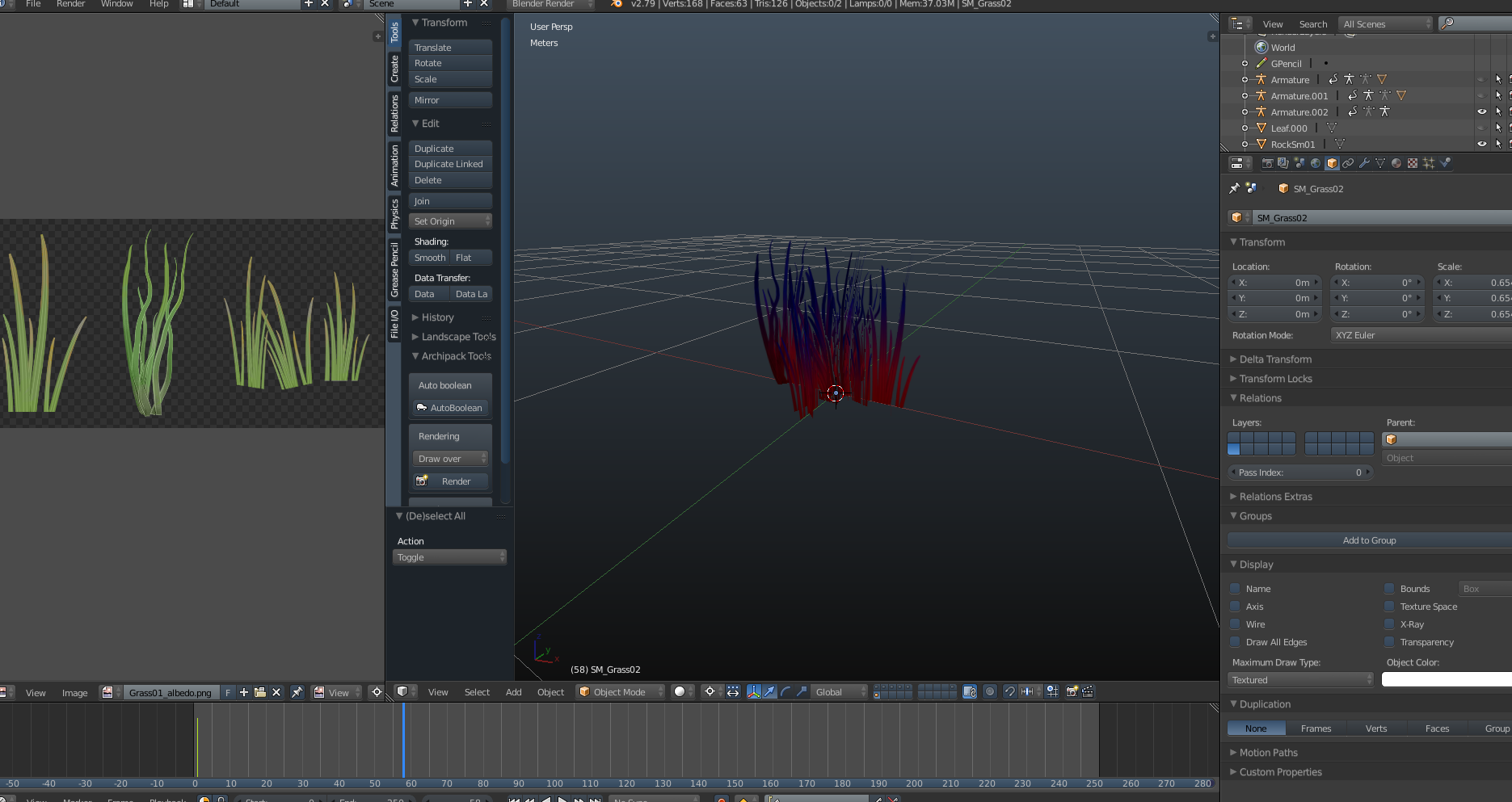 Grass, nuff said.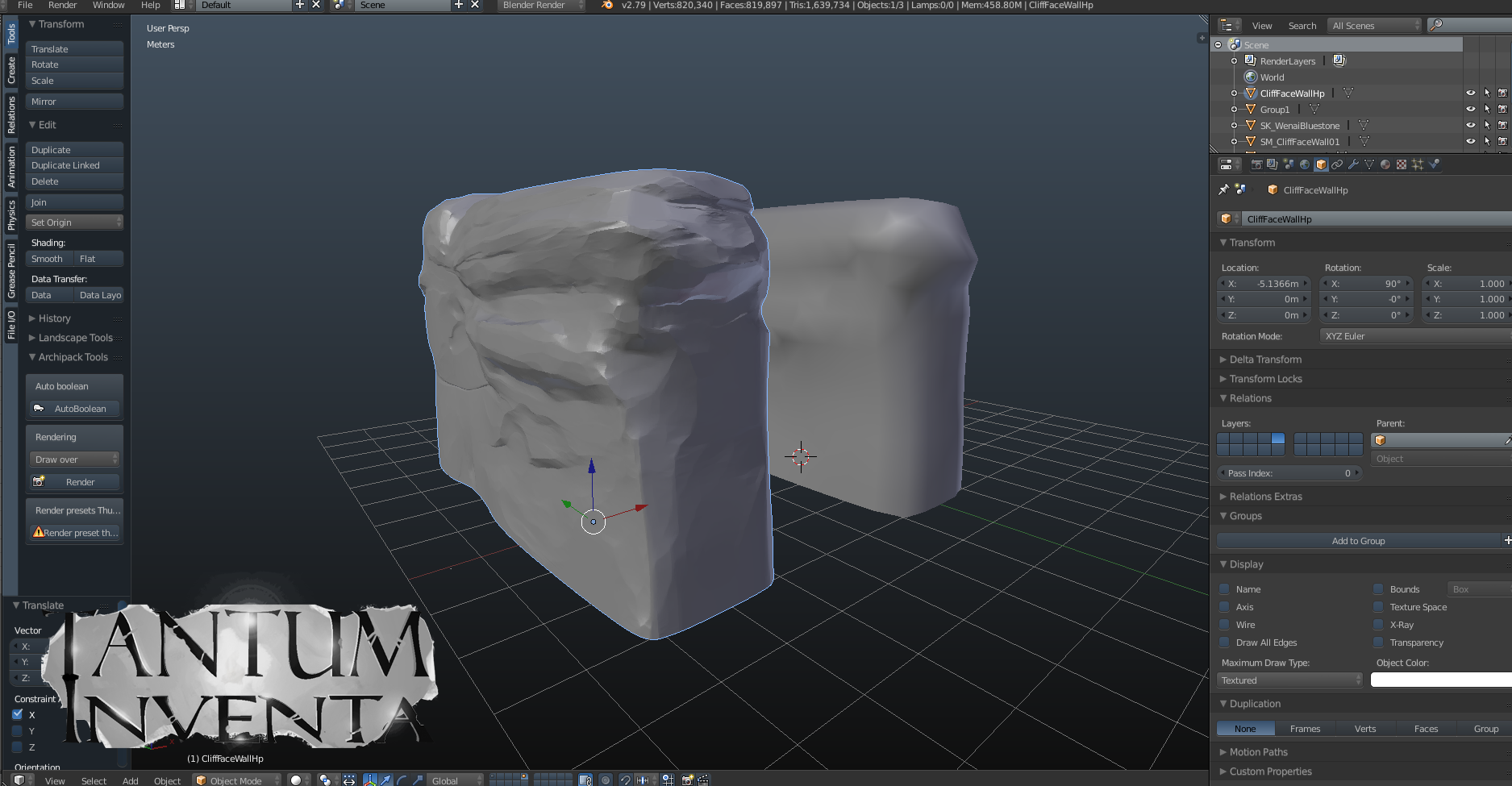 And finally the juice of the game! Some rock assets! We've got so many rocks done that we could probably make an entirely new game... OMG! Rock Simulator! lol Well I think someone has already done that one.
That wraps up our little presentation and we hope you follow us and like us on Facebook/Twitter, we will be updating as often as we can.