BlackSector: Subject H.O.R.I.Z.O.N.
Update #9
---
We have worked pretty hard on BLACKSECTOR to present you some new impressions of our project. Today I am really proud in a way to show the first actual ingame footage of the mod. And not just one map or a small preview, you can see about three different maps we are currently working on.
A few weeks ago, Dayonic from a great website about modding called GamesModding.com, asked me if I could write an Guest Article about our project and the development. This was quite difficult for me, because I didn't have just to answer questions, I had to write something about our work on my own. What came out can be read HERE. I think it is interesting, because I talked about the beginning of the mod, from the entire idea and the uneasy development until today.
We want to give you the first ingame impressions from BLACKSECTOR. Always have in mind that these images are still hardly work in progress without textures and models, there are even a lot of placeholders. We are currently working on the Head-Up-Display, too, but maybe there will be not as much as you know from other games or from the original Half-Life. The screen will be pretty clean, clean to give you the best sight across the battelfield.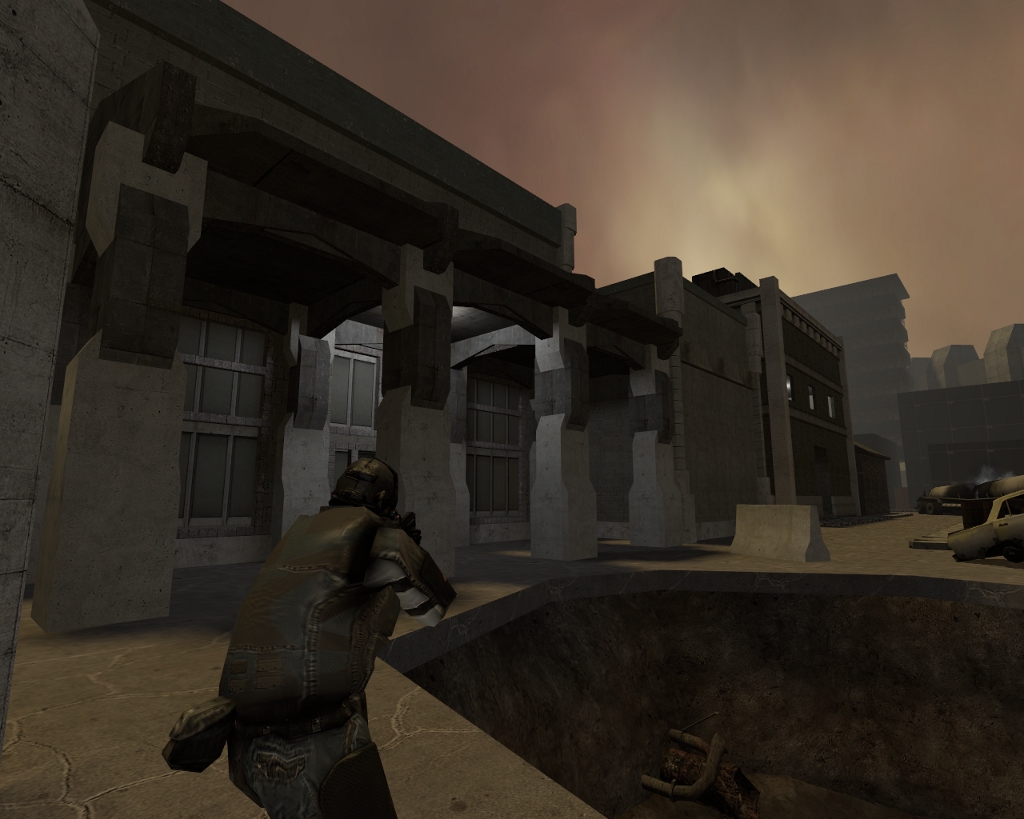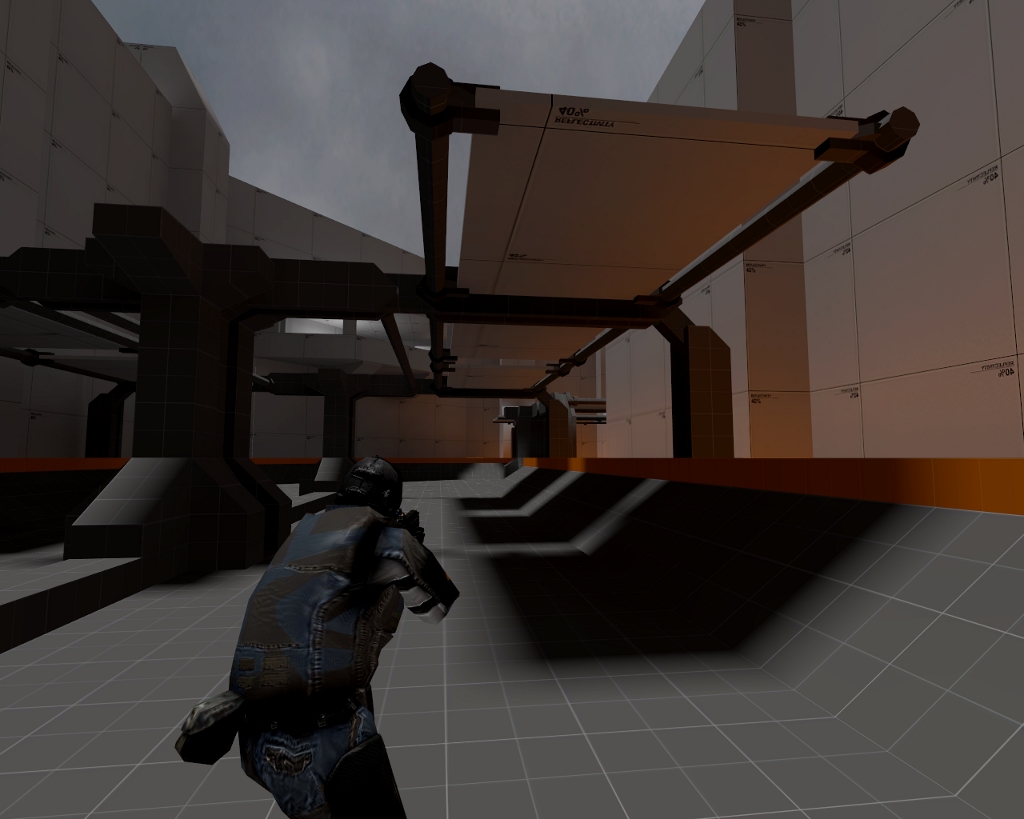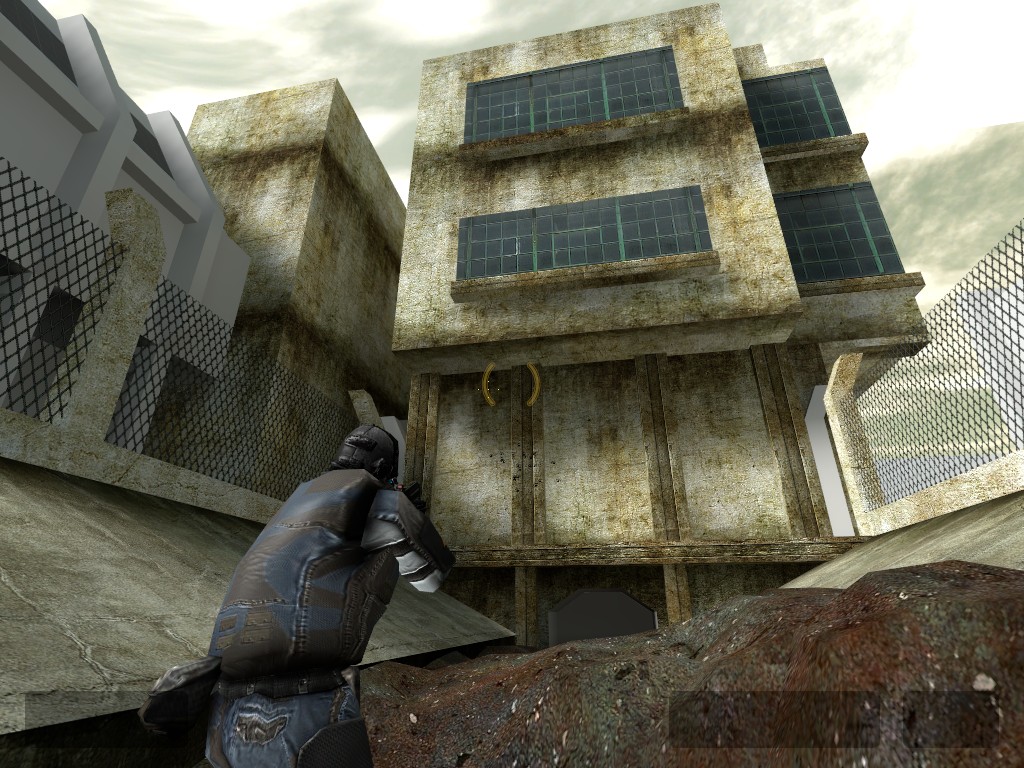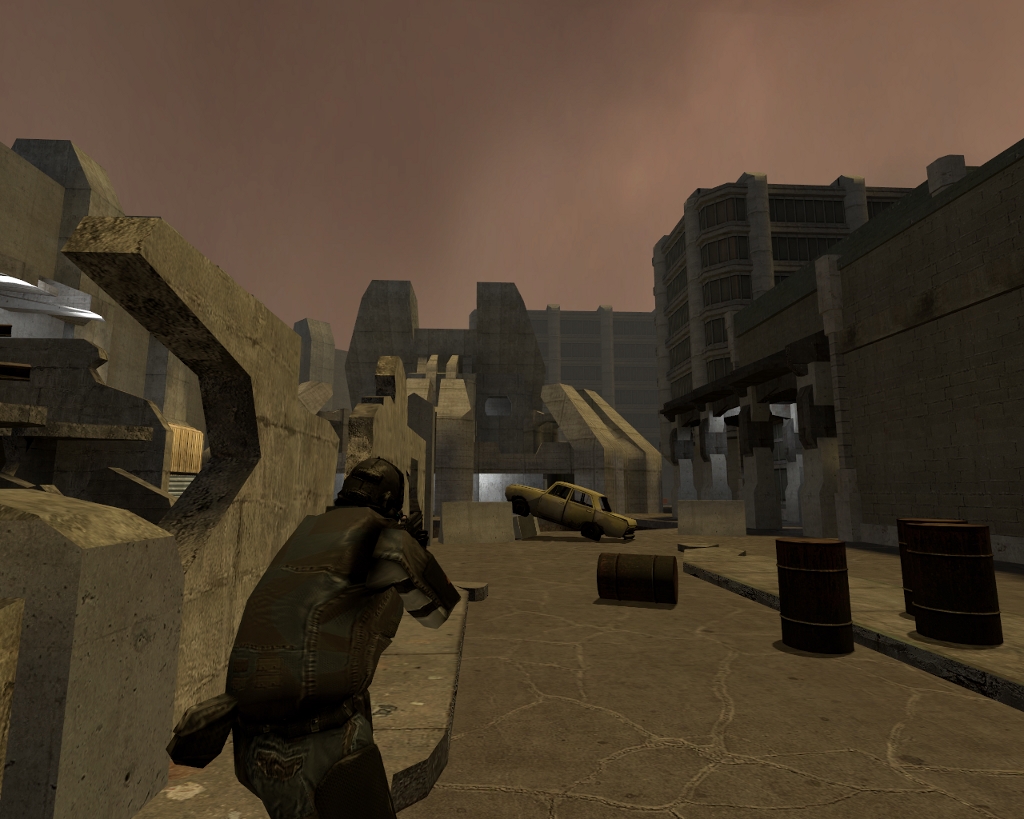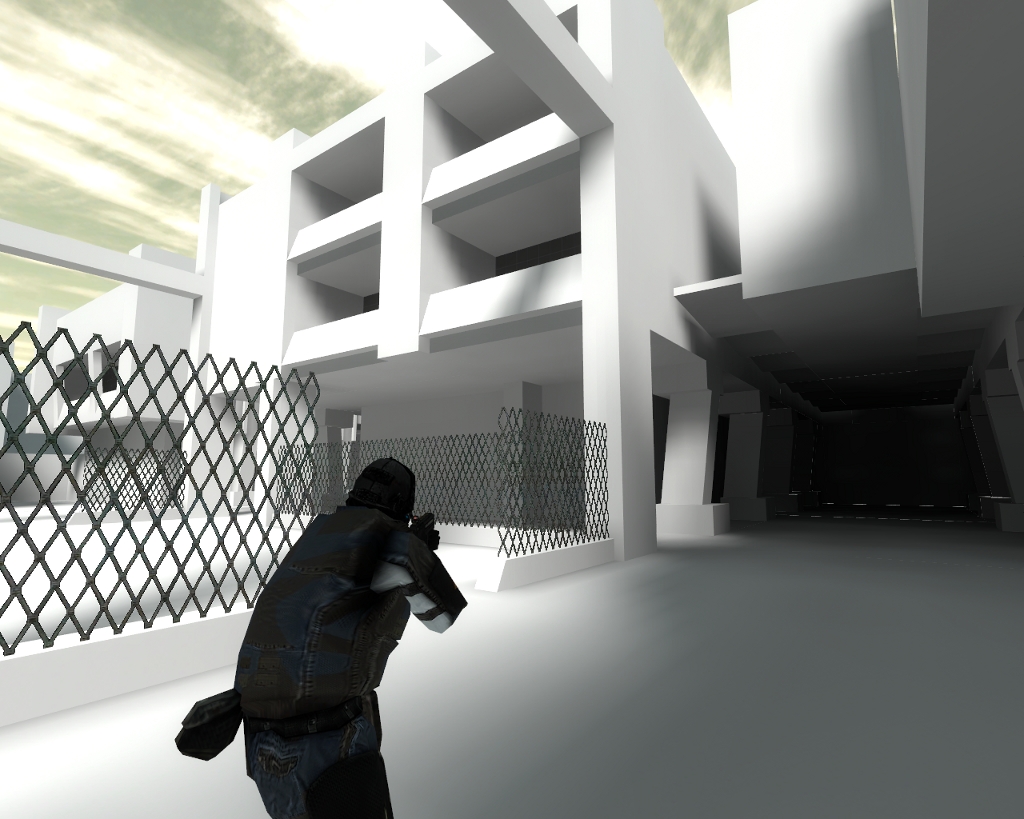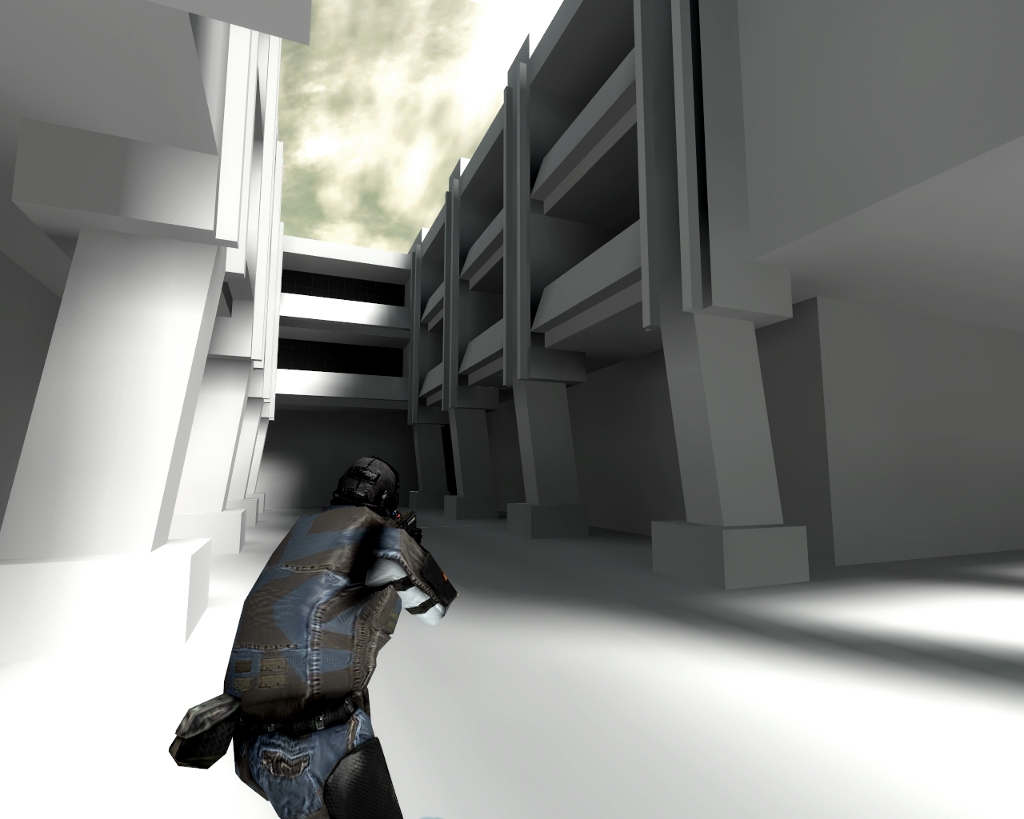 Work In Progress - Ingame Screenshots
And here we go with two new weapon renders. I can tell you, that we almost finished the texturing of the weapons and maybe on next time we can show you some heavy weaponry in the game already. And if you guys are interested in joining our team, then please give me a call (via PM, forum or whatever). Because we are in a definitely need of 3D Artists, especially for our character design. But at first, just enjoy the new rifles: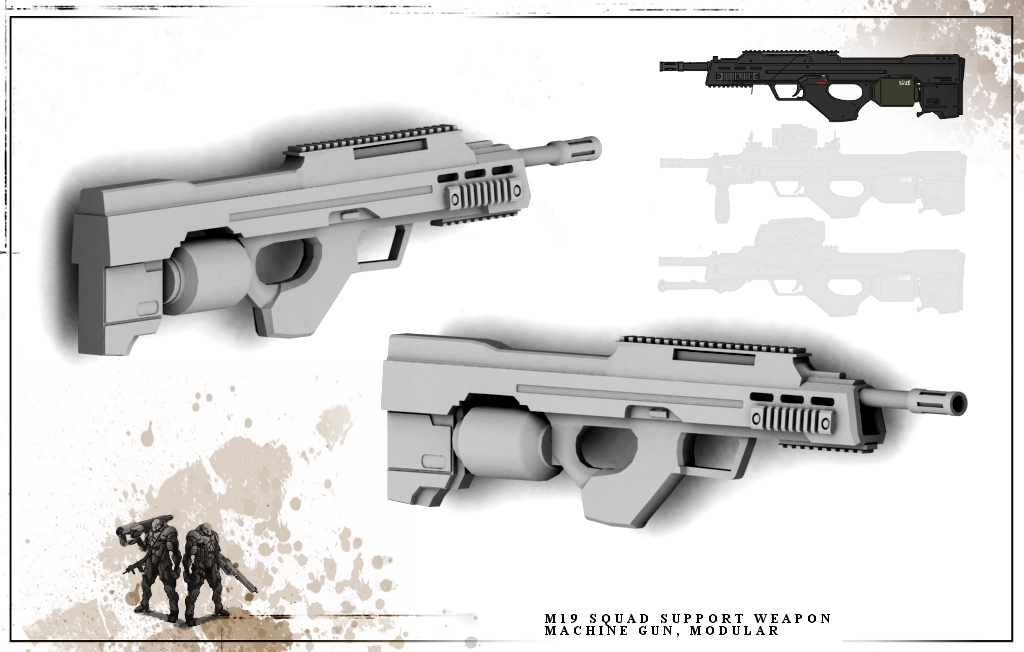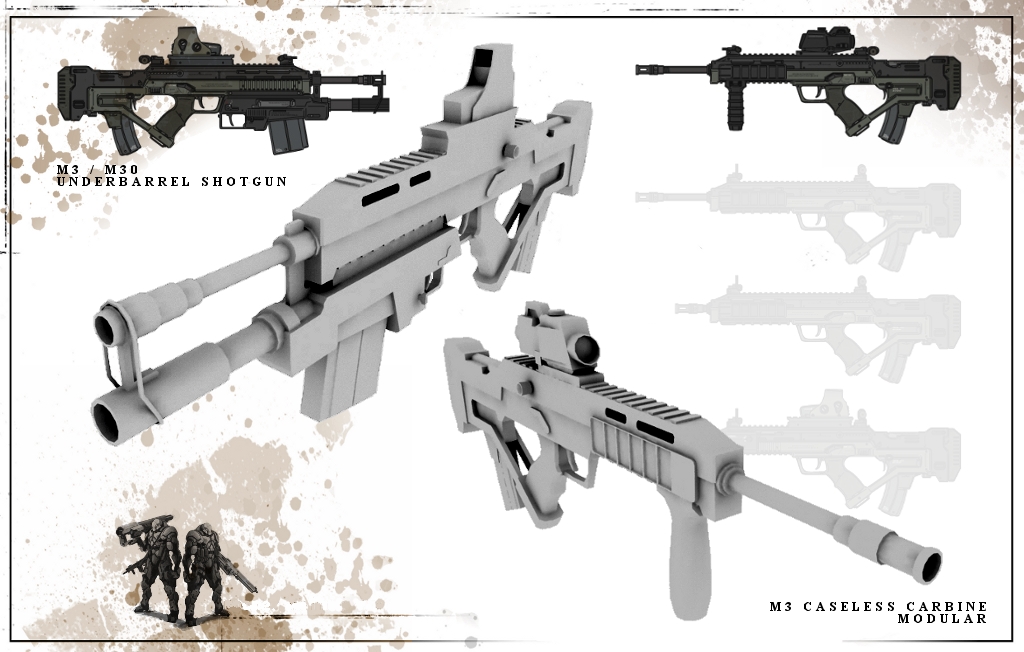 M3 & M19
And as I promised before, we have finally a full featured BLACKSECTOR website up and running just for you. By the way I want to thank the man of the hour: Sander. You did a great job. So if you have any further questions or interest on the BLACKSECTOR universe, go to theblacksector.com and discover the future war.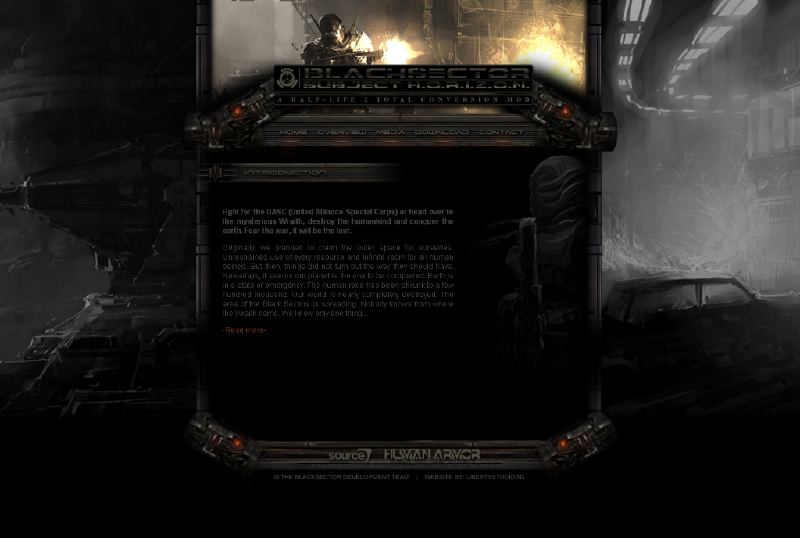 ---
Choose your faction,
Unreal1ty