Hey!
Alpha X's release is right around the corner, so, I've decided to give an update on some stuff about it!
First Off, the delay. I'm sorry about that. Alpha X was planned to release on July 14th, but I've delayed it to August 14th, This is due to the fact that there was a lengthy period of time where I hadn't worked on the mod. So I would have had to rush a lot to get it done in time. Luckily there has been progress!
Pre-Alpha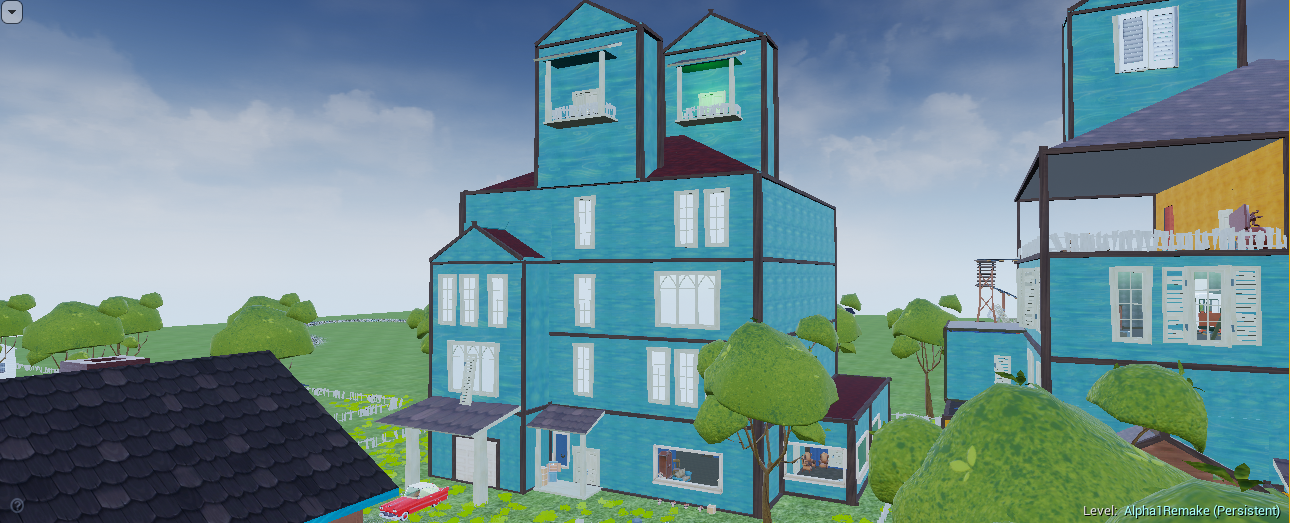 So what awesome progress updates do I have for Pre-Alpha?
Not Much, Only notable thing is the Code! I've found the model for the UV light and its textures online! Meaning they have been added to the mod.
Alpha 1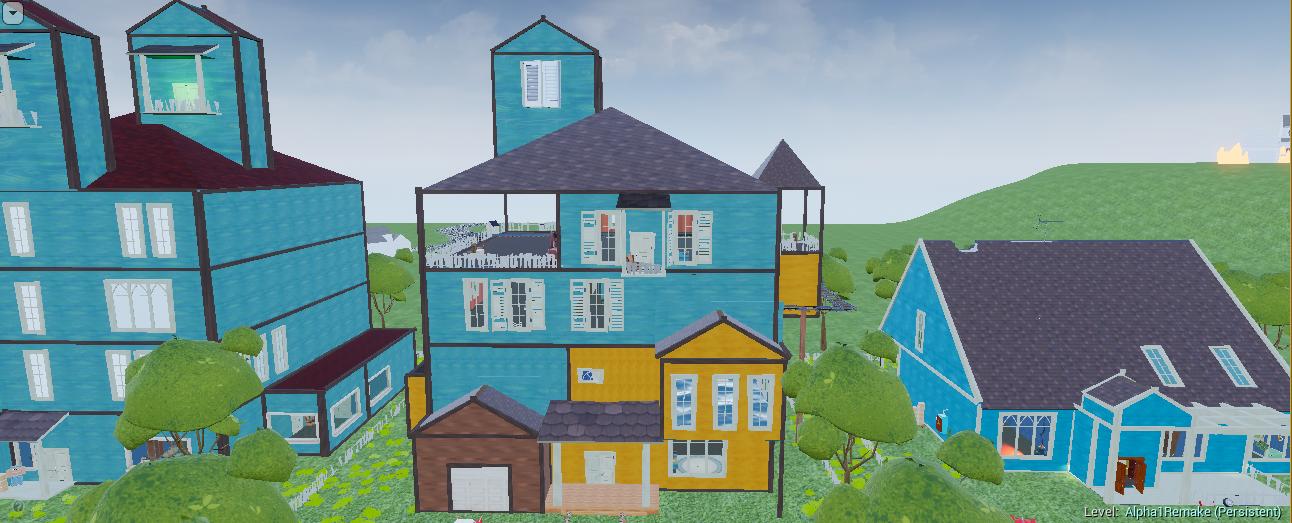 So what progress updates do I have for everybody's favorite build?
A bunch of stuff! I've found the model for the Microwave online. I've found the model for the old nails online. And I've found the model for the old Sharkotron online. The Roof Looks different now too. Before (as seen in image) it was a cone like pre-Alpha. Now it has an actual shape of a roof. I've also added the Elevator! It is made using Missing Scripts with the sound removed from them. They teleport you from floor to floor! Sadly, the neighbor can't really use it yet. I'm working to add some extra way for the neighbor to use it. And i'll work to fix the stairs leading into the shark pit, the neighbor can't use them for some reason. The neighbor is also SLIGHTLY faster. slightly. And I've also added something extra to the secret room!
Alpha 2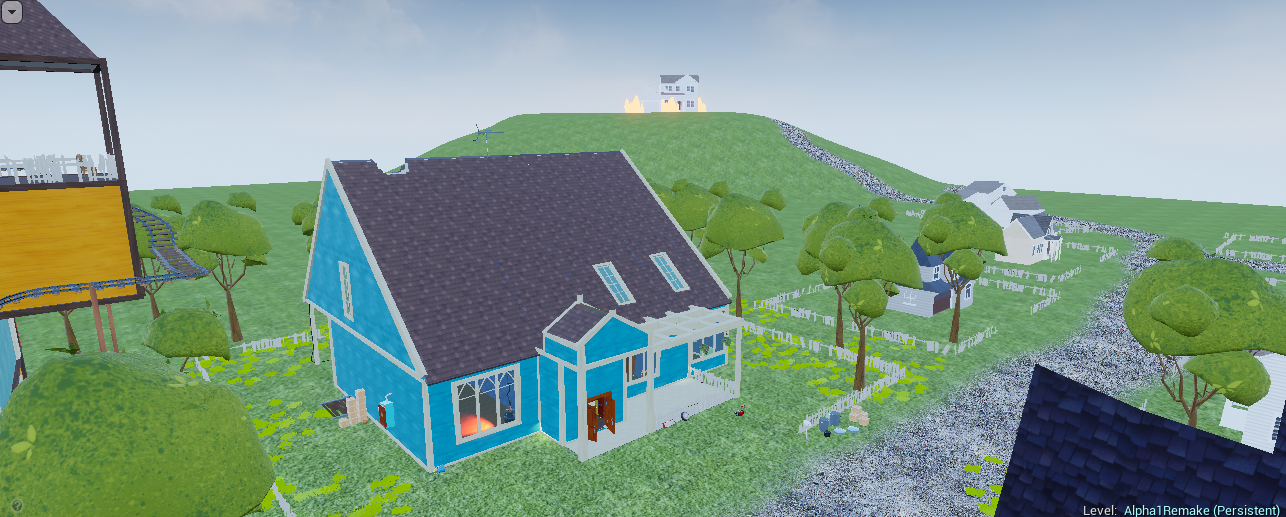 What stuff for alpha 2?
AWESOME STUFF!!!!! Firstly, there aren't that many changes yet. The front door has changed, but that's it.
Except for the fact that Alpha 2 is finished! I've decided not to add an extra section after the run corridor. So, I've added the main Basement + Run Corridor to the Alpha 2 house! Once you reach the door at the end, then it tells you that you've completed Alpha 2.