Hello guys!
I noticed that it has been already five months since I've made the last update, and because the mod of the year awards are also taking place in these days, I decided it would be a good idea to post a short update! And I have good news for you.
The mod itself is basically finished. All four maps are finished in terms of leveldesign, AI, Flow Graph, cutscenes, etc. and can be played consecutively. All that's left to do is a beta test to find all the bugs and gameplay flaws and fix them.
Also, I'm currently working on the English synchro. I found very talented voice actors from the U.S., Canada and the U.K. who record the dialoges and will make the mod alive.
Unfortunately, it's very time-consuming to manage all the voice actors, check the recordings and integrate them into the game, and I can't say how much time I will need for this. I don't think I can finish it this year, and I think I will need until february 2015 because I will probably not have very much time until then. But I'm doing my best and will keep you guys updated!
---
Here I have a little screenshot from the last map for you. It's only one because there are basically no other areas to show without revealing too much.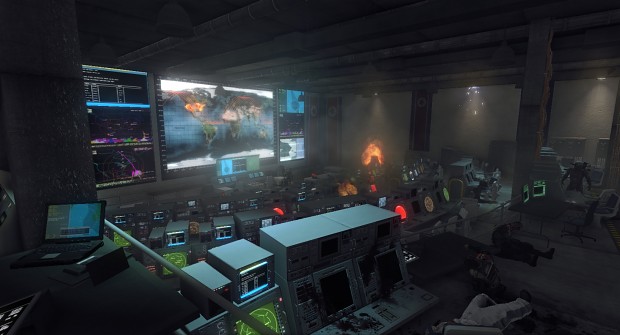 ---
I hope you guys liked it! Thanks for all the support and feel free to leave a comment or vote for NC!
Greetings, maniac2109