After long time reflect, finally we change the engine. From Source to UDK. We move into powerfull engine. It will be standalone game and everyone will can downlaod it. I hope through this change, we will continue to develop our skills and passion. We have also small new media relase for you. Stay with us guys :).
Helmet and Jockey Cap of Montefortino Type C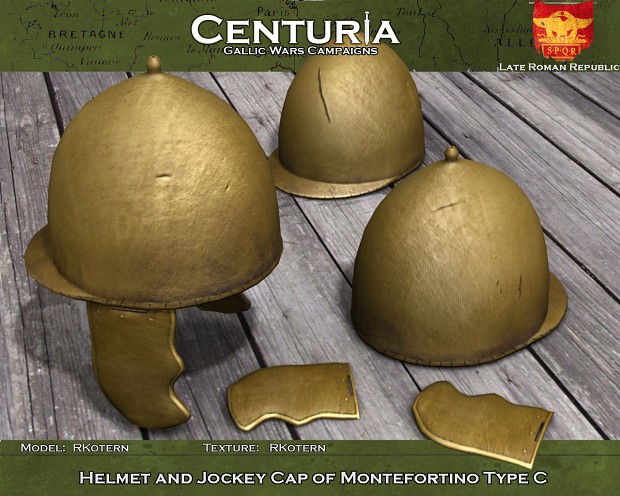 This is the classic helmet associated with the Republican period. Originally of Celtic design, the Montefortino quickly found its way into usage in the legions of the Roman Republic. Caesar's legions might have worn a mix of Montefortino and early Coolus helmets as they invaded Gaul and then advanced on Rome during the Civil Wars. The Montefortino's usage lasted even as late as the civil war of 69 AD. Jockey Cap of Montefortion is just helmet without cheek guards. During Gallic War legionary could wear Montefortino Type C-F and Coolus Type A-B.
We are recruiting people on all positions !
Modeller
Character Modeller
Texture Artist
Level Designer
Coder/Scripter
Unreal Programmer
Animator
Sound Engineer
Military Historian
HTML Programmer
Register on our website and if you want join us (post on forum) ! I repeat that website is still under construction! Feel free to comment and add suggestions !
BTW: We thought about CryEngine 2, but UDK is better for us.
---
- Double Rings Studio