Happy New Year!
All our team wants to thank you all for the patience and understanding, we really wanted to release this update earlier, but life has its own schedule. But we're back again, thanks to a friend's PS3 that temporarily sacrificed its hard drive in order to bring our server back to life. If you are not aware of what happened, the short version would be a dead server right on Christmas time which made us delay this update.
By now, we've restored almost everything, the only thing we decided not to include in this build is the hidden underground locations. They are really cool, but require some work to integrate them in the world.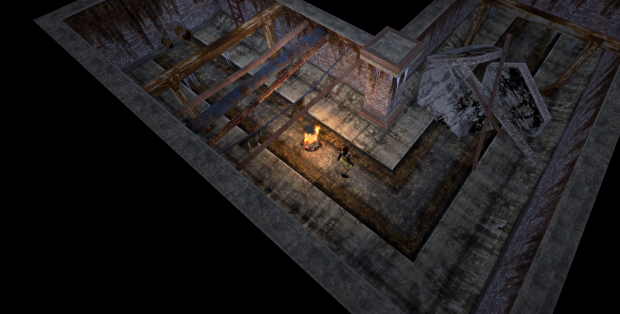 Changelist
Map
There are plenty of new things and improvements but I'd want to start with the world map . This part of the game was revamped completely. Now you have the whole map to explore freely in any order you want with no red zones blocking your way. To make navigation easier, all explorable locations were given special icons which represent their types

Village

City


Ruins


Forest


Industrial


Starting location
The world generation system has undergone some serious changes as well. Instead of the fixed coordinates, each location will be spawning procedurally on the world map. Moreover every point on the world map became explorable. This gives us more freedom with random encounters and small events.

Workbench
A long awaited feature - the workbench makes it possible to upgrade weapon and body armour. However to build one, you would need a Set of Tools the number of which is quite limited in the world. There is always a chance to break an item. The chance depends on your crafting skill and upgrade level. Repairing will slowly degrade the max. durability of an item, and after a certain point the item may become irreparable.

Characters
The last but not least, Maria has finally joined the game! It's not an easy character to play, but if you like a sneaky play style and some extra challenge she is the best option. Besides the starting HP of all characters has been increased
Ingvar 300 HP
Stas 250 HP
Maria 180 HP
New Items
Metal Plates
Melee Upgrade Kit
Guns Upgrade Kit
Felt
World
The world consists of 39 locations
Thank you,
Devs
P.S. Soon we will need a few volunteers with linux machines;)