BlackSector: Subject H.O.R.I.Z.O.N.
Update #6

---
Hi guys, here is a short march update with some really nice media shots for you. But at first I have to say some words about the progress of BlackSector: Development is pretty hard at the moment, because of some important things i have to do in real life. I am working an my exams and so there is not much time for me to work on the mod. I am quite busy right now, but i guess times are getting better.
To keep you up to date and not bored, i will show you some nice pictures from another great concept artist: artbytheo. I discovered some of his awesome paintings for another HL²-Mod years ago and asked him to get some concepts for BlackSector. Finally, here they are: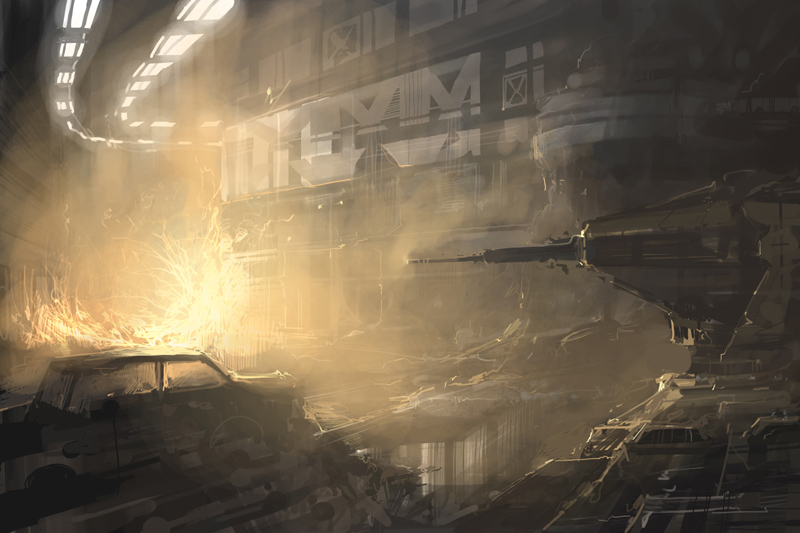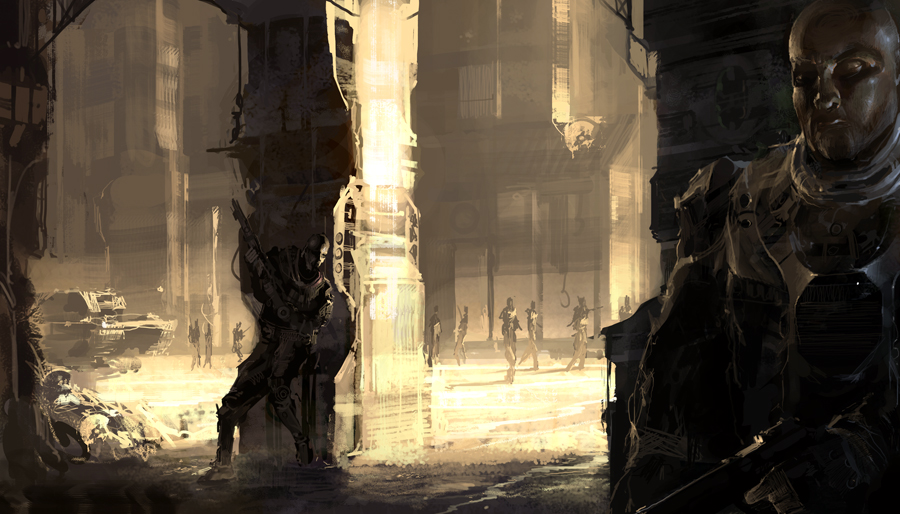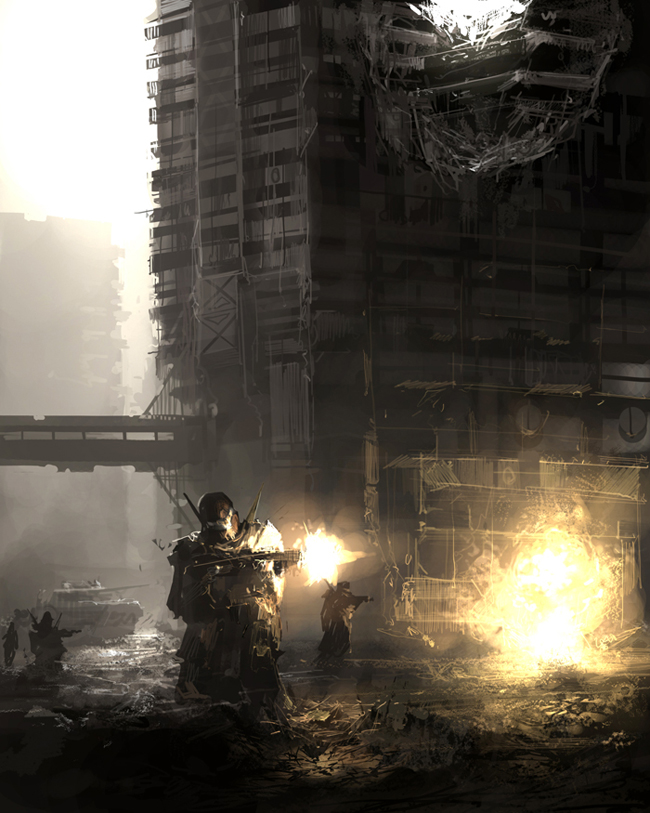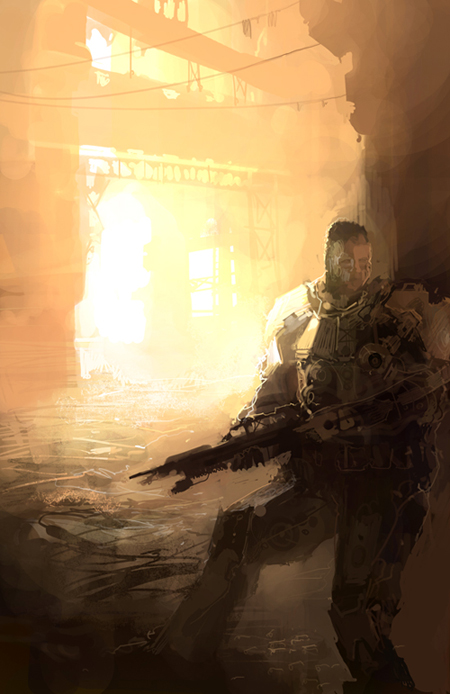 The dark environment is just amazing and fits perfectly to demonstrate the claustrophobic and intense atmosphere of the brutal war in the streets and the destroyed metropoles on earth.
---
As you know, i am thinking about a new storyline for BlackSector and to make it feel more realistic i want to show you some concepts for the weapons in BlackSector. Maybe some of you already know them, but i would like to have your opinion on this.
In BlackSector: Subject H.O.R.I.Z.O.N. we will have two different teams. You can play the human special forces, which will be called UASC (United Alliance Special Corps) or the alien species Wraith. The following weapons will used to power the different classes of the human forces:
M330B
M30
Assault Pistole
Assault Rifle
Electrothermal Anti-Material Rifle
Next time i try to manage to show you some new ingame-footage from BlackSector.
---
Hope to see you soon again,
Unreal1ty