Ahoy swabbies,
It's May, and that means that this update is way too late! You thought this would be a profound statement, didn't you? Yeah, we're not very profound with our words, but we are with our updates!!!
Animation Station
To start here, we've been able to introduce a slew of new animations for our main characters, to the AI, to simple environmental objects. We're bringing more life to this game one animation at a time! Don't worry though, we let our animators have a snack break once a week. The full list of the animations is below.

Added death animation to Miner Mule
Added death animation to Miner Mouse
Added run animation to Miner Mouse
Added walk & Idle animation to Miner Mouse
Added run animation for Max and Tedwin
Added attack animations for Miner Mule & Miner Mouse
Added an animation to the lava seen within the world so that it flows.



( More can be seen in the "Images" section of our IndieDB page )
Art Explosion
In addition to making prior models lively, we've actually managed to make a few new ones ourselves! At this point its no secret that the first full on level is an abandoned mine in a lava filled cavern system, and as such we've been able to make several models pertaining to that setting! We've made various items from crates, mine carts, barrels, tents, rocks, and other misc items. We've made over 17 models since the last time! ( Some of which you'll be collecting! )
We've also been able to add in a few new character models, too! We've created and introduced Miner Moose into the game, a formidable foe found within the mines that's severely underpaid!!! We've also been able to create our personal favorite boss in the game, Batbat! ( Totally not a ripoff of Batman )
Not only have we made physical models, but we've been able to complete a whopping 28 new pieces of concept art in between updates. I know, swanky!!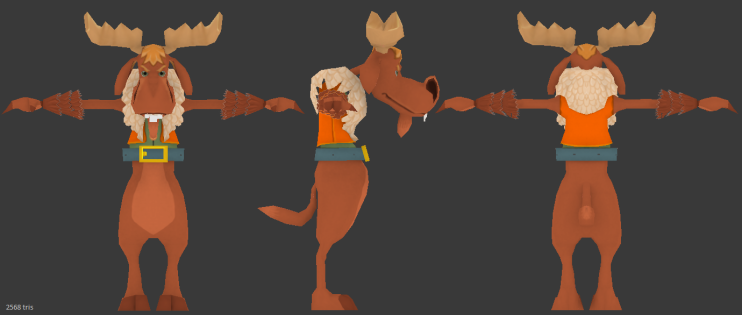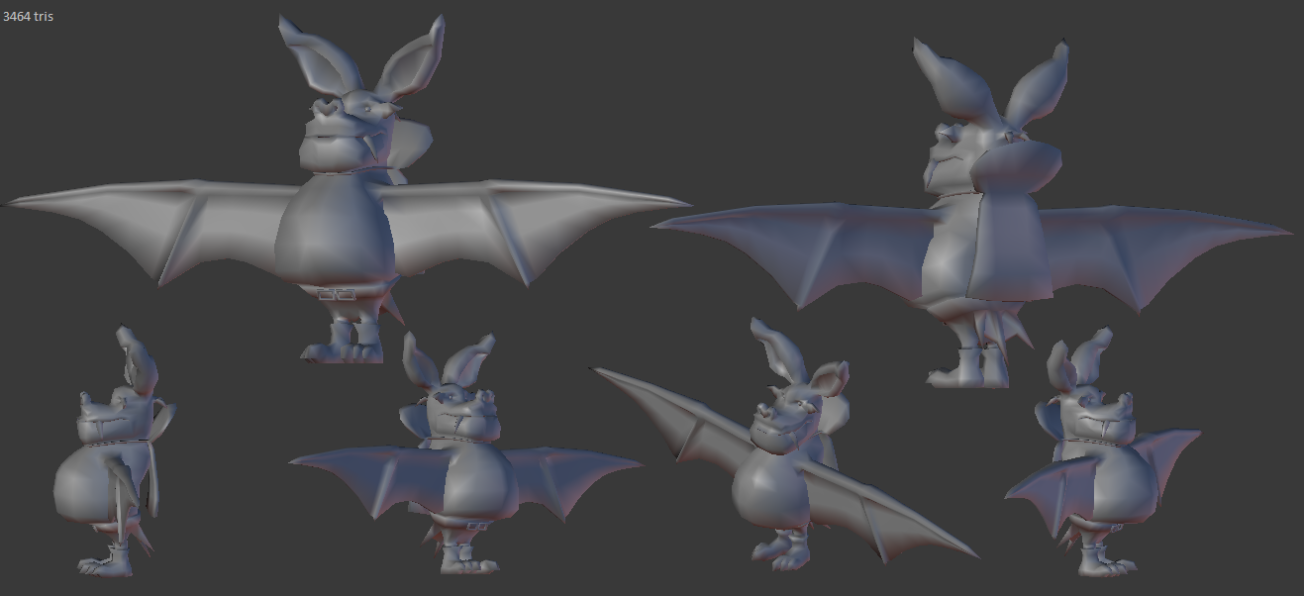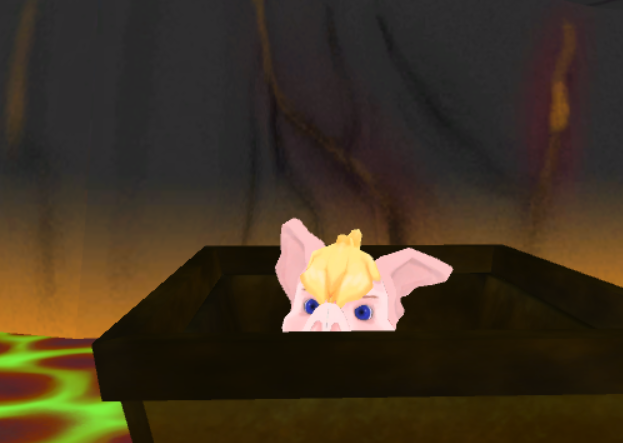 UI Improvements
Yeah we know, you guys made it very clear when providing feedback that the UI seemed a bit crushed on the screen, and we more than listened! We reshaped the UI to fit the screen better, and made overall improvements.
We also added in a new and original map piece UI
Controller Improvements
Yes, this was a big one! Many people ended up providing feedback saying that the camera was far too close, and we all agreed with you! The camera has now been set back farther to where the player will be able to see the entire body of the character.
Some people suggested that the player was a bit too slow, so we improved movement speed and decreased the time in which Max would float in the air before falling down.
We've also been working to perfect buttons, and upon those buttons being pressed, certain actions are initiated. This involves anything from platforms rising and falling, to doors opening,
AI
So you've got a model, some swanky textures, and some neat animations on your enemy AI.....What now? Why, you make it become a savage beast out to murder you and your companion! That's precisely what we're currently doing. We've been able to incorporate the AI animations to initiate upon certain conditions. The enemy has been given certain paths that it will patrol, and upon detection of the player they will pursue the player and their attack animation will be played. This is still very buggy and has some responsiveness issues, and it has yet to be perfected. It's still sexy even in its primitive state!
Follower/Companion AI is currently being worked on
If you're interested in seeing this in action, we've got a sexy little .gif in the Images section of our IndieDB
That's all for now mate
This is only a small sample of the work we're doing here on this game. We're excited to show you guys more and more as the days go by! We're looking at publishing more frequent updates and more frequent playable builds.
Download: Not yet available
Click here to see last weeks update!
Cheers,
-The Crew