Hello everyone!!
Logo
First of all finally! check Dungeons & Robots logo :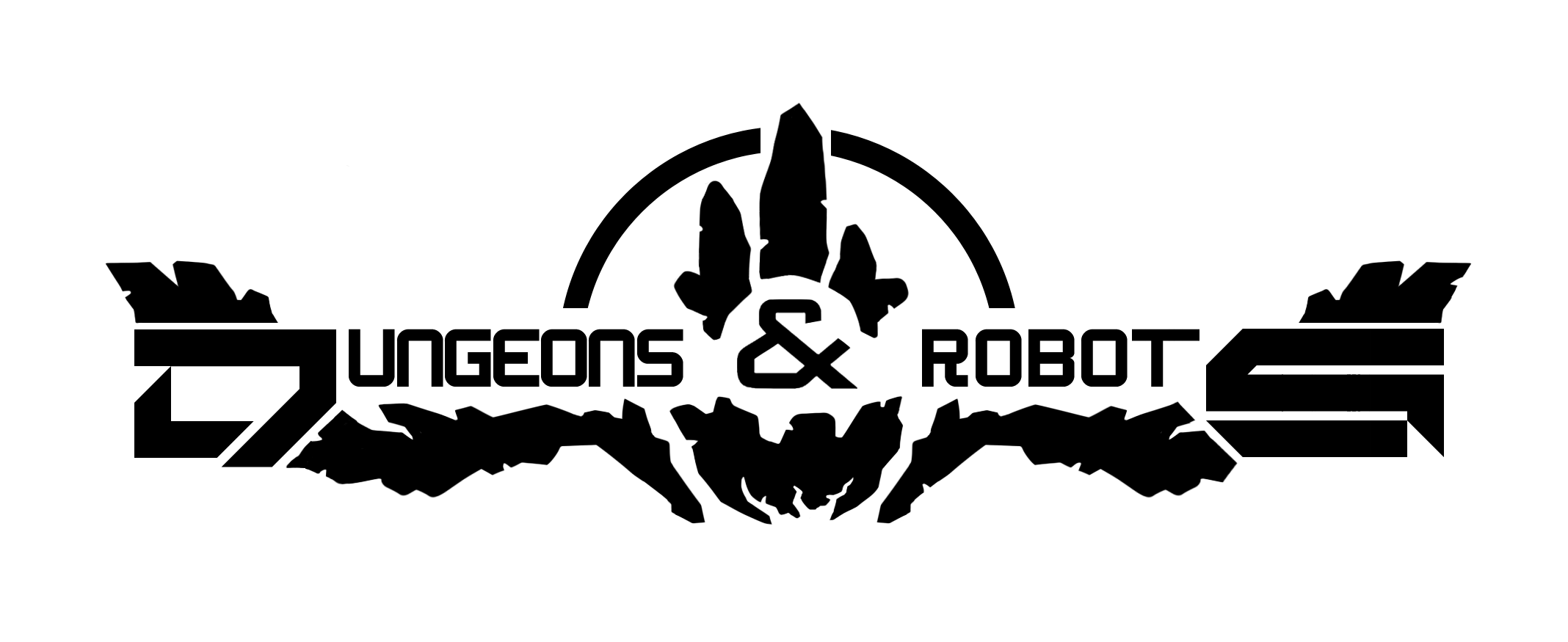 So here is some more info about the main character :
The robots of Dungeons & Robots are known as Ajax, they are controlled by the player in a search for artefacts hidden within the dungeons. They will increase ability in several areas like Health, Energy, Speed, Damage and Defence. Ajax also have Element and Melee resistance attributes as well as Health and Energy Regeneration properties.
So Armour, Equipment, Gems and Weapons, each complete with their own attribute system valuingDefence, Type, Boosted Stats and Gem Slots. There are several classes of Armour to manually equip when protecting your Robot, reinforced areas include head, shoulders, torso and the legs. Players can equip 1 armour piece to a single area, additionally each individual armour piece have their own slots also, for the purpose of equipping various Gems. These varied upgrades must be found hidden across Dungeons & Robots labyrinths awarding player passive abilities specifically when equipped in various assignments around gem slots.
*WIP UI MAIN MENU Screen.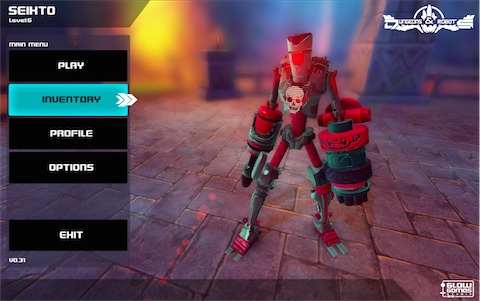 As you can see there are several modes in the game that will be available.
Still we WIP for game modes. Some modes will be unlocked until the character reach the required level
like PvP and Survival
*WIP UI SELECT GAME MODE Screen.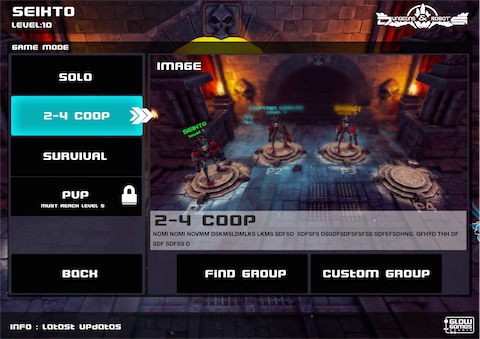 We really want to thank everyone for support us!
Glow Games Studio