Update #4 - First 60FPS Gameplay Footage!
Hey, it's Tatu here again!
This time around we don't have a team member introduction, but instead we have something very exciting prepared for you, and that is some gameplay footage in glorious 60fps!
Alpha Gameplay Video
It's some rough alpha footage and majority of what you've see there has been developed in just 7 weeks, apart from the first functional version of AI which took a around 5 days to do. We've also transferred the project from Unreal Engine 4.2 to 4.5 which took some fixing and introduced some bugs in the animations and sounds, but we'll be fixing these soon. We know that are a lot of rough things in the video, but we'd love to hear all your feedback!
You will need to use Google Chrome to use the 60fps option, but the video will work normally in other browsers as well.
What's next?
Well, the actual trailer is now almost finished; me and Tero will do a final pass on the sounds and add the music we just received from our awesome musicians. We are also now just polishing things for the Greenlight page and preparing the final pieces of the campaign. It's been really busy few months, but it's really exciting to reach such a huge milestone.
We have also made some plans for the graphics improvements and with a new environment artist joining the team (he will be doing his introduction soon and I think you will really like the work he's done before) we'll be able to really give the game the shine it deserves. Gameplay feedback and UI are also two really big things that we want focus on and we'll be detailing our plan to tackle them as well and hopefully there's something other developers can learn from as well.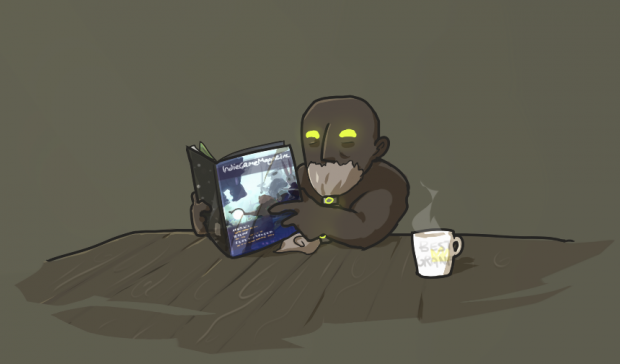 We are also really happy that we've been featured in the latest Indie Game Magazine issue, so any subscribers might want to check out page 50!
Follow us on Twitter and like us on Facebook to hear more about our recent developments!