Hello again everyone,
So back with another update that I promised,I have been working on the OVA animation quite alot recently,lack of sleep is getting to me frequently but on the other hand the animation is looking great, so far its a min long for the fight scene, and I am not done with it yet.
I had to redo some animations because I messed stuff up, and getting stuff to work is some times a pain, but on the other hand its all looking good so I thought I would offer up some teaser dev shots to everyone.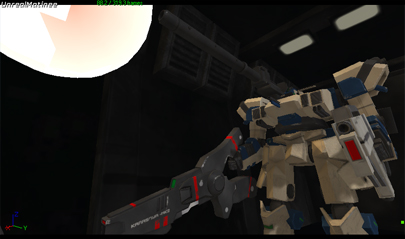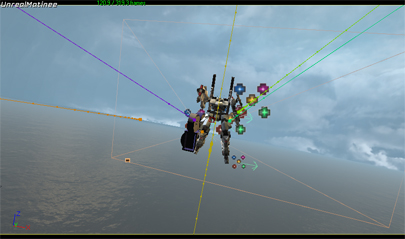 The narative of the OVA is that Limit Breaker has been sent to retrieve the Karasawa MK2 from a transport thats heading across the surface, the problem occurs when Limit Breaker trys to scan one of the transports to find out if the cargo is onboard, when suddenly its ambushed by Dragon Striker, Model B and Foresight.
A fight then takes place with alot of explosions, EO units, and alot of flying, I wont spoil anymore as I am still creating it, but expect a trailer sooner rather than later.
Till then
-Dave