Water Update
We worked hard for almost one month in the liquid system, and finally the water is done.
It works flowing from each cell downwards, if still there is remaining liquid calculates the average with the left and right neighbors and flow as needed to reach a balance and if there is pressure flows upwards. Simplifying thats how it works.
We wanted the water to be beautiful, and half of all the time working on this was to improve the water look. We think we got something nice, with flowing particles and distortions inside water.
And to not lose the habit, some gifs.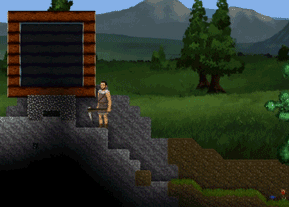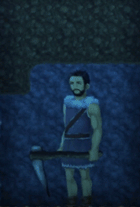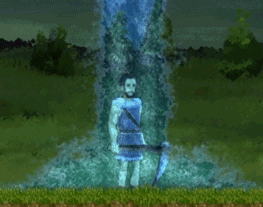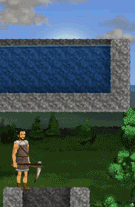 If you aren't happy enough with the gifs, watch the video.