Update 2
Country Setup -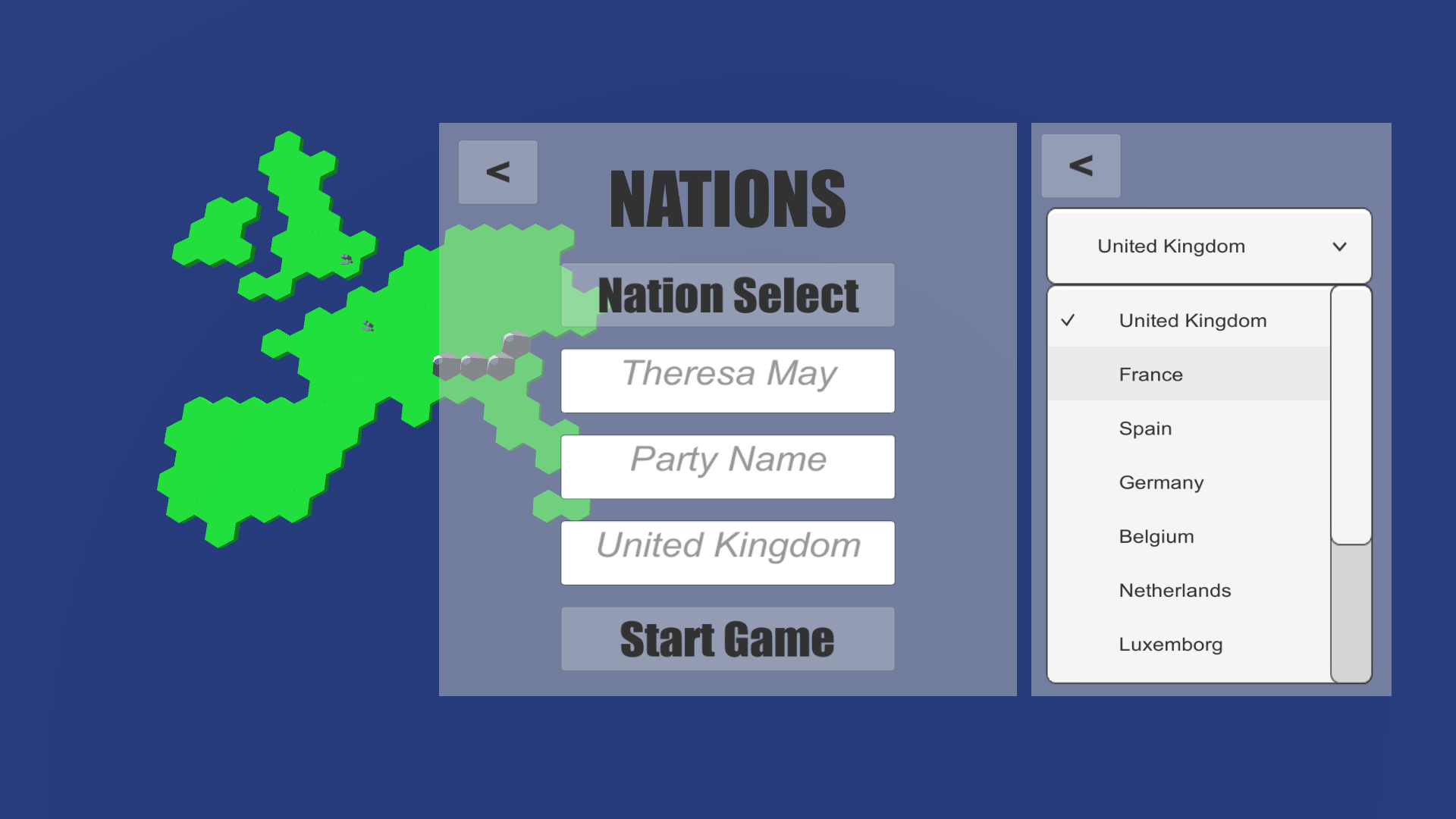 This is the country set up screen. In this menu, you choose the country you want to play as. The game will then fill in the default country info, however this can be changed. You can edit your nations party name, nation name and leader name. These will be applied in the game.

Resources -
Two resources have been added to the game. They are Coal and Oil. I have also added another map mode, resource, so that you can see them on the map.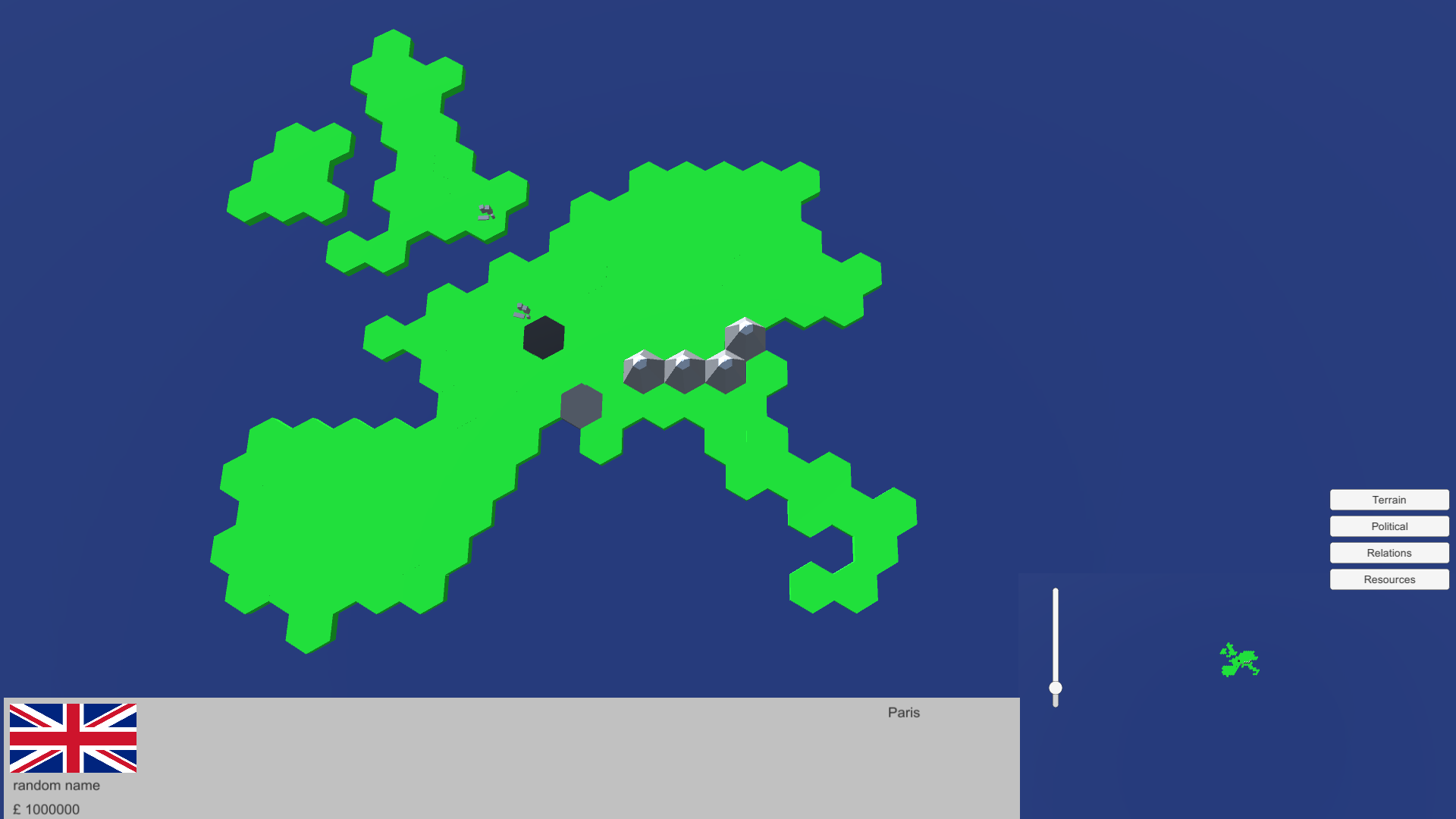 This also ties into tile sync. Because everything in the game has two instances (To create the infinite scrolling effect), every variable on every object has to be synced to its duplicate. The tile sync and other sync scripts will be easily adaptable to work with multiplayer, so I am going to work on that for the next update.
Relations -
Relations map mode has also had an update. It highlights the player country as white, so you don't cause confusion.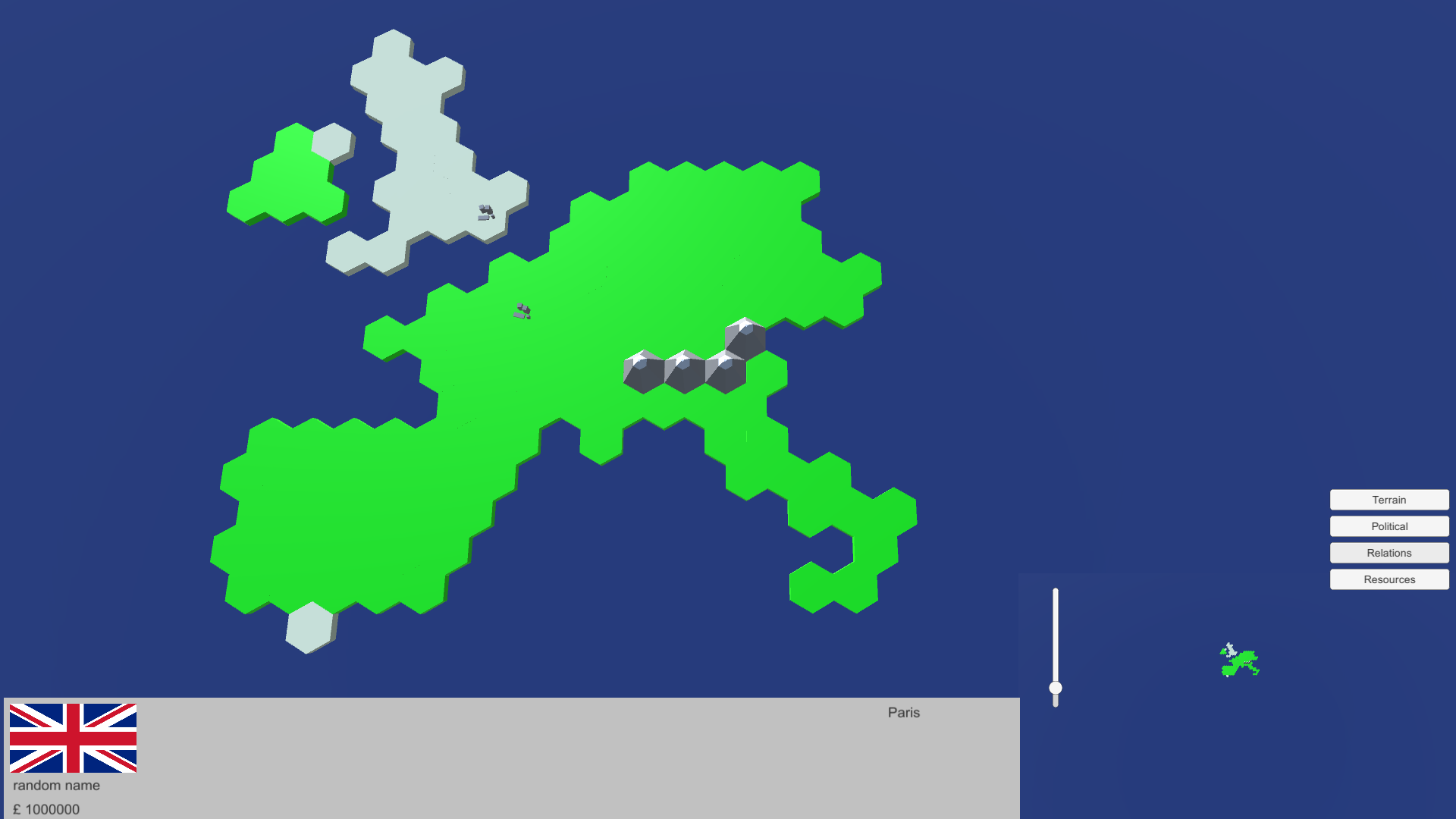 New Nations -
New nations have also been added, as you can see below. I have also added a mountain terrain type that cannot be traversed by land vehicles.