Yo well this game has been up and running for a long time i just never got arround to adding it on Moddb...
Well this game is a LUA game which means no FPS... But it is a top down action game.
Altho the videos on youtube are vary old and we where going to make a comedy game but me and my team decided to go in a seriouse direction... Stick man1.0 is a crime action game but since animations on a large scale are hard because LUA player is vary limited we will make it a comic book slide with voice overs for cut sceens...
So fare we have the following coded:
- Map 1 (world one)
- Map 2
- Minni games
- Textures for world one are final!
- Collision detection
- Most of the missions
- Saving
- New server for Auto update and news letter
- CPU is set to 333 for the game to run faster
- Loading screens
- Tile engine is re coded
- Clock & day counter
- Textures are re optimized to max texture limit
- ADHOC lobby is in development
- WIFI lobby is in development
Even tho I have been working on this for a long time really i was just playing arround with it... In the last week i have got more seriouse about it and got a few friends to help me do the Voice acting and story boreds...
A sample image of how the tile engine looks on the psp (top down)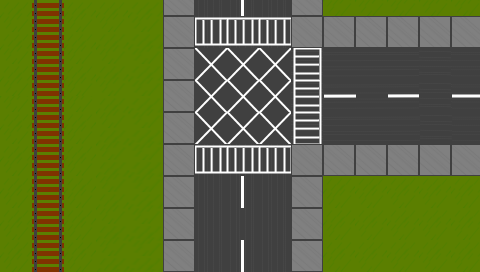 Well thats it for now :)
Peace out
~TREY777~