Tatu here once again and we have got you a new video to present!
Gameplay Teaser Video
Since there's been quite a bit of progress since the last time, we really wanted to create a new video to show some of the new stuff even if it's still heavily work-in-progress:
We still have some gameplay features remaining to do and visually there are still missing assets and more importantly the whole lighting, material and color balance which we will be working a lot towards the release.
Designing New Levels
As I have the idea of the level I start sketching out some really basic shapes of the paths and the level flow. The basic corridors and paths for the player are more important at this point and just from a few lines on the paper you can quickly tell if the player has adequate choice in movement at the necessary areas and if there are good amount of areas that tend to create battles.
We started the design process by gathering all the feedback and looking at the most crucial aspects that we needed to address as well as gathering plenty of reference from other games to make sure we weren't doing things that would confuse the player unnecessarily. There are some things that have become so common that changing them would only cause confusion for the players. Position of some elements is something players subconsciously expect to stay relatively same so going against the tradition might be unwise.
When I have the basic concept walls sketched out I want to have it in a per-tile view and then playable as fast as possible. We started with using excel for designing and creating the levels and then exporting it to a very basic .txt layout. I have since moved to creating the maps quickly in Tiled Map Editor so I can iterate and finetune the level much faster.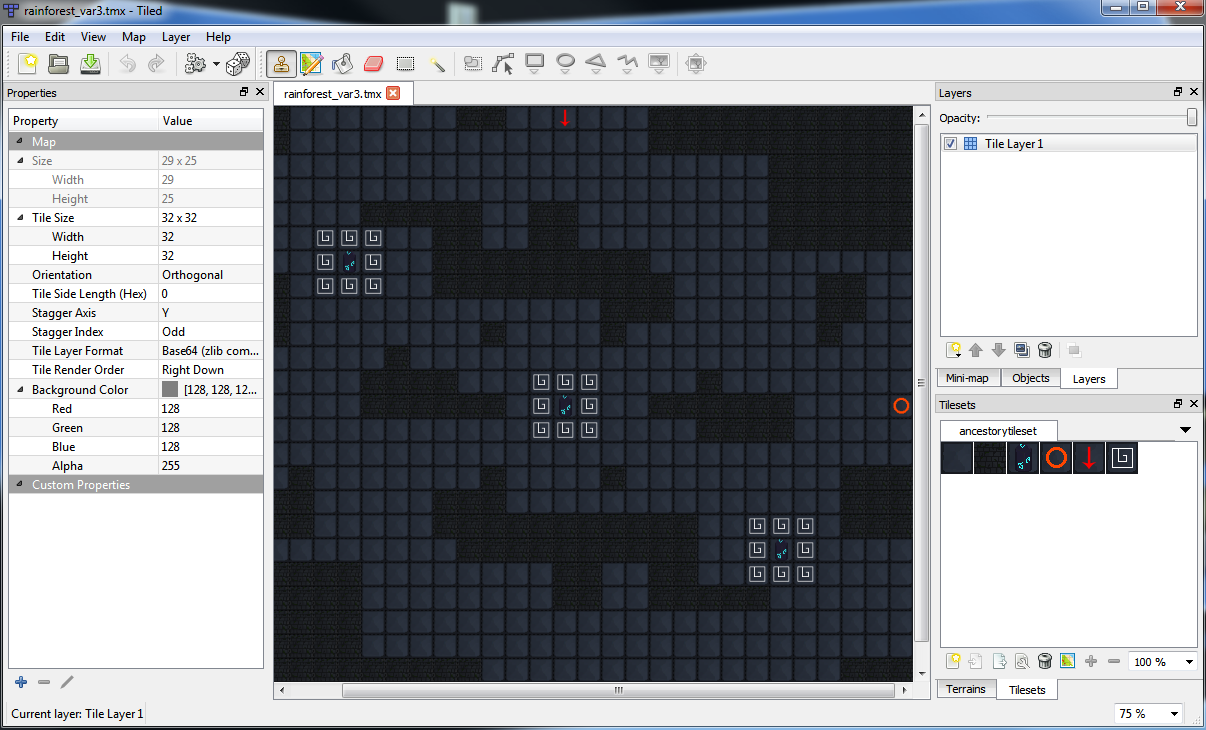 Getting the level ready to test is a fairly quick process thanks to the way we generate the gameplay grid and collisions so I can test and improve levels really fast. We can play all levels immediately against another player or against the AI which again helps a lot. It's really important to remember in level design and game design in general that testing and iteration are the keys to a great game. Even the best of ideas might not stand against actual gameplay and players, so remember to test early, often and with as many different players as possible.
Once the basic layout is nearly done the level will be decorated and lit by our environment artist inside the engine: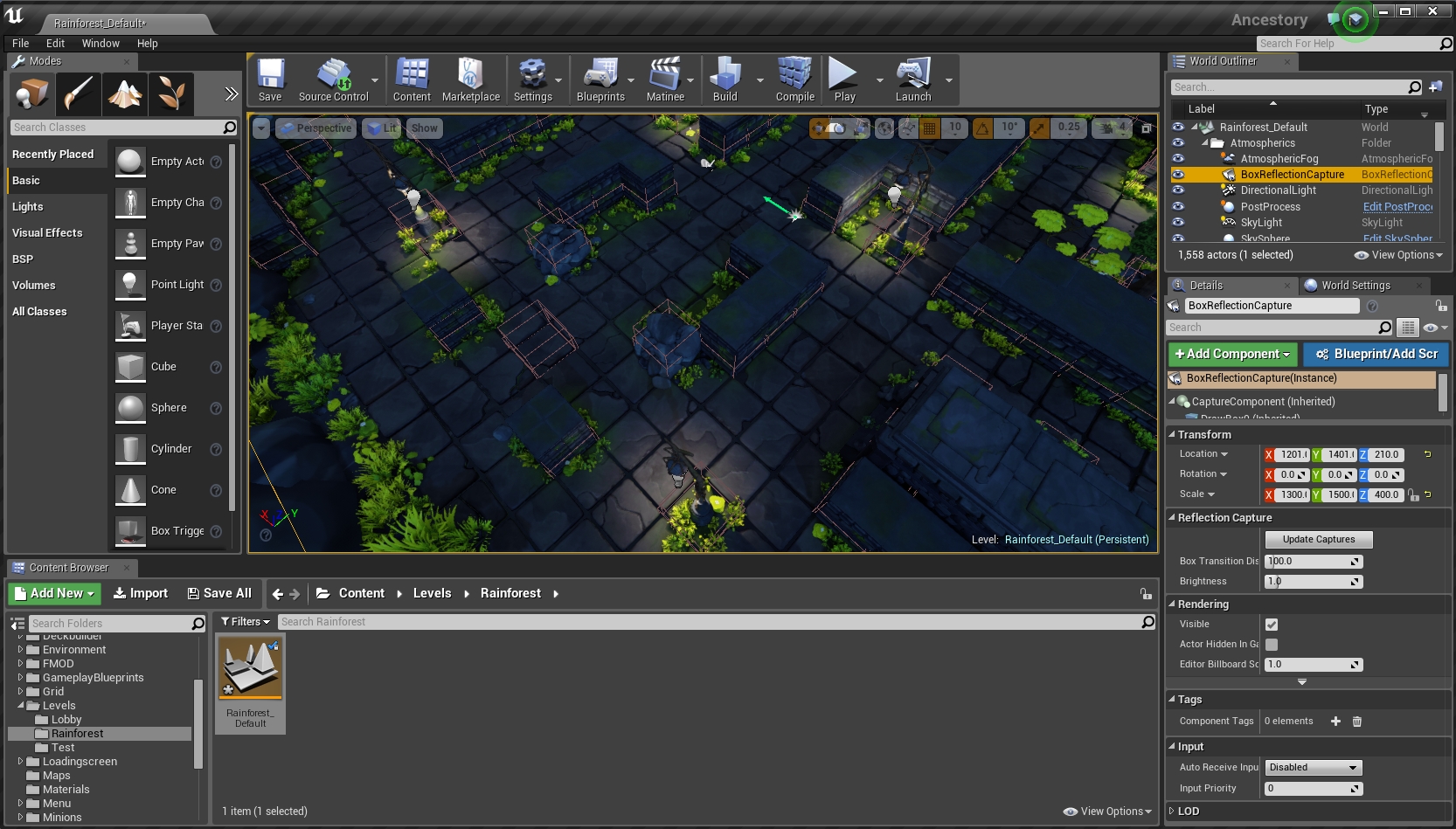 Right now we still need more work on balancing the materials, lighting and post-processing since our current level hasn't struck the proper balance yet. Here's an example of how it looks in-game at the moment: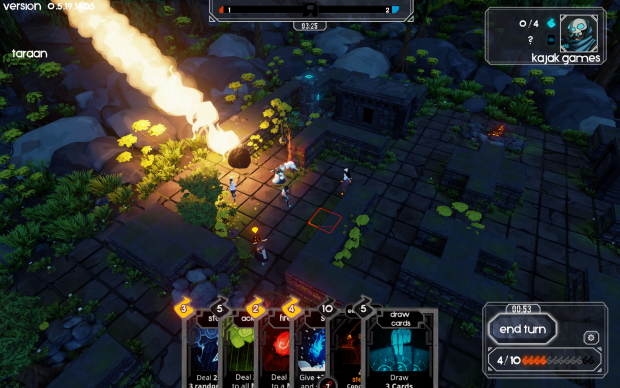 Currently we are working on getting all the menus of the game done, the main menu, multiplayer and singleplayer lobbies, settings menu, the deckbuilder and more. We are creating more and more different content for the game like levels and card.
Give us your comments here or follow us on Twitter and Facebook!