"What cat?"
What is Overwatch?
Overwatch is a cooperative multiplayer FPS/RTS hybrid powered by the Source engine and based on the Half-Life 2 universe. It pits a team of rebels playing cooperatively in first-person (the Resistance) against one player who assumes the role of commander to the Combine forces (the Overwatch), controlling units and the environment around them from a bird's-eye view.
Find out more about Overwatch by following this link, looking at these images and watching the trailers on this page.
What's New in 1.3.5?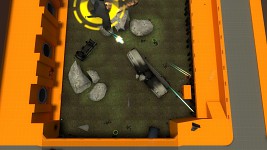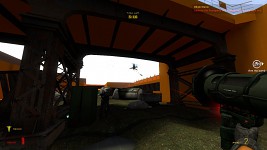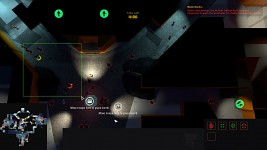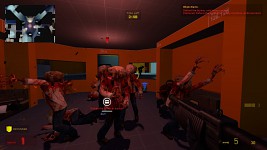 Update 1.3.5 is the latest major release of Overwatch. It features two brand new levels (Canals and Crossroads) and many improvements to the game.
Read more about this update in Progress Report IX or by going through the full release notes.
ModDB's 2010 Mod of the Year Awards!
ModDB's annual MOTY awards are happening now. If you love Overwatch and want to see more in 2011, why not give us a pat on the back by nominating us for this year's award? Simply log in to your ModDB account (guest/anonymous votes only count in the event of a tie), visit our profile then click on the big green VOTE FOR THIS MOD button. For this first phase of nominations, you can vote for as many mods as you like! Go nuts!
Hopefully, with your help, we'll make it to the top 100. In anticipation, we've put together an awesome new trailer that we'll be releasing in the coming weeks (combined with a new music track that will blow your mind), showcasing Overwatch as a whole, including a sneak peek of features planned for release in the very near future. This is one you're not going to want to miss!
Top 100 in:
Update Using the Updater Utility
Already have Overwatch installed? You can use the included Updater Utility to update to the latest version with only the click of a button! Click here for more information and for instructions.
Note: The Updater doesn't currently display a progress bar when downloading files. If you don't see anything happening, don't worry! It's downloading the package, which could take a bit of time depending on the speed of your Internet connection. Just let it go, grab a cookie, and it'll be done before you know it!
Game Servers

Looking for servers? A list of official Overwatch servers is available here.
Note: Can't see any servers in the in-game server browser? Make sure the Show Map List option is not selected (you can find it at the bottom-left corner of the server window).
Time for Fun!
Overwatch developers will be scheduling events on our Steam group every now and then, so if you would like to play against them, be sure to keep an eye on that calendar!
We look forward to playing with you all. Enjoy!