Hello everyone, we have updates on the mod's development for you! Be sure top read everything and ask questions in the comment section if you have any.
---
Update overview:
We've made siginificant progress, and I think this is one of the best periods we've had so far for the mod since its start back in June; much help came from Buzztr0n, Colt and other modders (be sure to check their mods out in the mod's description). There's much more work to do, but creativity and working with others will be our base more than ever before. But let's get into it right now.
---
Bug fixing and texture re-organization:
On Buzztr0n suggestion I finally created texmods instead of having multiple props different in just textures; this made the mod less heavy and will be a good thing for the folder's size. I still need to move all the props' textures to the texture folder to improve performance even more, but that requires a lot of time and I'm still busy.
I also implemented the random texmods script made by Sonne2 (Moddb.com) that permitted me to make less heavy the humanskin size, basically when you spawn a soldier a random texmod set will be applied (armor, head, eye etc...); I tested this and works really well in my opinion. I created some more texture variations for the Turian special forces' armor: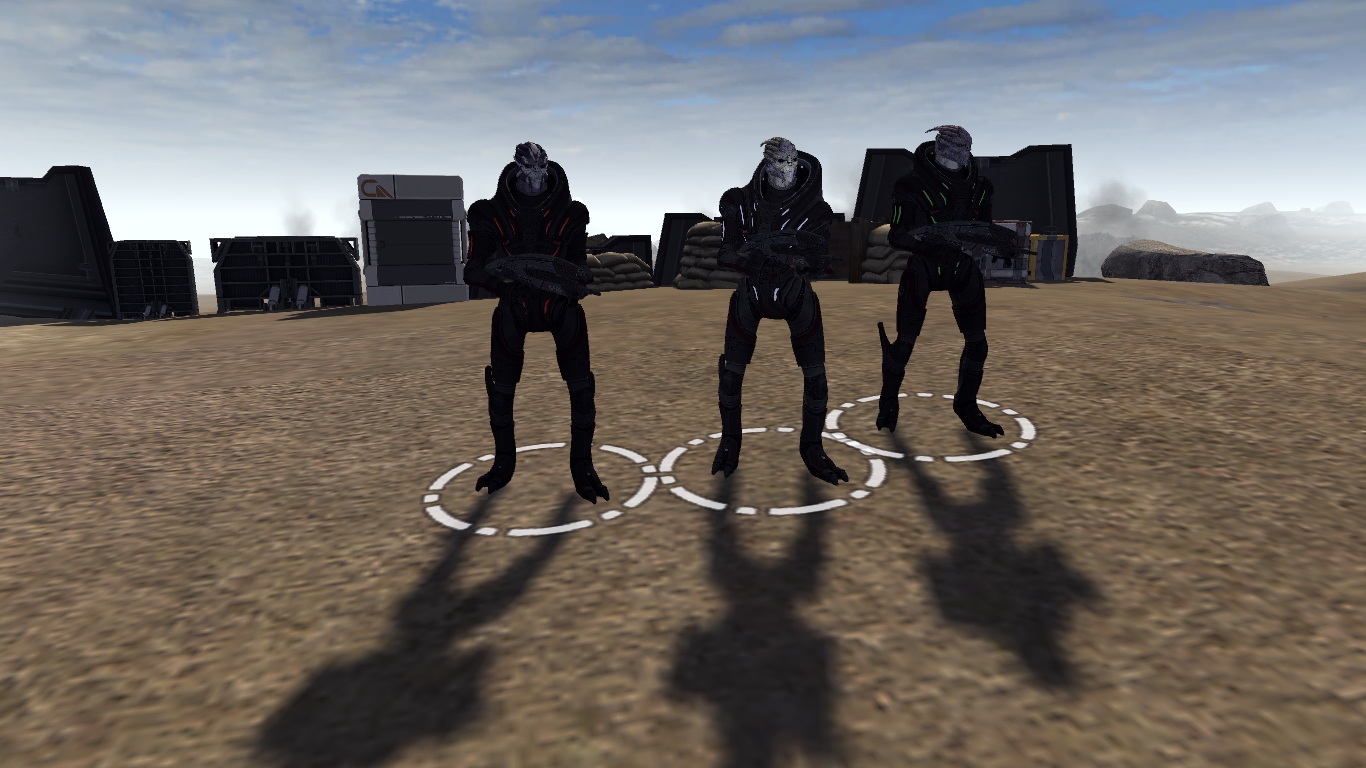 When I did this re-organization I noticed that the human faces were much darker compared to the un-exported texturez (some users asked me to fix it, but I never noticed the difference) so I'm proceding to fix this, and you can see the difference: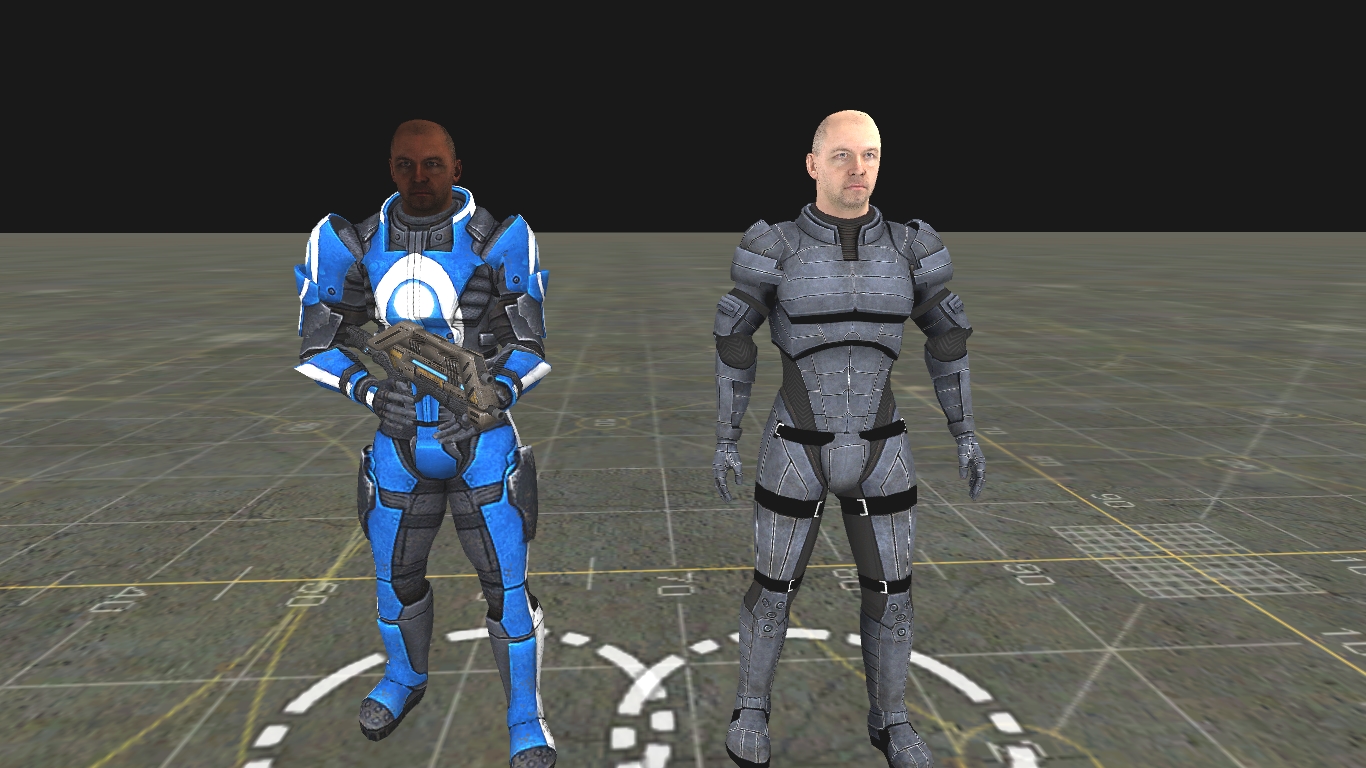 That means that, when exporting, .bmp textures get much darker so that's something I'll have to keep in mind in the future. Compare this image with this one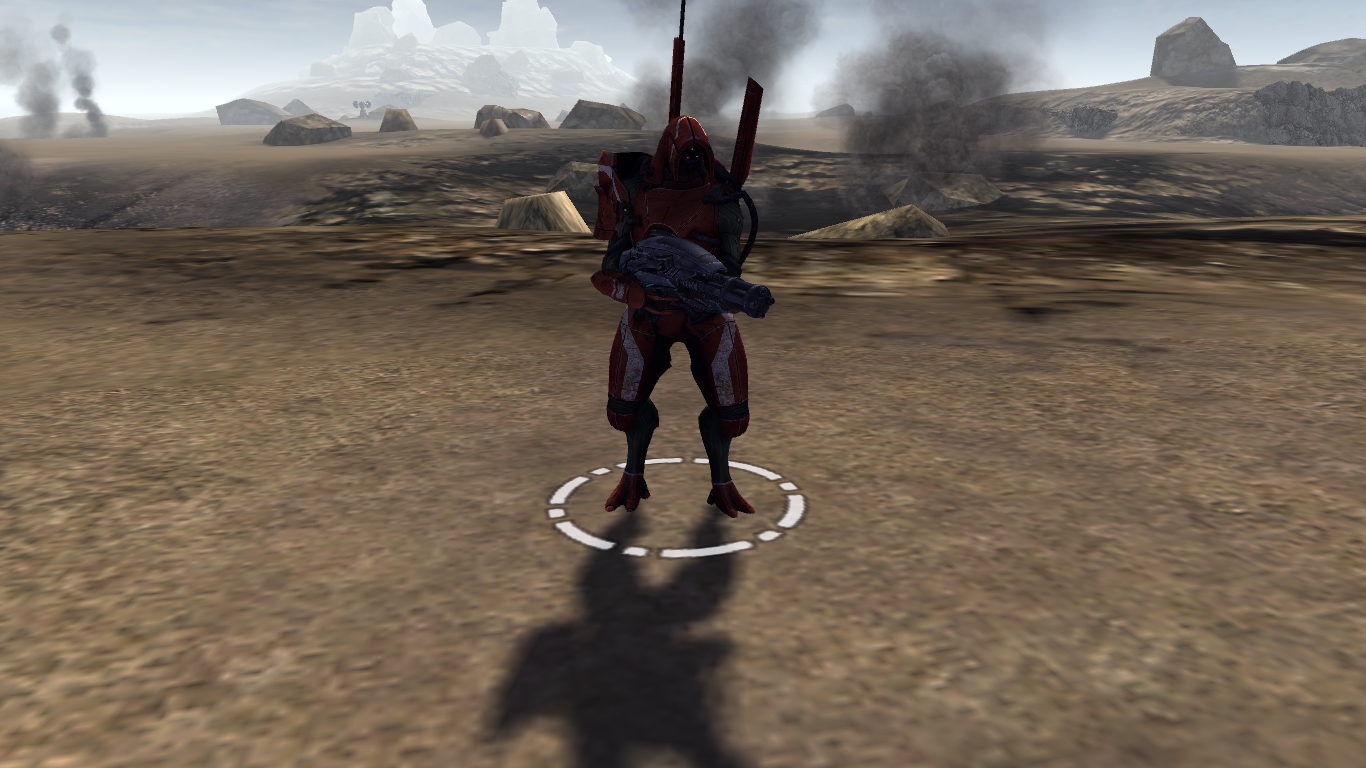 ---
New content:
Here are the major content updates, we've added some more effects and made minor changes to files, but I'll only show you the new things.
Varrens:
Here is a Varren with 3 texmods, it uses the dog's code used in the mod by Vora_bat, it's very similar to the one used by the husk too.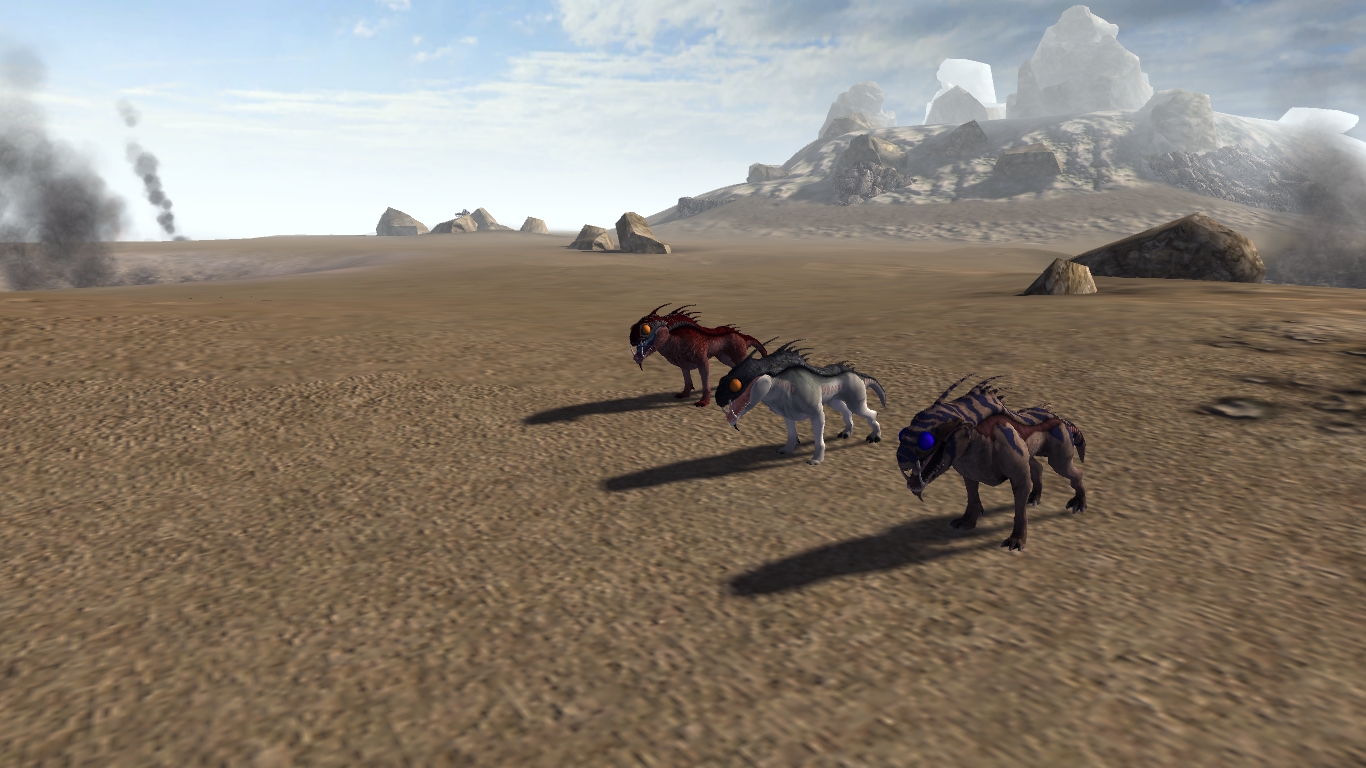 They deal balanced damage and can be taken down fairly quickly, their sound is tiger-like; they are a bit buggy from the animation side of things, but that's because the Varren is much different from the German Shepard used by Vora_bat.
Turian building:
I've managed to implement a working building with the help of Colt, it's still fairly basic, but that's a good start for any custom building we could implement (even if there are a few building models in Mass Effect); the roof disappears when units reach the ramp, and that's it for now.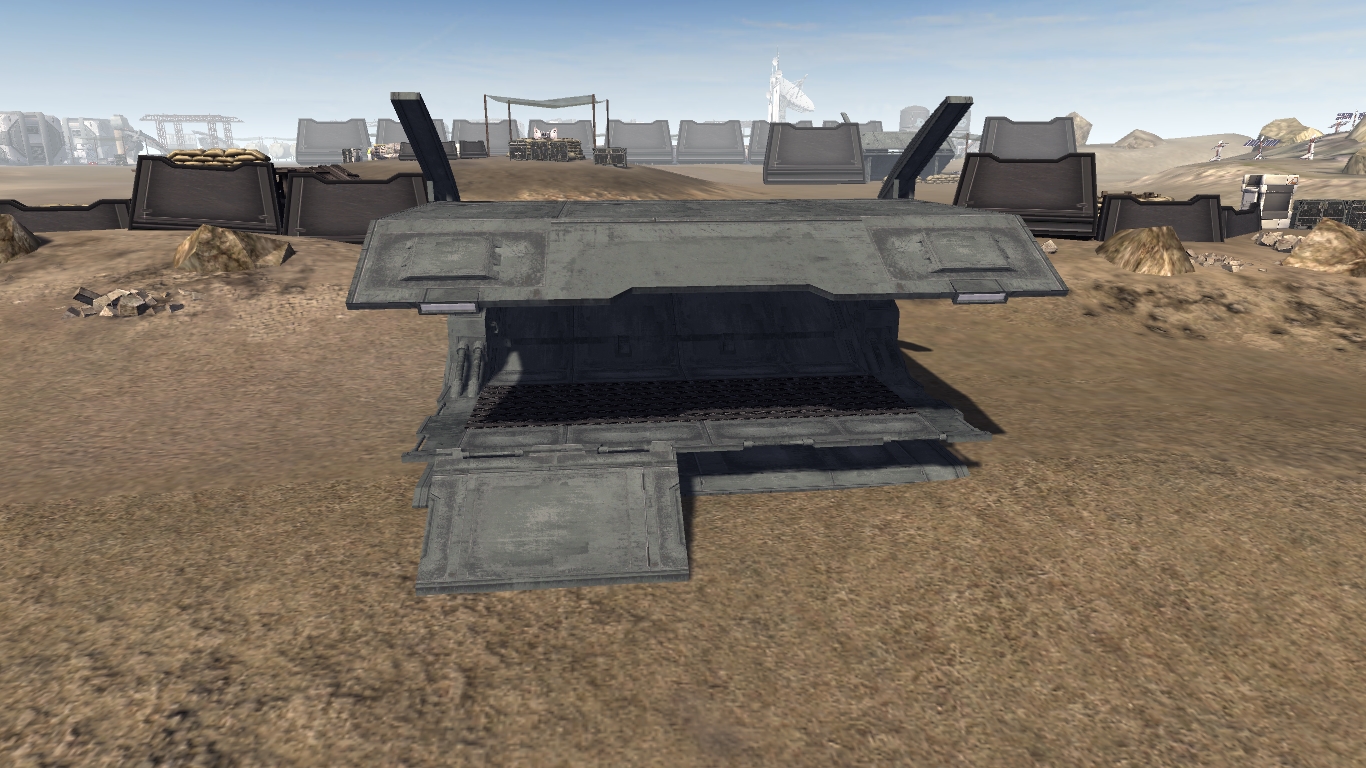 New vehicles:
The major part of this update, something I implemented yesterday and that I'm working on very hardly; I've added types of Praetorians: a heavy one, a medium one, a light one and a "suicide" one, that works like a Goliath (the one with the red light). They're all armed with a zenite cannon, but it shoots in a powerful way and an incredible rate of fire.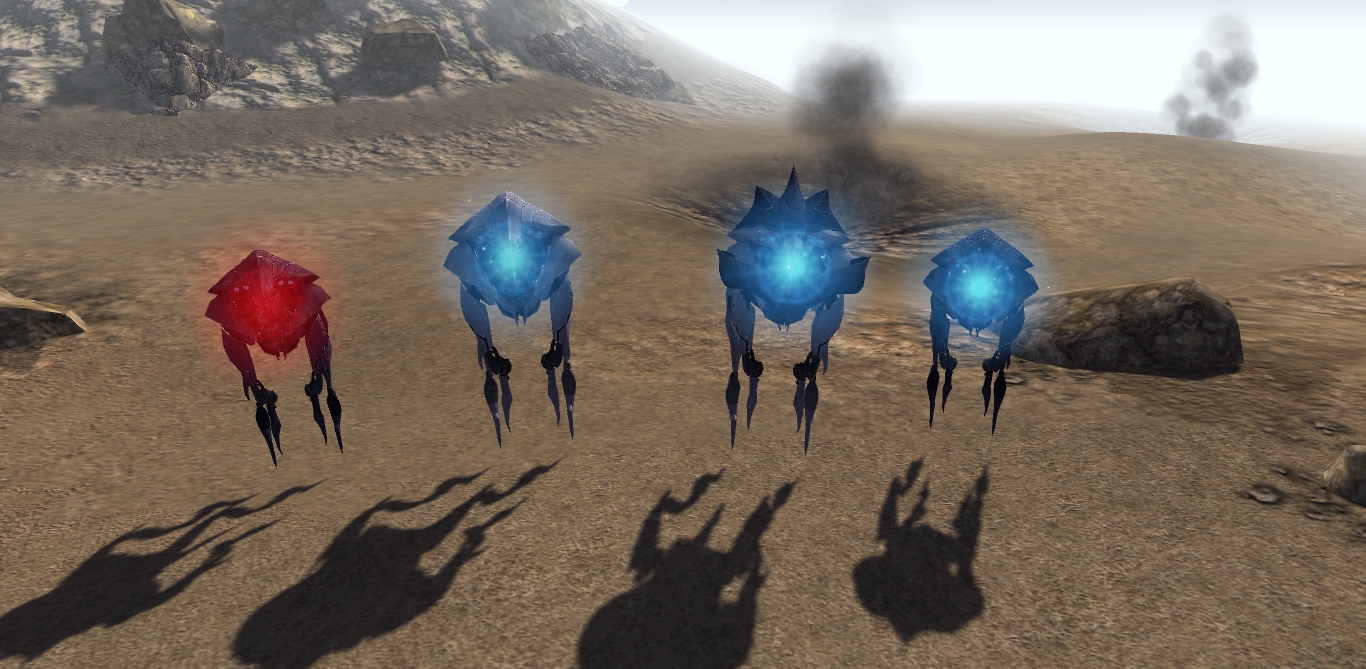 They all have an animation that plays while moving, standing still and so on, it consists in their legs moving in and out from the center under the head.
Here's a very simple Geth turret, I didn't script it very well for now, because I focused much more on the Praetorians: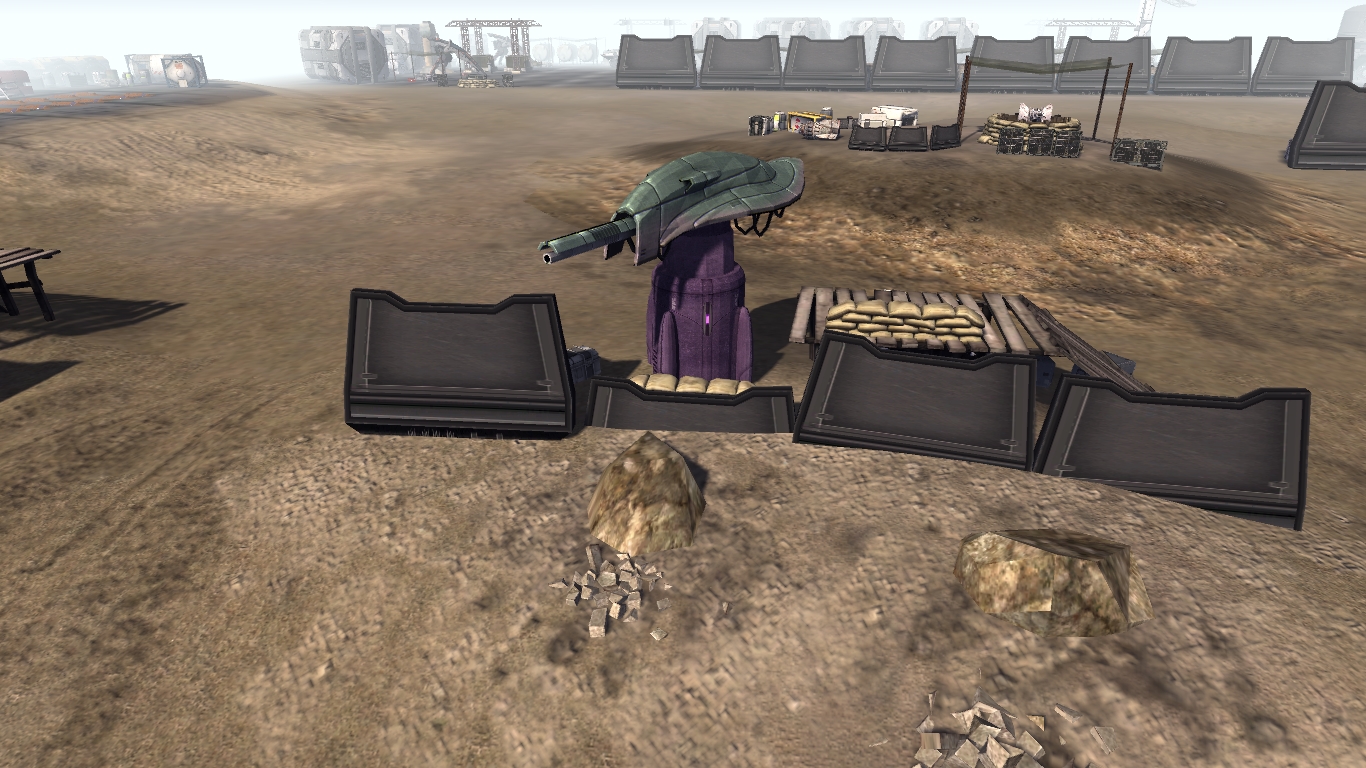 ---
Ok that concludes it this update, I hope you enjoyed it, be sure to continue to follow our work and thanks for the fantastic support, happy Halloween!