This week we were working on a whole bunch of cool stuff for Dungeons And Robots.
So take a small sneak peak.
Let's get started with some Player's items.
FLAME THROWER : Close range fire thrower which deals heavy damage but also have weak point at the back.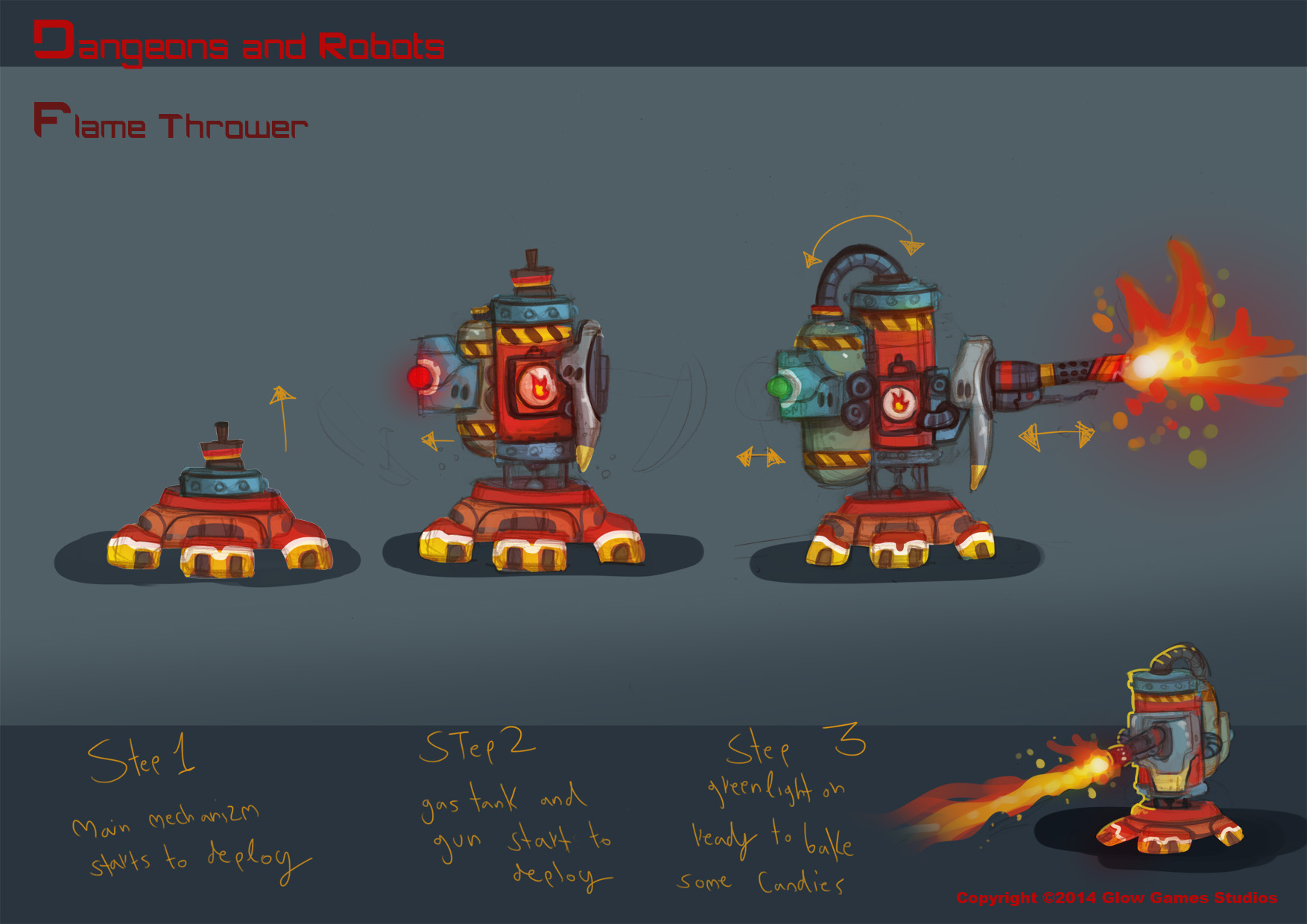 Health Regenerator :

Heals every player that approach it, until the machine left without energy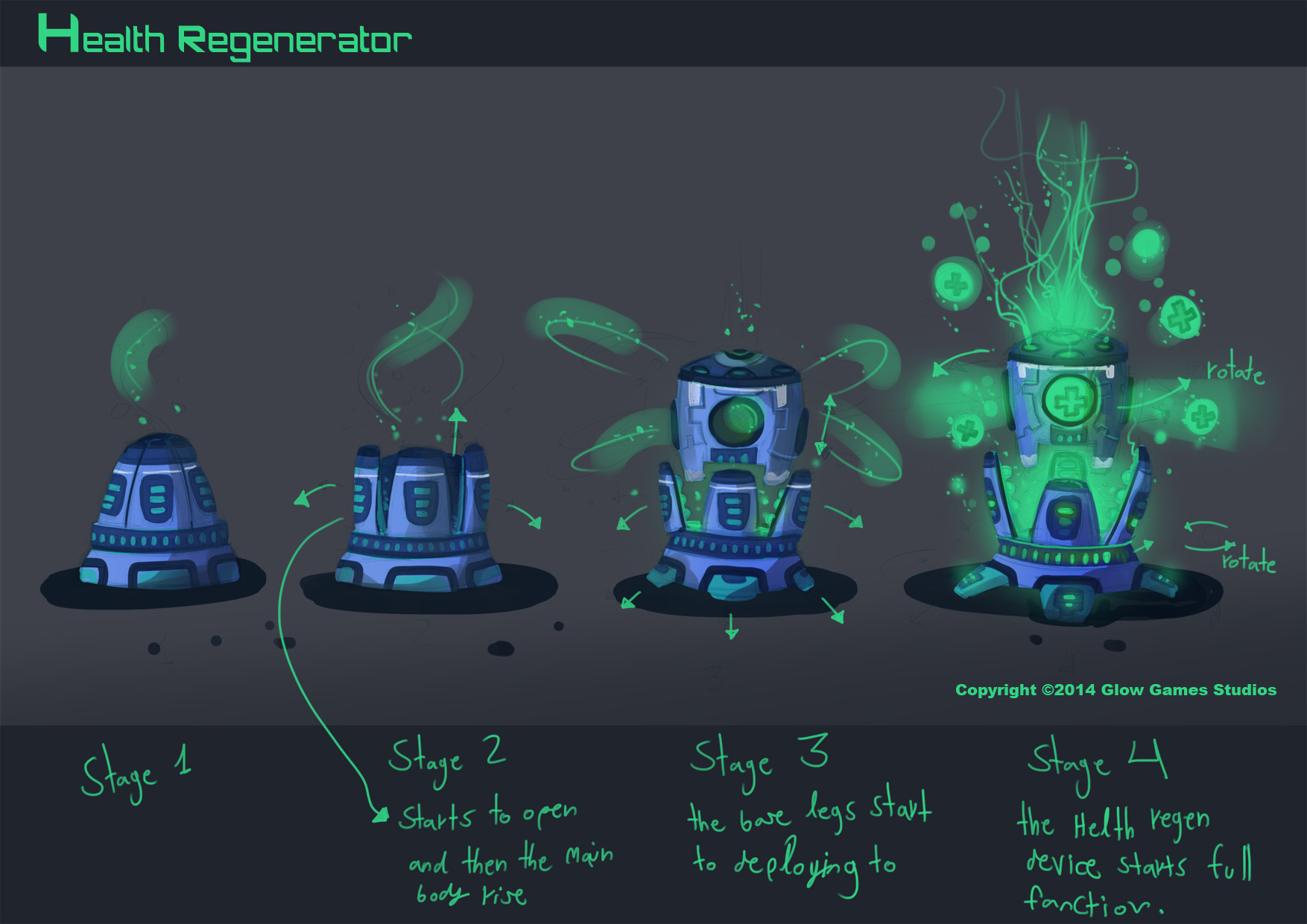 MiniGun : Classic!

Long range weapon..fast damage but with small amount of energy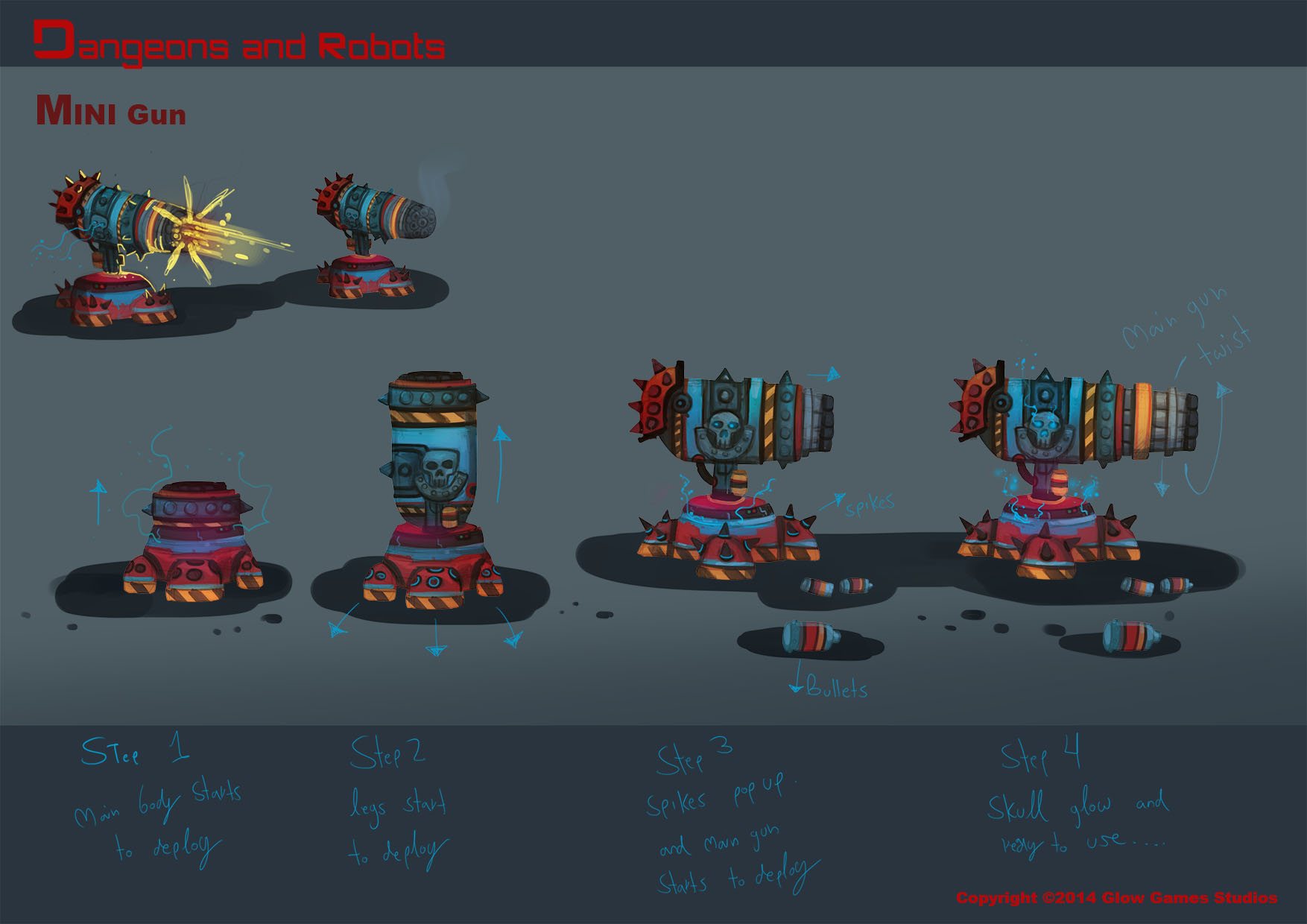 And here are some first examples of "Heal Regenerator"