Hi guys!
You can now play and download brand new update - 0.2.3!
Not much has changed visually since last version, but still, some key features has been added/improved:
Sound effects - Sound effects, you are going to hear, are our own and recorded by us! We have thought about different types of surfaces (ramp, asphalt), so there is one sound effect of "landing" for asphalt material and different one for ramp's surface.
Improved braking and fakie - controls should be now more pleasant and less frustrating (especially on ramps)
This is how sound effect of riding looks like in audio editor (Audacity)
First stereo track is spinning wheel recorded indoor (really quiet in final sfx, just to make some variation) and second track is what I recorded when I was riding a scooter outside. Also, the sound effect changes volume and pitch according to speed of the scooter and is fully loopable.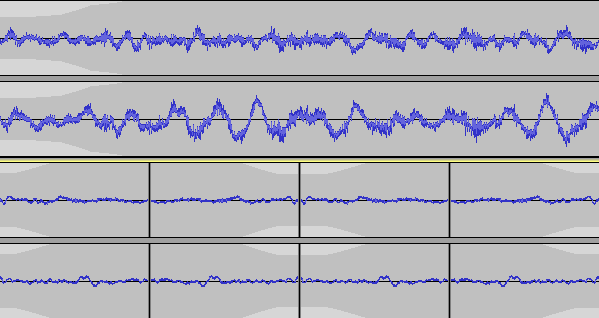 We hope you'll like this update :)
Remember to rate our game and also share your opinions about this update.
Stay tuned, there's still a lot of things to look forward to!
~Matthew