Hello everyone!
Today i want to announce the new version of Stronghold Europe. Here's a list of changes:
Story and campaigns
There are 2 historical campaigns done already. First campaign is devoted to Alfred the Great and his wars with Danish vikings, and the second one narrates about another King of England - Edward Longshanks.
Also I'm designing the European Trail of 30 skirmish missions, so Stronghold Europe will be the first mod with a brand new Skirmish Trail.
The main idea of Stronghold Europe is to recreate the atmosphere of Stronghold 1. Each detail must remind the player about those good old days in the european castle. So, now the colour of player's troops is Blue, just like in original game.
The nature was also improved. Lions are turned to wolves (although their animation is a little laggy because of Image Toolbox problems), and birches are grow again.
Crusades gone too far away from your castle, as arab lords do. Most of them were cut from the game, and there's only one now. But if you want to fight them, you can simply add their AIV's into the right folder.
New maps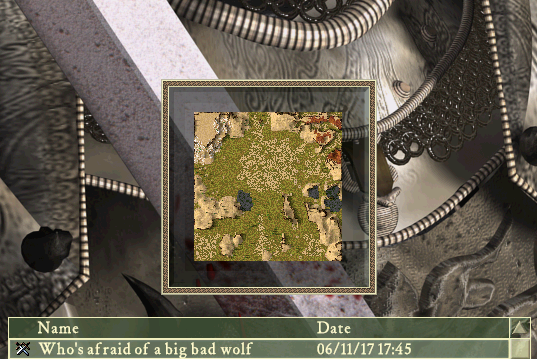 Current version of Stronghold Europe includes some maps made by KaiserJonas. In the next version a player will see many new maps made by EaglePrince and other authors. Not all of them are Skirmish - there are some Invasions too.
Stand by for the news, and good luck! :D