Greetings, UnnyFriends!
Christmas and the New Year's Eve are coming, and we've prepared some updates and news for you.
1) Uniting the Servers.
We made a huge mistake creating too many servers, which in result divided all players and ruined Match Making system, making you to play with bots.
We are uniting South-North America and Europe-Asia servers. North America and European players will be transferred automatically, meanwhile South America and Asian players will be asked where they want to continue playing. The transfer will take around 10 minutes and we're giving you 1000 Green Gems for all inconveniences. If you are a guild master in a guild, please write us on our forum, so we could help you to move your guild as well.
2) Chat rooms.
We' closed half of the chat room because of the same reason. We want to unite all players, increase the audience and only when we have many-many users we'll be adding new chat rooms and servers.
3) Global Statistics.
It's going to be changed. Instead of keeping the data for 1 month, it'll store only the data for the last 2 weeks. Every new day the oldest data will be removed and the data of the current day will be added.
Because of the transfer we need to clear the statistics, but don't worry - we'll announce the last leaders and send them all gifts.
4) Summarizing 2017.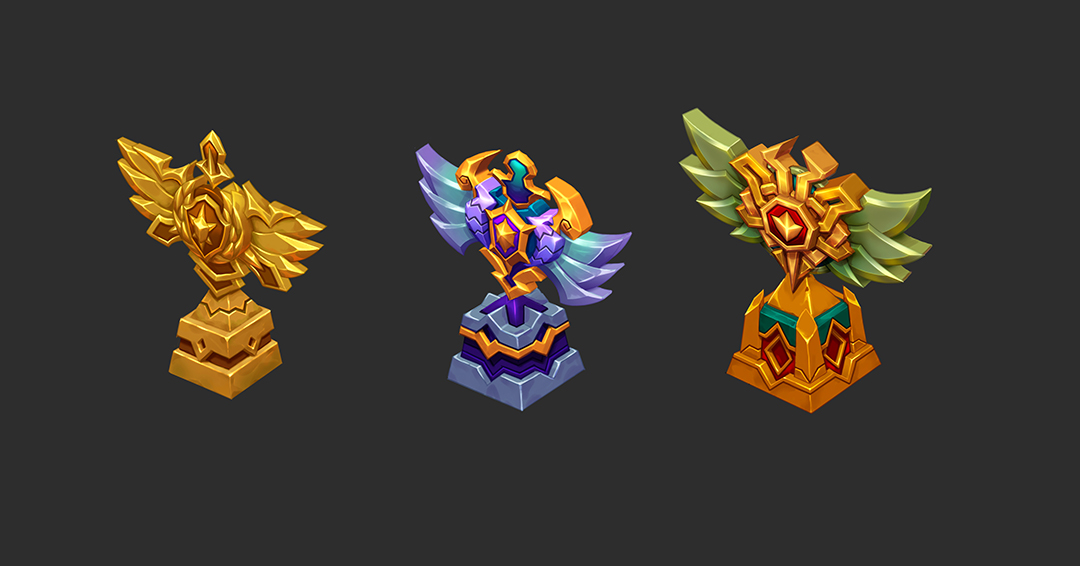 Many players were really active and they were playing really good.
We are going to close the season by giving the rewards to players depending on their league and scores.
Players who are at least in a Gold League will get a unique Statue to put on the Planet. There is no other way to get this Statue, so you will be very proud of yourself! Besides of that, we'll give other rewards like badges, resources, etc.
5) The Second Tournament.
We're going to announce the Second Tournament in January 2018 and all players will be able to apply. Players, who close this season in Platinum and Champions Leagues have higher changes to participate in the Tournament! So are you ready? It's high time to start preparing!
6) New Constructions.



All buildings will have upgrades to lvl 10. We are going to adjust the style of the buildings to Hi-Tech, which all heroes have as skins.
7) Your feedback is appreciated.
We got tons of feedback from players about leagues system, invasions, spells, guilds, etc. We are going to work on all of that in the next updates. Thank you guys for sharing your opinion.
8) Are you a streamer?
We've prepared a very interesting offer for all Streamers. First of all, we are launching the payment system on Twitch, so if some of your fans make a purchase during your stream, you'll be getting 5% of the payment.
If you have big enough audience, we can create a personal Promocode for you. When a player uses that promocode, he will get a really great deal (Much better than anything else in the in-game shop). For each sale you will get 30% of the price! The catch is only that this deal can be used only once per user.
Just think about that OFFER. Its a Win-Win-Win deal. It's great for you, for us and for your fans. They will be Thankful to you!
You can apply here: Partners.unnyplay.com
9) Promotions.
Unfortunately, we can't afford huge marketing, but we are starting working on promotions much more actively from now. We'll be also more actively answering your questions.
Dear Players, please be our ambassadors: invite your friends to UnnyWorld and don't stop loving UnnyWorld! ;)