Despite Unity being primarily a 3D engine, many developers still use it to create 2D games. Support for this has been something the team at Unity has constantly sought to improve, and though the changes have been slow-coming, a big one is about to arrive early next year with the announcement that Anima2D will be available for free to all Unity users.
Anima2D, which previously retailed on the Unity Asset Store for US$60 (and is no longer available on the store as per this announcement), is a 2D skeletal animation toolset. Its features, more of which are covered in the official user guide, include:
2D Bones
Sprite to mesh conversion
SpriteMesh Editor
Automatic weights
Weight Editor
Inverse Kinematics
Save / Load Poses
Atlas compatible
Bake Animation to Bones
Onion Skin
Create Avatar Masks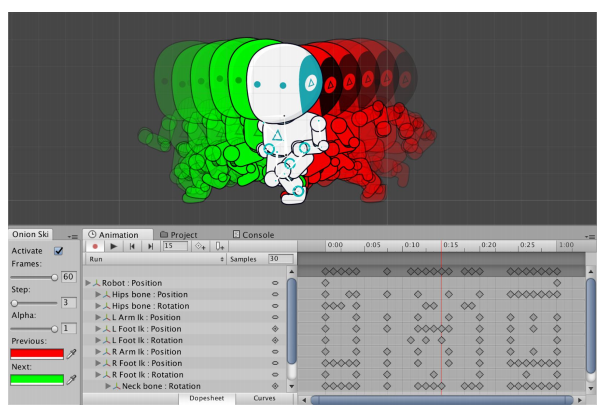 In addition, Unity has announced that Anima2D's creator, Sergi Valls, has been hired into Unity's dedicated 2D development team:
"We're committed to the goal of democratizing development and Anima2D will be an important part of improving our toolset and workflow for developers who are focused on the 2D space. Anima2D's unique approach to 2D animation and 2D character tools combined with Sergi's experience will be a pivotal part of this effort."
Unity says that Anima2D will not be incorporated directly into the base Unity engine releases, but instead will remain as a free addon from the asset store. It will be available sometime in January 2017. Additional 2D features that are planned for future Unity releases include sprite sorting groups and axis distance sorting, which are set for release in Unity 5.6.