Unit Mini Preview: Pedites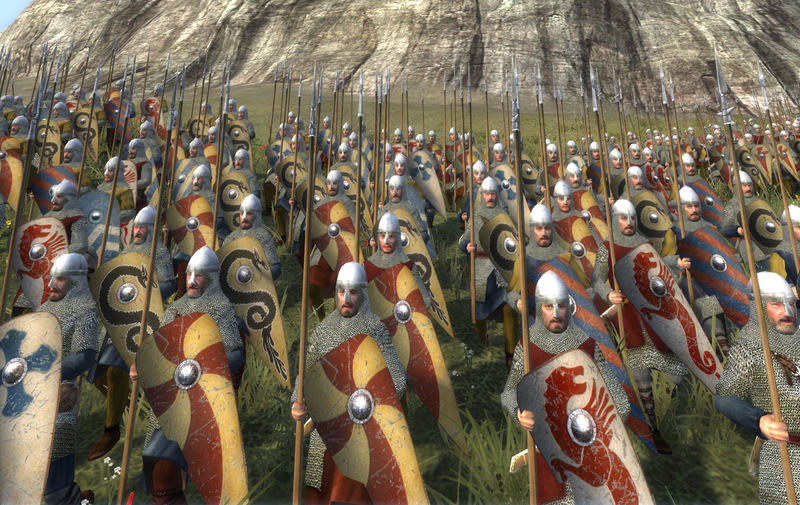 PeditesUsed as a broad term in the Middle Ages to refer to basic feudal infantry, Pedites is Latin for 'foot soldiers'. Any man of social status typically gained military rank via birthright, since his fortunes and his economic means were relevant to his ability to train and equip himself. Pedites were men altogether lacking in status however, equipped entirely by local lords such as sergeants, knights or dukes, they had basic kit and were proficient as the backbone of a campaigning troop. In more provincial matters, Pedites were the predominant warriors maintaining the body of a lord's military might. According to some Medieval European accounts, on the battlefield an army was typically made up of the proportions of ten pedites to every knight, although pedites would also refer to other
types of non-levied infantry. During peacetime, serving as the bulk of paid professional soldiery, they were often no more than guards and henchmen. In the field however, they were invaluable grunts and footsloggers.
This preview features the debut of Pacco's work with DotS. As with previous units, I put together these models out of Rusichi parts, modding them where necessary and adding Pacco's original shield models. I then passed them off to Pacco who created beautiful textures incorporating a few Rusichi bits here and there, faces mostly.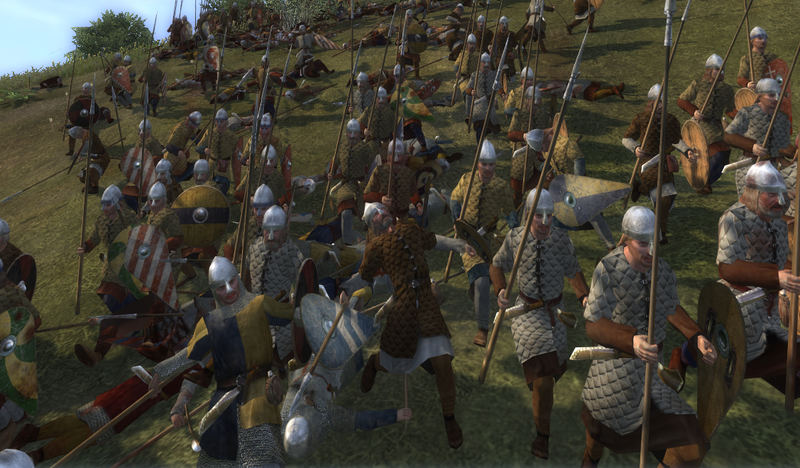 The pedites equipment naturally evolved over time as military technology changed. In this preview are the first two tiers of the progression – quilted armor which is available from 1080 and mail which the player will likely be able to upgrade them to within the first half of the Twelfth Century.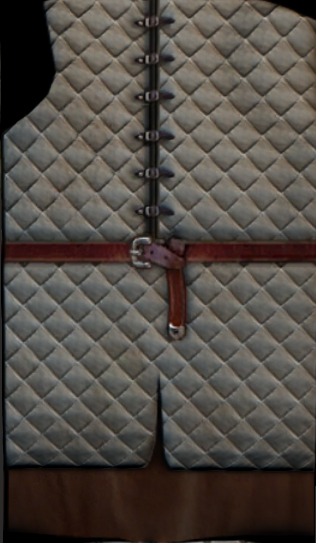 For the normal maps, I used a combination of Crazybump, the Nvidia plugin, and hand drawing, depending on which would give me the best result for each element within the texture. This was obviously more time consuming but it was necessary to create normal maps that would do justice to Pacco's detailed textures. In the image above you can see the result - there is no 3D model involved, this is simply the normal map combined with Pacco's texture and rendered with a light source.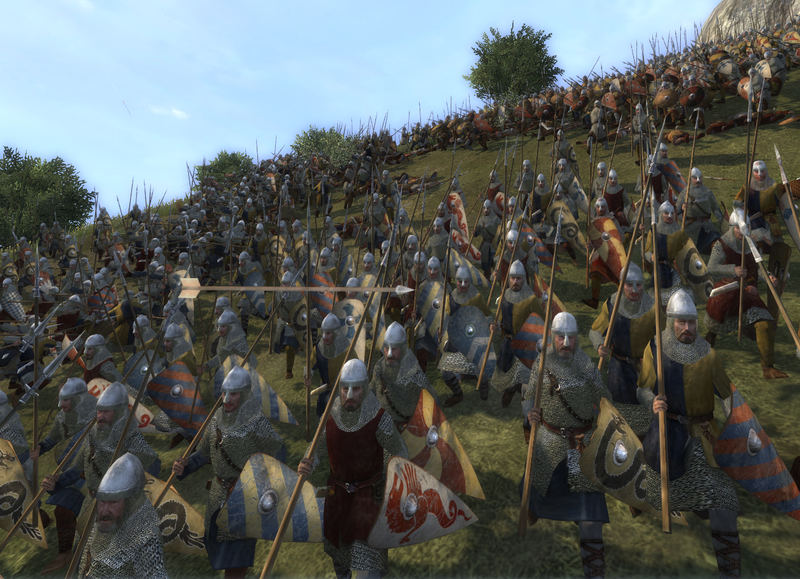 Credits:
Models: Sumskilz incorporating the work of Ronin and Lance of the Rusichi mod and sheild models by Pacco.
Textures: Pacco incorporating the work of Ronin and Lance of the Rusichi mod and normal map by Sumskilz.
Unit Concept and Description: Hross.