Introduction:
Hello everyone. My name is Kyle Stankovich, and I am the programmer from Turmoil Studios. We are a game development team loves creating video games that are interesting and fun. Battle Dash is an upcoming mobile game for Android, developed by Turmoil Studios. It is still in heavy development, but our goal is to release on Christmas day, December 25th, 2016.
Our goal with Battle Dash is to create an endless runner that is unique and different from the others, but yet can still relate so the casual consumer won't be scared away. We think that we will have made a perfect blend between something that is different, and something that people are used to, and love playing. Many endless running games for the mobile market are too similar for our liking, so we have decided to attempt to spice things up, and offer something that is different and fun.
Game Pitch:
Wondering what Battle Dash is all about? Well I will let you know right now. Battle Dash is an endless runner that will procedurally generate the levels for you as your character runs along, which is nothing new. But in Battle Dash, you will come across experiences that will make the game unique. Most endless runners, including some of the most popular, such as Subway Surfers and Temple Run, are just simply a character running away from an antagonist. Battle Dash is different. You, the player, are the one who is running, and hunting out bosses that will randomly spawn through the run, or as we like to call it, "dash." You will have to battle these bosses that you encounter, and if you win, you will earn some loot, which could be clothing for your character, or just simply some extra coins in your pocket. If a boss is able to gain the upper hand, and you end up losing a battle, you will simply have to restart, and try again. Along the way to meet a boss, you will be able to collect coins, cool power ups, and dodge a lot of obstacles.
Final Thoughts:
That is mainly everything that I want to tell you about. Battle Dash will hopefully be different and appealing to people. But right now, we need some feedback! Please comment below and give us some feedback based on the game pitch, and game picture below.
Thank you,
Turmoil Studios
Game Pictures:
Player Jumping Over Obstacle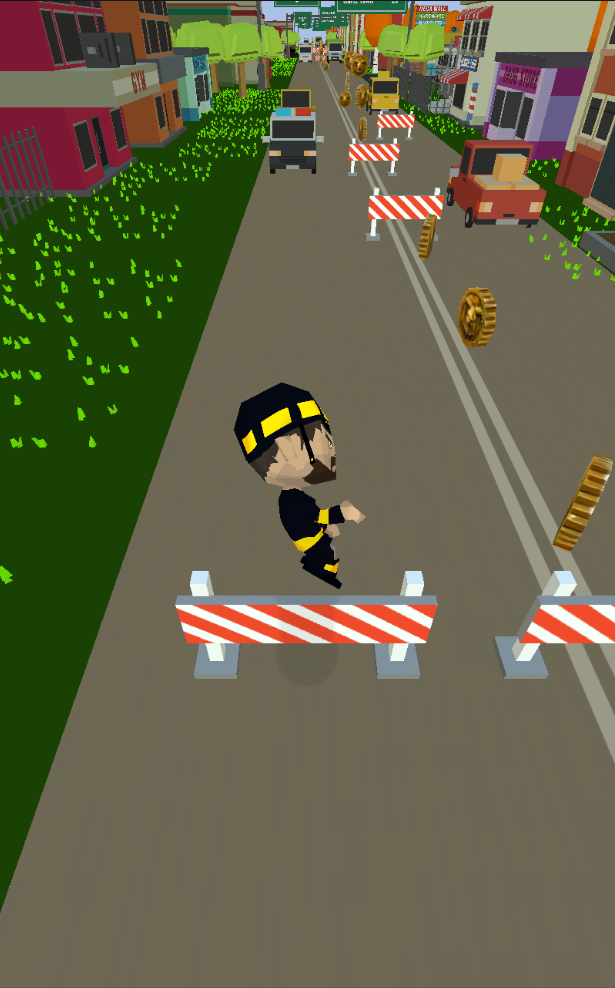 Town Variant 1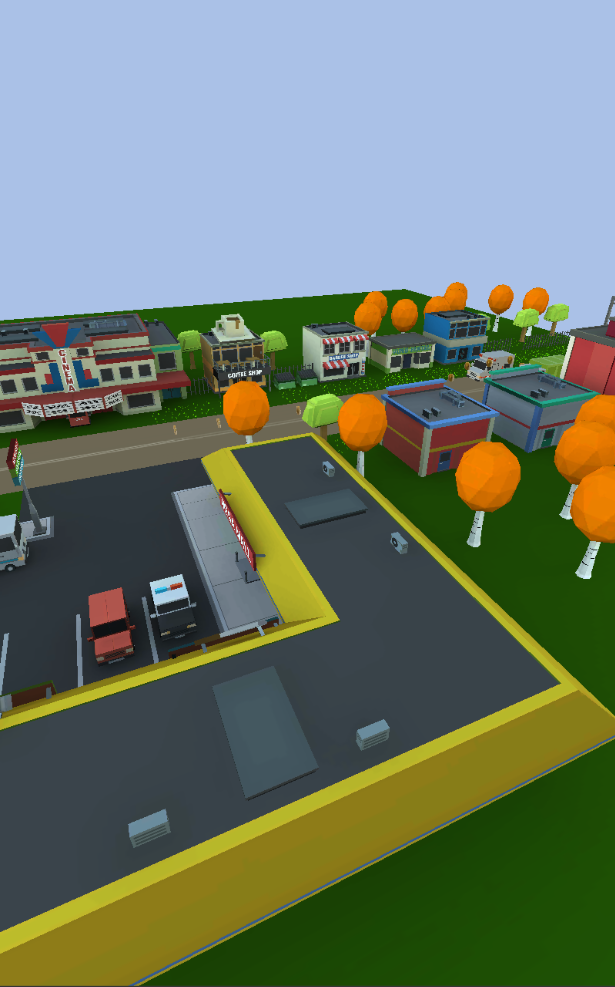 Town Variant 2