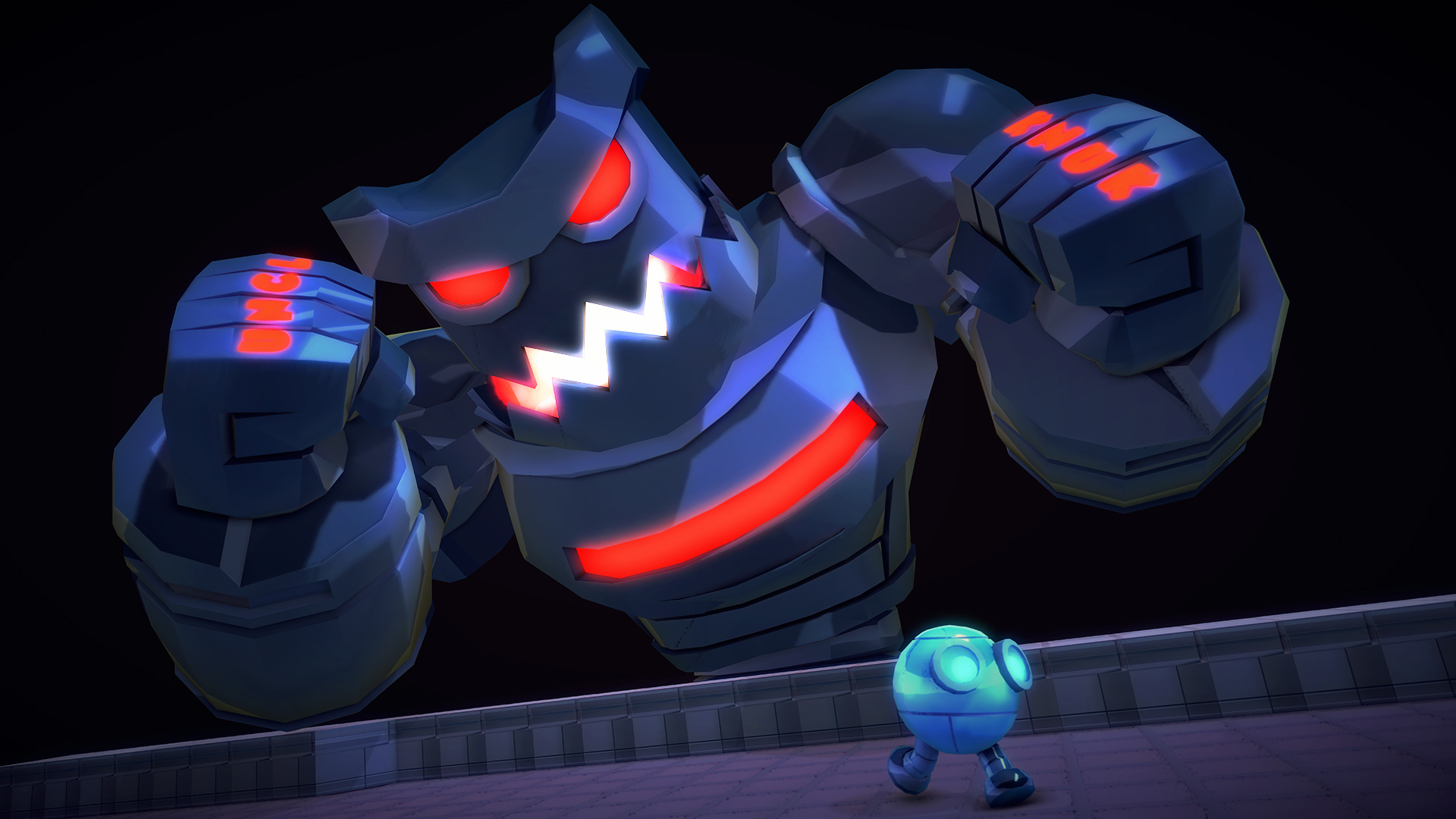 Today I got Uncle Knuckle into Unity and applied the awesome UNO Shader on it, that shader makes things look so good <3 I love the reflection on it. I posed him with the little guy in there and used a script to save a 9k res screenshot with a bunch of image effects, Uncle Knuckle is looking good \o/
The UNCL KNUK on his fists will star the fight lit up, and will serve as a health bar of sorts, turning off one by one as you damage him. I'm thinking of having him attack the player by hitting the ground, giving the player the opportunity to harm him. Once all the letters are out, his hands would be destroyed, making him fall into the arena, at which point the player would fight his head.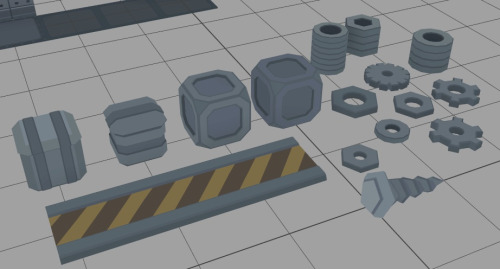 Meanwhile, I started making some smaller decoration props for the environment, up until now the environment only had 3 elements (1 floor, 1 diagonal wall, 1 straight wall), it totally needs some more decorative elements. Will probably be doing more over the week.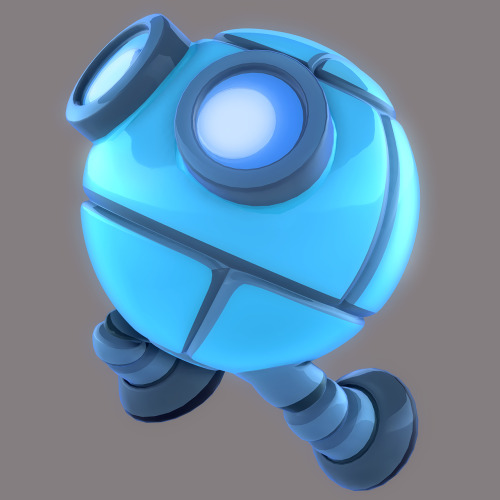 Totally unrelated, the little guy looks fabulous in this jumping position… xD