Link to trailer: Dropbox.com Opera Fight - Trailer.mp4?dl=0
Opera Stage: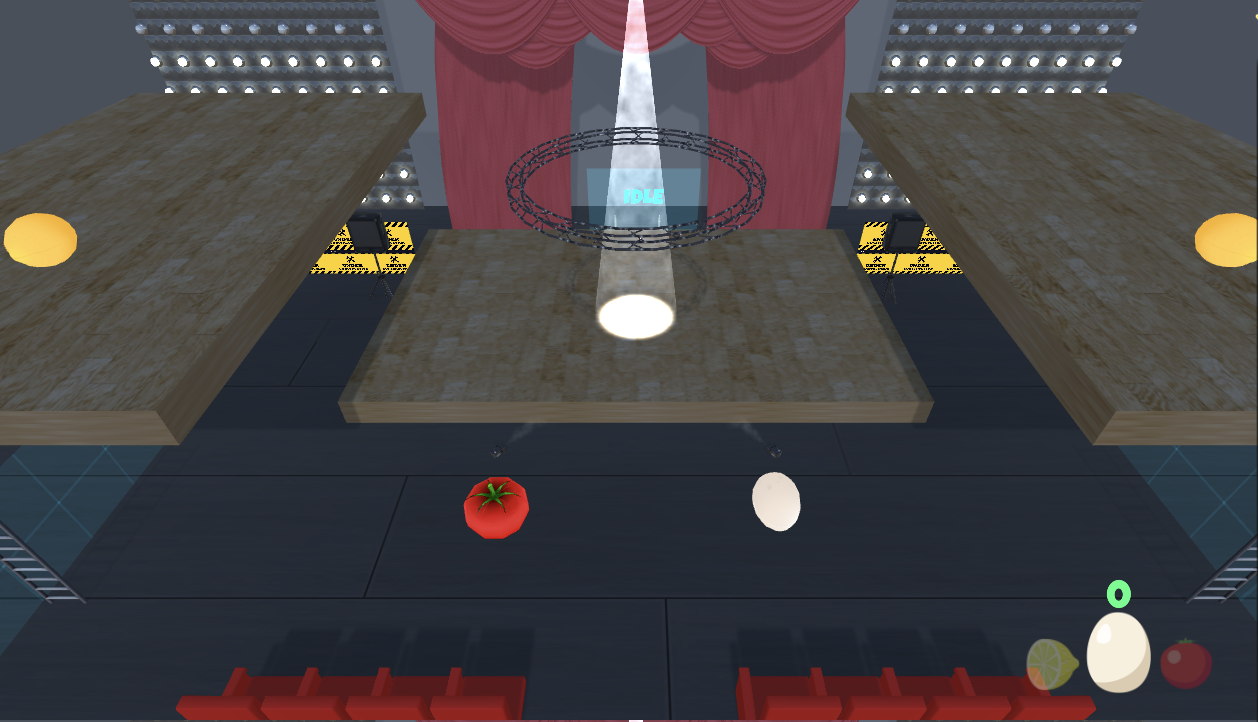 What's New?
1. Following the instructions shown in the article "Elements of Professionalism in Video Game Development" (Eecs494.com), we changed the background music to the ones that our music composer Zach composed to make the game more opera-like.
2. To make the game more interesting and have more interesting decisions, we have enabled second floor and changed lemon in which it can have a bombing effect if thrown from the second floor.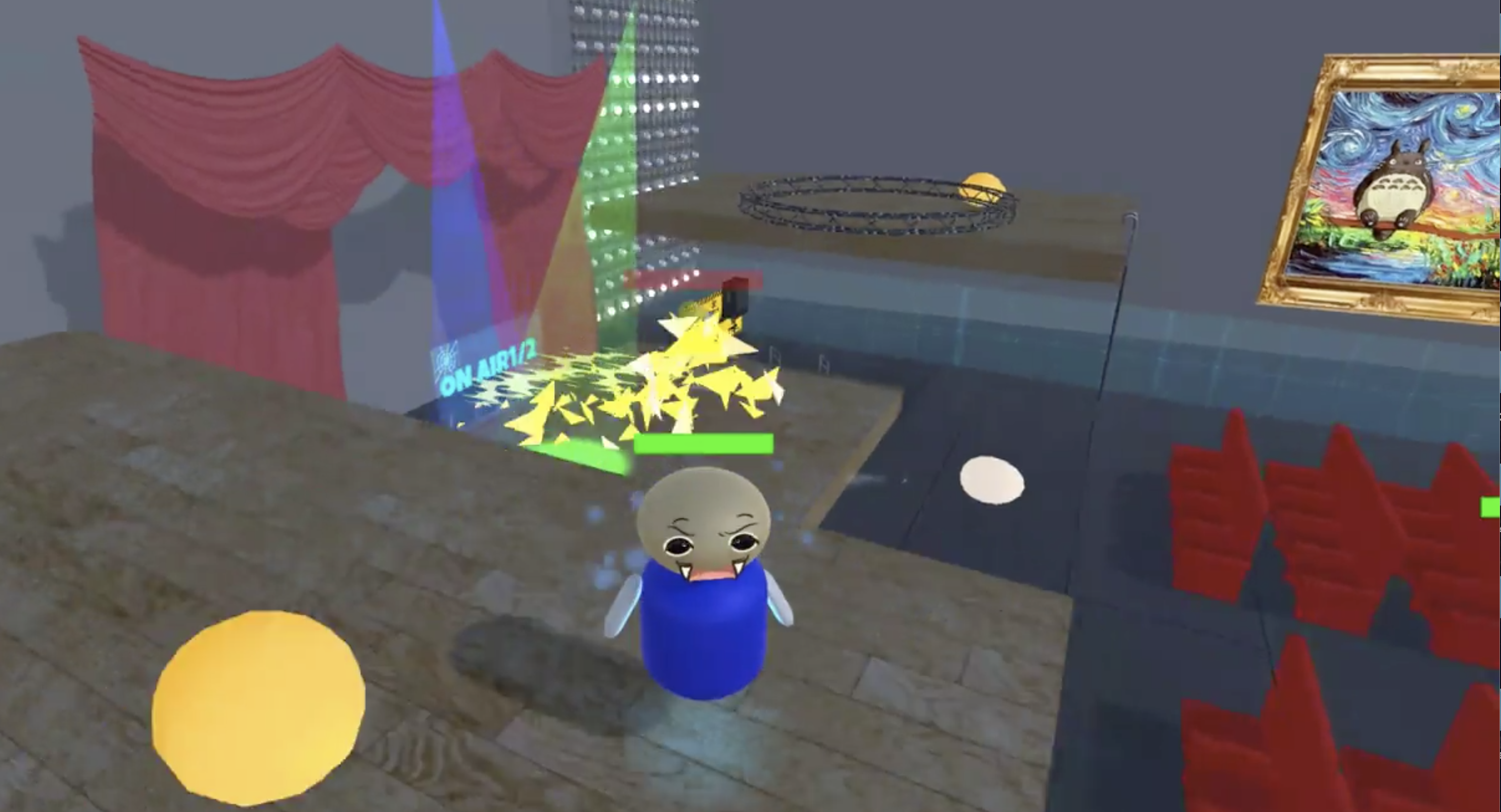 3. We also made the tutorial less text heavy to improve the technical guidance and soundness. This was done by deleting the board that we originally made last week with lots of text, then switched the tutorial to more graphics/images based.
4. We fixed multiple bugs, such as the controller vibration bugs by disabling vibration every time when we make a scene transition.
5. We fixed the UI shaking bug to make the gameplay more smooth. This was done by fixing the frame of the object with respect to the ground.
6. We improved performance of the game using frame debugger to debug things that are taking up so much memory and CPU. This was specifically done by fixing negative scaling in our 3D models.
7. We have also made a trailer (see above link) for the game.
Gameplay highlights - (players offstage attacking players onstage) :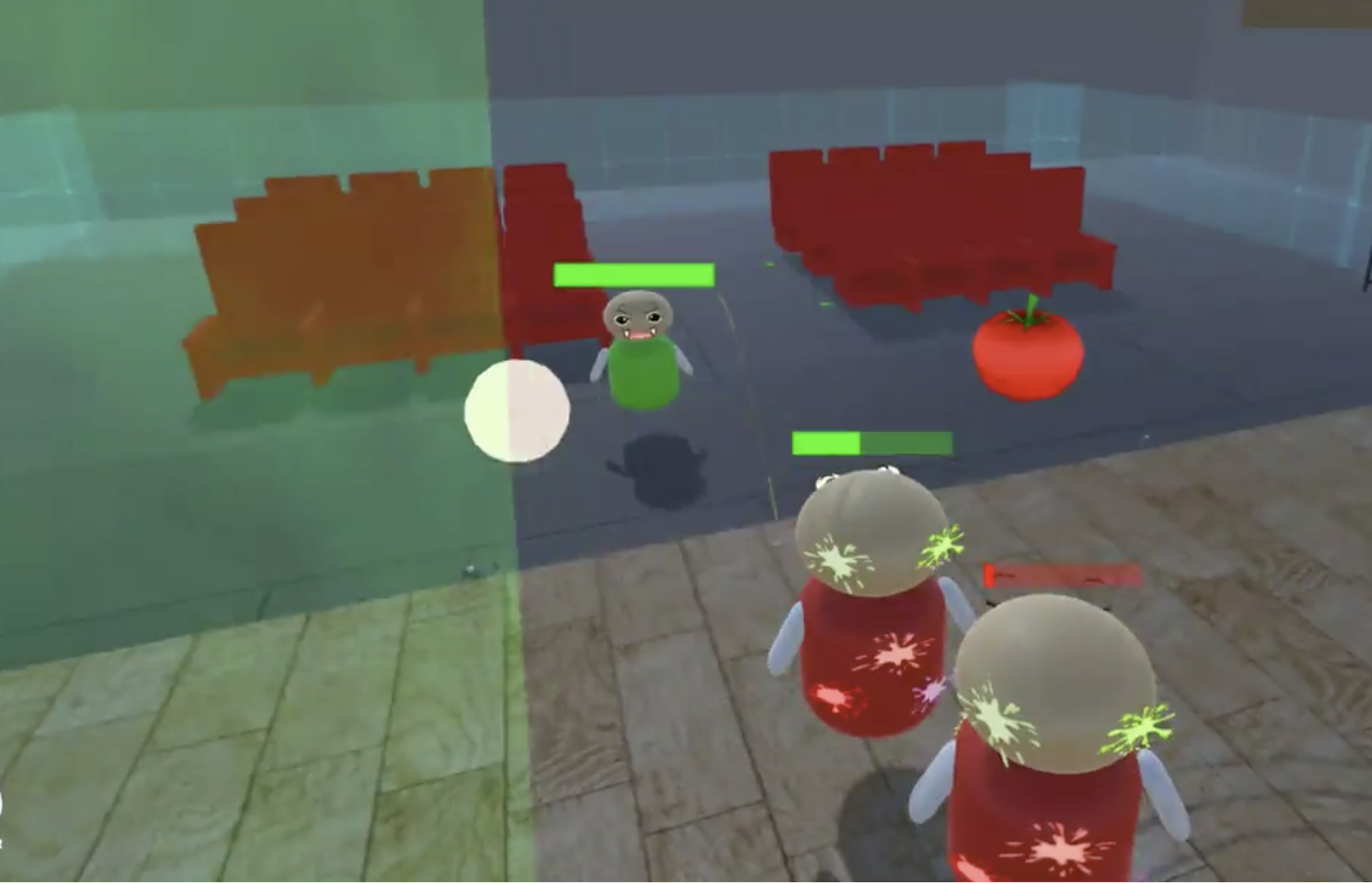 What's the motivation?
1. Adding the music Zach composed made the game more opera like and much more interesting and realistic.
2. Lemon on the second floor has a grenade effect, in which although players have to climb up the stairs, it is more rewarding for them to throw from the second floor.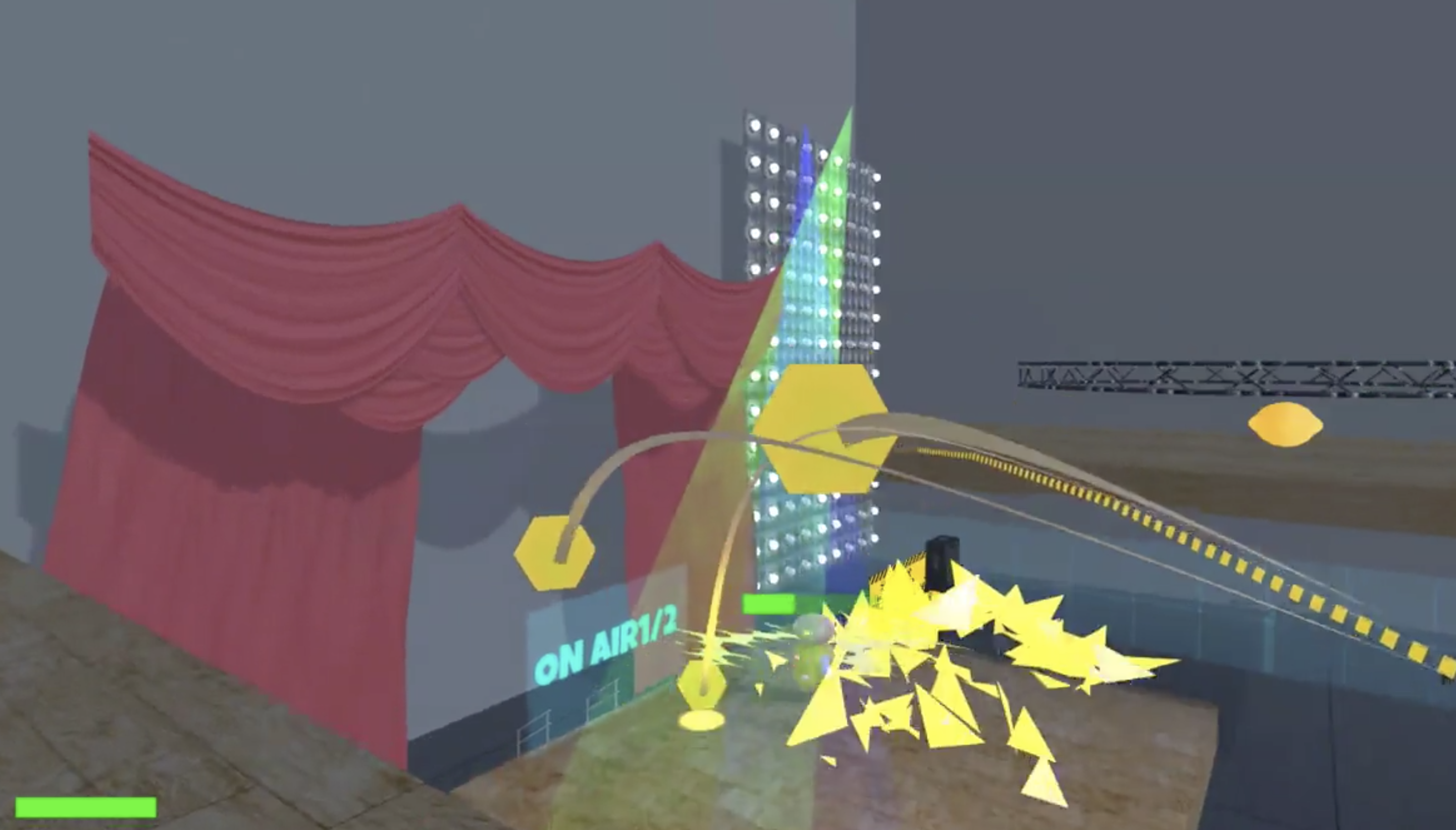 3. By making the tutorial less text heavy, we can make sure that players can easily follow and understand the game. We also hope that players can identify the objectives of the game more easily
4. We fixed the bugs to add more juiciness to the game and ensure players' satisfaction. This is particularly important as often minor heptic or feedbacks will significantly impact player's decision to the game.
5. We also fixed UI shaking bug so as to improve player's experience of the game. This is important because if the shaking effect is intense, it will cause players to have negative experience.
6. We improved the performance of the game to avoid lagging. Otherwise, players with less strong equipment might have limited chance to enjoy the game.
7. We also made a trailer for the game to attract new players. This was done to mainly let players have a sense of how the gameplay goes before actually playing the game.
Join us, steal the lights!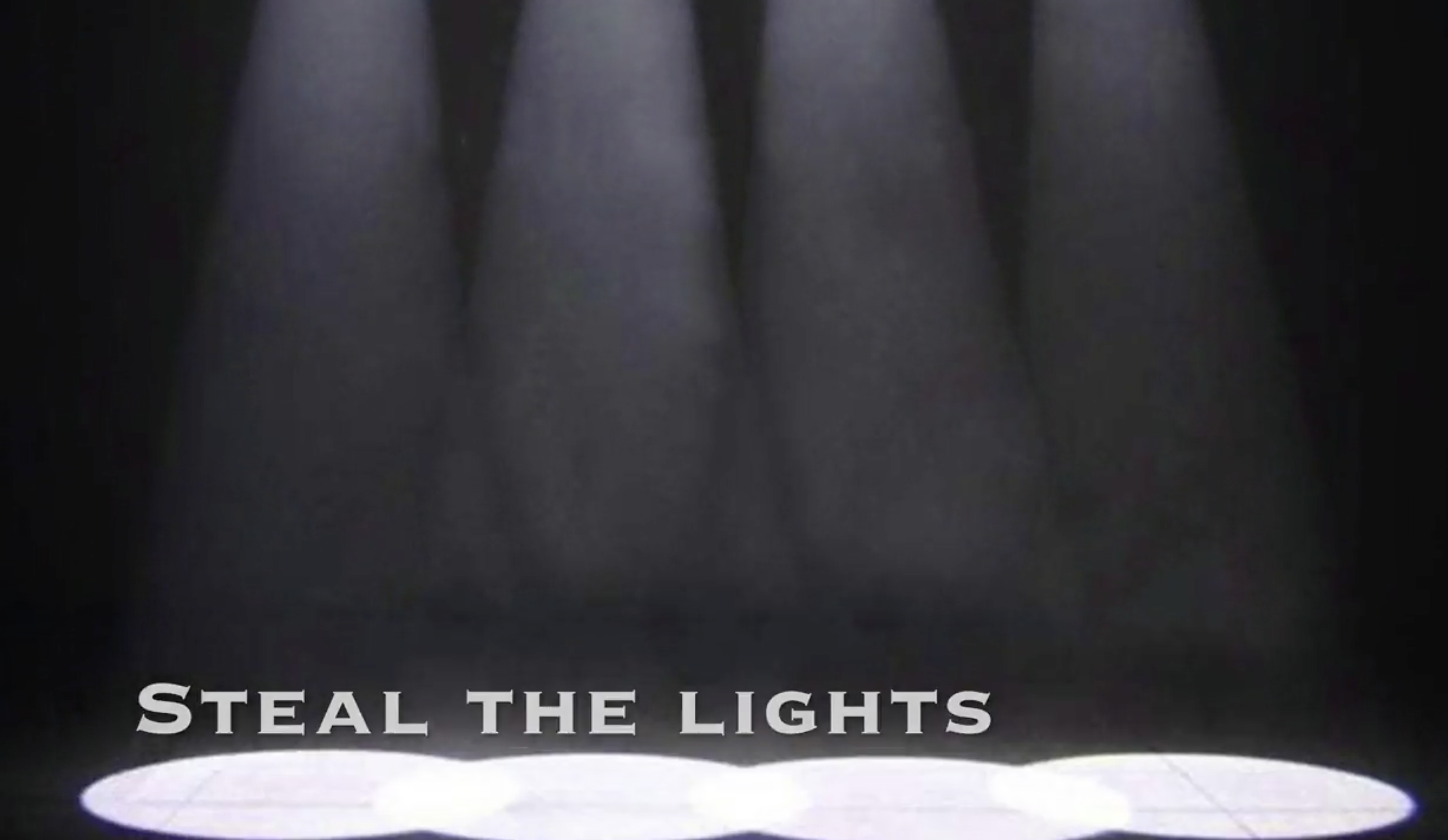 What's next?
Our showcase is happening Dec 10, 2018 from 7:00 - 9:00 pm. We hope to deliver the best gaming experiences to our play-testers at the game.